How CFOs can deliver lasting transformation – EY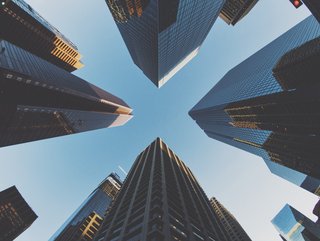 The CFO's role has changed dramatically over the years
Whereas the CFO's job once solely revolved around numbers, this crucial member of the C-suite is increasingly contributing to wider decision-making
The role of the modern-day Chief Financial Officer is rapidly evolving, with far more of a focus on company strategy and performance than in years gone by.
Whereas the CFO's job once solely revolved around numbers, this crucial member of the C-suite is increasingly contributing to wider decision-making and priority-setting.
Gartner discovered recently that evaluating finance strategy, scope and design was the top priority for finance chiefs, followed by the planning and sequencing of finance transformation activities. Interestingly, playing a leading role in organisational change initiatives (75%) and transformation programmes (69%) was also perceived as an important consideration for CFOs.
However, if new research from fellow consulting firm EY is anything to go by, driving bold change within the finance function is enabling improved performance and standing them in good stead to surpass expectations in the future.

Finance chiefs pushing bold change more likely to drive value
Having surveyed 1,000 global CFOs and senior finance executives, EY found only 16% of them perceive their finance function as best-in-class in terms of key change priorities, such as technology and operating model.
Meanwhile, just 14% are making bold holistic changes to transform the function for the future.
Nevertheless, finance chiefs pursuing this agenda were 1.4 times more likely to have an above-average or best-in-class finance function and 1.7 times more likely to reach best-in-class status after transformation.
"CFOs that push bold change are more likely to drive value both today, and in the future, compared to those pursuing more incremental change," says Myles Corson, EY Global and EY Americas Strategy and Markets Leader, Financial Accounting Advisory Services (FAAS).
"The CFOs driving bolder change embrace different priorities and provide a roadmap for finance transformation. They are placing greater emphasis on changing the culture of their finance teams, transforming technology and analytics, developing leadership skills and identifying the next generation of leaders."
CFOs must balance risk with innovation
Once concern unearthed by EY is that traditional back-office behaviours and mindsets are slowing the modernisation of finance teams.
Corson says the finance function must instead foster a culture that encourages innovation and prevents it from being hampered by the risk-aversion that has traditionally been inherent in the CFO role.
"This will help CFOs to position finance as a strategic driver of sustainable growth within their organisation," he adds.
Beaten only by technology transformation, advanced data analytics was selected as one of the top priorities of CFOs surveyed by EY, emphasising the importance of data analytics in shaping the future of finance as a strategic business partner.
Somewhat surprisingly, 'talent' was highlighted by less than one in five (19%) respondents as a priority.
Read the full report: Global DNA of the CFO