How to build customer loyalty and outperform the market 14:1
By Kent Gregoire and Meghan French Dunbar, co-founders of Stakeholder Business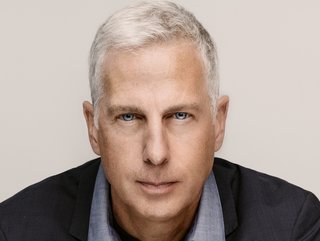 Known as the 'CEO to CEOs', Kent Gregoire helps entrepreneurs transform their companies for maximum impact
Turn your customers into loyal brand advocates with these three steps from business transformation experts Kent Gregoire and Meghan French Dunbar
Customer loyalty is a key differentiator of extraordinary brands.
It's different from customer acquisition or retention — customer acquisition focuses on finding and acquiring new customers, and customer retention inspires those customers to return and not drift to other brands in the market. Customer loyalty, however, is defined by customers who enthusiastically advocate for your product, won't buy from other brands even if they're more cost-effective, and return time and time again.
Research in the book Firms of Endearment found that brands with this type of customer loyalty outperform the market 14:1.
So what inspires this type of loyalty, and how can your company cultivate it?
Here, Meghan French Dunbar and Kent Gregoire, co-founders of Stakeholder Business, offer three key steps to help you get started.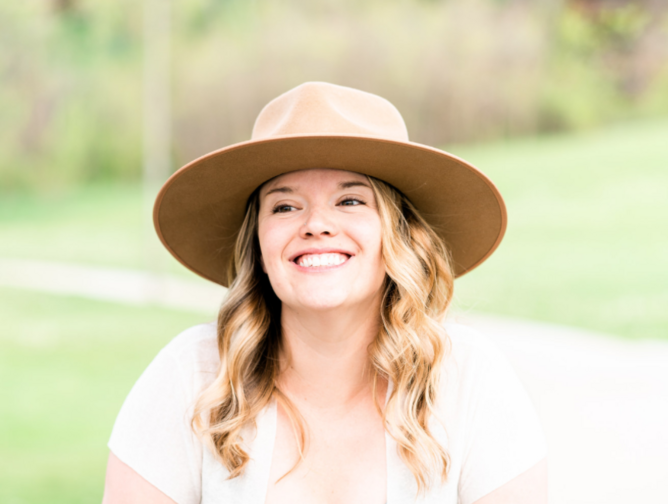 Meghan French-Dunbar helps business leaders find more meaning and purpose at work
1. Connect customers to your purpose
It's no secret that having a higher company purpose drives customer acquisition and retention. Customers are actually four to six times more likely to purchase from brands that have a clear purpose. But what moves a customer from mere retention to full-blown loyalty? We've found that the difference is helping customers truly connect with that higher purpose, especially through storytelling.
Here are examples we've seen in our work.
Biggby Coffee Michigan-based coffee franchise Biggby Coffee is on a mission to source 50 percent of its coffee from direct-trade relationships by the end of 2023 and 100% by 2028. But rather than have a consultant or team member establish this program, the company's co-CEO Bob Fish and his wife Michelle have made it their mission to personally connect with all of the farmers they work with and tell their stories through an initiative called One Big Island In Space. The personal connection and storytelling, along with a clear demonstration of how committed the company leadership is to walking the talk, inspire extraordinary loyalty throughout Biggby's customer base.
One Degree Foods One Degree Foods' mission is to connect consumers to the farmers who grow their food. To that end, they include a QR code on all packaging for consumers to learn about the individuals who grew the product, highlight profiles of the farmers on their website, and produce videos that tell the stories of each farmer, all of which inspire a deeper connection between customers and the brand's purpose.
2. Engaging in advocacy
Customers want to see companies stand for something — especially when a company claims to have a higher purpose. While some company leaders shy away from weighing in on societal issues for fear of angering portions of their customer base, many companies with deeply engaged and loyal customers are the ones that are most vocal about the topics they care about.
Patagonia is an example of advocacy can be done.
Patagonia has fervently loyal customers, many of which can be attributed to how bold the company's advocacy efforts are. It takes its commitment to environmental sustainability to the next level, putting environmental advocacy front and centre on its website and creating an advocacy network for customers to engage in. The company uses social media for environmental activism, sued former President Trump in the name of conservation, and donates a percentage of profits to support small, grass-roots climate organisations.
Founder Yvon Chouinard made the decision last year to direct 98% of the company's stock to support non-profits that work on climate issues, and they have recently announced the launch of Home Planet Fund to raise money for climate action primarily in indigenous communities. When it comes to walking the talk, Patagonia raises the bar and showcases numerous ways to inspire genuine brand loyalty.
3. Demonstrating unexpected or genuine care
Customer loyalty can also be nurtured when a company goes out of its way to demonstrate unexpected or genuine care for its individual customers.
Here are a few personal examples of companies going above and beyond:
Kindred Last year I was using the housing-swap app Kindred. Someone was booked to stay at our house while we were on vacation, but a few weeks before we were supposed to leave, my father received a cancer diagnosis and we decided to cancel our trip. I wrote to Kindred's customer service line to cancel the reservation, referencing my dad's diagnosis. Not only did they not charge us any cancellation fees, but two days later I received a care package from the Kindred team with tea, a mug, honey, and a card. This kind gesture cemented my loyalty to the company.
Office Yoga In 2019, I hosted a business conference called the Conscious Company Leaders Forum. One of the attendees, founder and CEO of Office Yoga Maryam Sharifzadeh, heard me reference my pregnancy in a podcast prior to the event. Despite not having met me in person yet, she arrived at the event with a customised onesie for my forthcoming little one, as well as a card with a message of support. I became a huge advocate for her brand as a result of this genuinely thoughtful gift.
Your customers are one of the most important stakeholders your company has — taking the time to connect with them, inspire them, and show them care can turn them into customers for life.
About Kent Gregoire and Meghan French-Dunbar
Kent and Meghan are co-founders of Stakeholder Business, helping entrepreneurs transform their companies for maximum impact. In his consultancy work, Kent is known as the 'CEO to CEOs' who focuses on a win-win approach that delivers exponential value to all stakeholders. Kent has founded or led more than a dozen organisations, guiding several through successful exits and raising tens of millions of dollars in private capital for business acquisitions, start-ups and expansions.
Meghan French-Dunbar has been a significant voice in the stakeholder capitalism movement for the last decade. A sought-after expert on business transformation, Meghan was previously co-founder and CEO of Conscious Company Media (CCM). CCM was the authoritative content and event company for the stakeholder capitalism movement from 2015 to 2020. She is also the founder of World-Changing Women, the largest convening of purpose-driven female leaders in the US, and the Conscious Company Leaders Forum, a leadership event bringing hundreds of the biggest names in stakeholder capitalism together to share inspiring stories and best practices.