Tech CEO Frank Calderoni on creating a character-led culture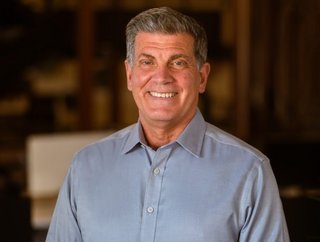 Veteran tech executive Frank Calderoni is bringing his unique approach to culture to Velocity Global where he was recently appointed CEO
Leadership roles at IBM, Cisco and Red Hat have enabled Velocity Global CEO Frank Calderoni to develop his own unique approach to cultivating culture
When it comes to company culture, CEO Frank Calderoni knows his stuff.
Serving in C-level roles over the last 30 years at some of the world's leading tech companies, including IBM and RedHat, the former Cisco CFO has experienced a variety of cultures, learned from visionary leaders, and since crafted his own unique approach.
It's an approach to culture Frank calls "character-led" and one he believes is necessary for hyper-growth in today's digital transformation era.
He defines this culture as imbibing "strong character" – one where the company's character comes from operating with a larger purpose, central to which are values such as empathy, courage, agility, authenticity, diversity, collaboration, and respect.
And the result? Higher performance and value creation for employees, customers, partners, and shareholders.
It's an approach Frank implemented in his previous position as CEO of Anaplan, where he successfully took the firm from US$1 billion valuation to IPO.
And it's an approach he is now rolling out as CEO at HR startup Velocity Global – a global employment platform valued at US$2 billion and with a presence spanning more than 185 countries.
Influences of leadership roles at IBM, Cisco and RedHat
During a 21-year career at IBM, where Frank says he learned from some of the "most impressive leaders and innovators" of the time, the overarching mantra was having a deep respect for the individual and the community.

"This clear and pervasive culture was leaned on when times were tough, and it instilled in me the importance of leading by example, especially in a leadership role."

This approach was further reinforced at Cisco, which Frank joined in 2004, progressing into the C-suite as CFO by the time the recession hit in 2008. Here, Frank says he relied on strong leadership and cultural values when the worst happened all at once.

"This is where I learned the most about how important company culture can be during times of uncertainty," and witnessed first-hand how the role of a CEO (John Chambers, in this case) and an executive team plays in a company's culture.

"John was the steward, cheerleader, and role model for Cisco's culture, making sure the rest of the executive team also lived up to that expectation.

"How leaders respond when faced with adversity will impact, positively or negatively, how the rest of the company responds. Leading with a focus on an unwavering foundation of company character and values and remaining optimistic and positive motivated the rest of the company to proceed with that same confident approach."

This is where Frank says he learned and leaned into the owner's mindset, a culture and leadership principle he uses today. "Everyone across an organisation should have a sense of responsibility for outcomes and feel empowered to make the decisions that will lead to those outcomes."

And then at RedHat, where Frank served as CFO for nearly two years, "we led with an open culture", one that was authentic and un-scripted, with lots of un-curated feedback shared throughout the company."

Giving and receiving feedback as a leader is "one of the most crucial elements to the success of both a company and the individual," insists Frank.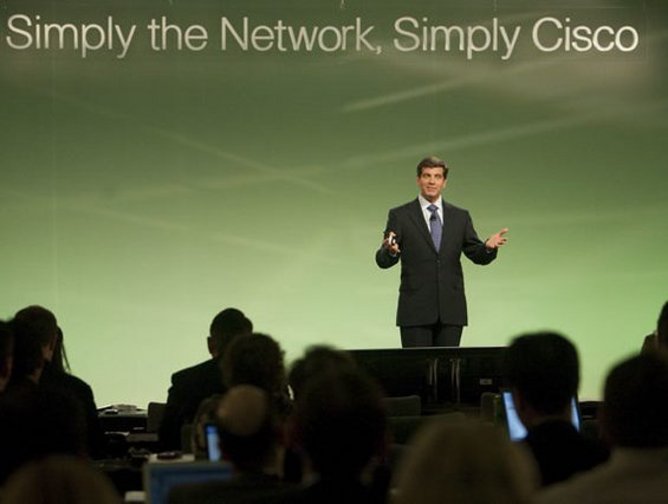 Frank Calderoni in 2009 as CFO at Cisco, where he learned the most about how important company culture can be during times of uncertainty
Crafting a unique culture – taking Anaplan to new heights
These experiences shaped Frank's approach to culture, which he then took to Anaplan, and as CEO implemented the best lessons learned.
In just three years, Frank helped take Anaplan from a US$1 billion valuation to an IPO, and three years later, the company was in the largest private software transaction to date.
Joining Anaplan in 2017, Frank says he recognised straightaway an opportunity to improve the culture and company's character.
The company had the nickname 'Manaplan', with most of the executive leadership male. One of the first steps Frank took to building a diverse and inclusive workforce was to hire a great number of females – and this began a shift in company culture.
"A company can benefit from and is more successful when hiring individuals with diverse backgrounds, upbringings, and educational experiences – in every level and role," says Frank.
"While formal education is of value, I believe that some of the most impactful learning occurs beyond a classroom and through being immersed in new experiences that challenge you – your perspectives, your beliefs, and your ability to collaborate with other human beings who think differently from you."
Frank further points out that a company that prioritises culture also values the variety of experiences each employee brings with them and knows these experiences can help better the company culture as a whole.
At Anaplan, Frank instilled the concepts of character building, emphasising the need for purpose, cohesion, and inclusion – qualities he believes the strongest leaders ensure are never overlooked.
It was with the onset of the Covid-19 pandemic that Frank truly realised how vital a strong company culture was in retaining talent, supporting employee wellbeing, boosting productivity, and driving overall success.
And so, he put pen to paper to immortalise his lessons and learnings on culture, subsequently publishing in June 2021 a book – Upstanding: How Company Character Catalyses Loyalty, Agility, and Hypergrowth – which explains how a company's character is a critical driver of sustained success.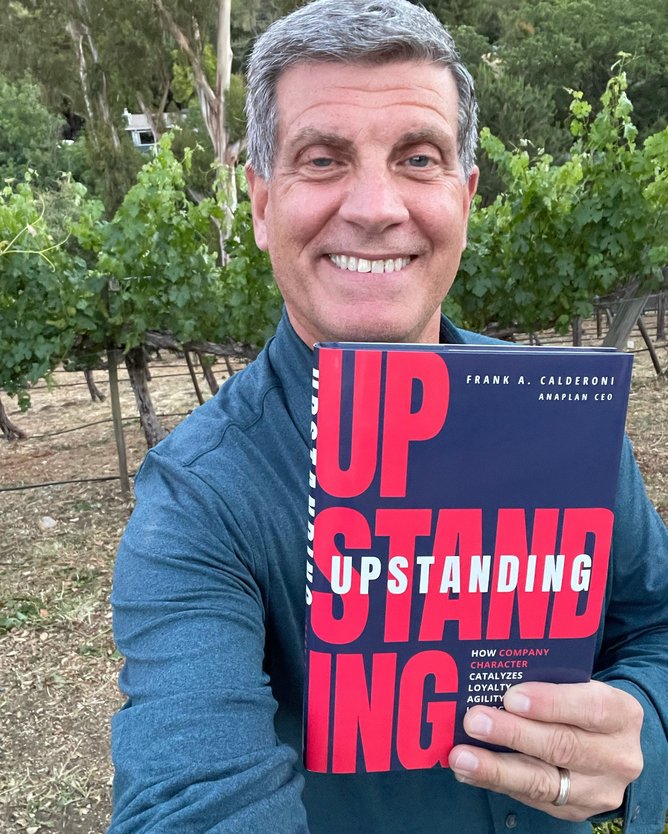 Frank Calderoni's book shows how a company's character is a critical driver of sustained success
Corporate character, why it matters
Frank argues that having an 'upstanding corporate character' – one that comes from operating with a larger purpose, and with values of collaboration, diversity, integrity, and respect – is not only the right thing to do but is essential to achieving and sustaining peak performance.
"it's beneficial for the entire organisation to develop a character like you develop the character of an individual," he says. "It's extremely powerful because it enables people to bond with an organisation. When they bond to an organisation, those employees are going to do whatever's necessary to make the organization as successful as it can be. This connection, they feel, flows right to the bottom line."
Frank explains how employee engagement flows to the bottom line.
"Culture affects employees' engagement, passion, and commitment to making the company succeed. As we have seen post-pandemic, work has become more remote, with many companies taking a hybrid approach. Instilling company culture and values into employees is of the essence, especially when we are not interacting in an office every single day.
"I saw this at Cisco, I experienced an open culture at RedHat and helped foster and develop a culture driven by the corporate character in which we collectively built Anaplan."
And Frank sees the same potential at Velocity Global – a company that is at a similar stage of growth to where Anaplan was when he joined that company.
Priorities for making change at Velocity Global
Describing Velocity Global as a "smart, innovative platform with a clear customer impact and a pioneer in this industry", Frank tells Business Chief he has a number of priorities.
Among these, growing and developing the company in terms of operations and culture, expanding the customer base and investing in customer-first company practices, and expanding the partner ecosystem.
"In stepping into this role, I want to pull from my experience at Anaplan and take a similar approach that extends beyond the company to our ecosystem of customers and partners as well.
"Just as a great culture creates competitive advantage, so does defining and nurturing an upstanding company character. This is why we believe in investing in our employees. While finances are important, we cannot meet our financial goals if we don't invest in the wellbeing, growth, and opportunity of our employees.
"As CEO, I can't affect real change in the culture without opening up that dialogue. One of my first actions as CEO was to create a new Slack channel called #beingfrank, where I share daily business updates and interesting articles, recognise hard work, and even throw in some personal things about myself. I'm determined to steer the culture by example."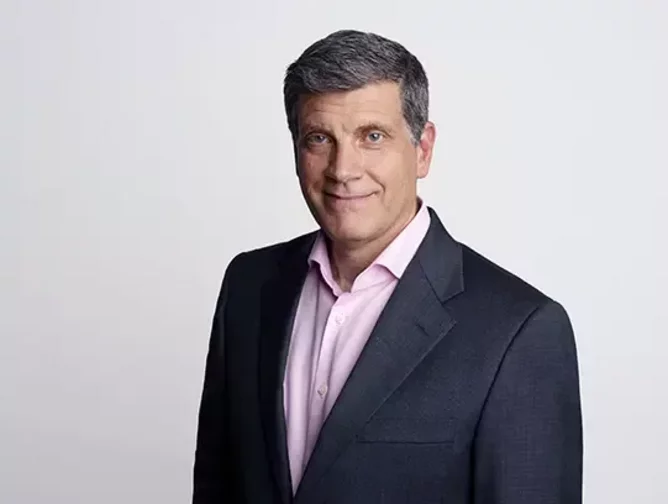 Having successfully taken culture and character to new heights at Anaplan, Frank is now doing the same at Velocity Global
Future of work and emerging technologies
Frank says he is energised bout the opportunity ahead.
"I think a lot about how the period of economic uncertainty we're currently in and other macroeconomic issues are affecting how C-suite leaders are hiring, specifically how these factors have them thinking more critically about how and where they hire."
A tight labour market and workforce deficit combined with a more distributed workforce, accelerated by the pandemic as well as new technologies, is increasing demand for companies to expand their markets and workforce across borders, Frank says.
"I'm keenly interested in the future of work these factors are forcing, including the technologies, trends, and regulations shaping that future."
As a technologist for 30 years, Frank points to AI as top of mind for most business leaders right now and advises leaders to leverage the technology to become more productive and efficient.
"At Velocity Global, we leverage a customised Large Language Model to provide quick, specific, and accurate answers to our support team to address customer questions. We are working on extending this solution to enable customers to self-service via conversational chat rather than searching for information. This technology is still in early phases, but in a few years, I think it will be table stakes for most companies.
Leaders must also keep an eye on technologies that help ease the friction of increased globalisation of customer bases and workforces while regulations and legislation remain pretty hyper-local.
"Technologies that make asynchronous collaboration across time zones easier, reduce the burden of hiring and retaining talent across borders and help deliver products and solutions to customers around the globe faster will be imperative for operations in the years to come."