Productivity is being driven by data – not flexible working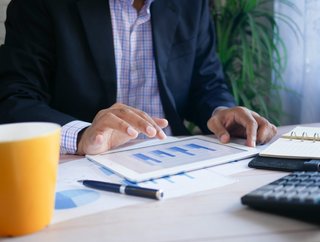 Slingshot found productivity was more dependent on data than flexible working
Leaders and their employees say productivity is more dependent on metrics that track performance and progress than working independently or autonomy
Given the apparent focus these days on enhancing workplace flexibility, one would not be foolish to assume it might ultimately lead to increased productivity.
However, workers themselves are highlighting a far more important weapon in their armoury: data.
In a survey carried out by Slingshot, almost three-quarters (72%) of employees said their productivity was more dependent on metrics that track performance and progress than working independently or autonomy.
And it seems companies are struggling to align their priorities with what's actually driving productivity, with only 39% of workers saying independent working improves their productivity and just 27% saying the same of autonomy.
"Over the last two decades, we've seen a shift in how decisions in the workplace are made–going from gut instincts and seniority-led decisions to those based on data that's now more widely accessible," says Dean Guida, Founder of Slingshot and CEO of Infragistics.
"This is especially true of newer generations that are particularly tuned into the value of being able to quantify their work and re-route their focus if something isn't working."

Data becoming crucial to decision-making
In producing part one of its inaugural Digital Work Trends Report, Slingshot spoke to respondents working full-time as employees and leaders across all 50 states.
The research shines a light on how data – as well as other tools used to track performance, process, people, platforms and profitability – is now a critical and necessary driver of productivity.
Almost two-thirds (65%) of workers said a lack of data was what most negatively impacted their ability to complete everyday tasks.
Slingshot also discovered the importance of data when it comes to decision-making, with more than half of workers (56%) stating they use data to make business decisions. While 12% said they made decisions by asking senior staff and 6% use gut instinct, it's likely these workers do not have access to the necessary data.
Unsurprisingly, Gen Z were found to be the most data-reliant age group, with 100% revealing they use data at least a few times a week at work and 61% saying they use it every day.
While 74% of Gen Z workers are using data to improve performance, only 61% of Boomers say the same.
Data serves variety of purposes
While more than seven in 10 workers are primarily using data to improve productivity, others are also utilising it to prioritise goals (54%) and create strategic plans to understand customers behaviour (46%).
Guida adds: "Data is bigger than just data – it's the quantification of work: how are employees performing? Is the business profitable? Are customers happy?
"As more companies democratise data across their organisations, employees are more likely to quantify their work and incorporate data into every part of their jobs. We'll see this continue to scale from the individual and team level to organisation level."
Read part one of the report: Digital Work Trends Report 2023
******
For more business insights, check out the latest edition of Business Chief Middle East & Africa and be sure to follow us on LinkedIn and Twitter.
You may also be interested in the Business Chief EMEA website.
Please also check out our upcoming event – Sustainability LIVE in London on September 6-7, 2023.
BizClik is a global provider of B2B digital media platforms that cover executive communities for CEOs, CFOs and CMOs, as well as leaders in Sustainability, Procurement & Supply Chain, Technology & AI, Cyber, FinTech & InsurTech. We also cover industries including Manufacturing, Mining, Energy, EV, Construction, Healthcare and Food & Drink.
BizClik, based in London, Dubai and New York, offers services such as content creation, advertising and sponsorship solutions, webinars and events.