Zoom the latest firm to order employees back to office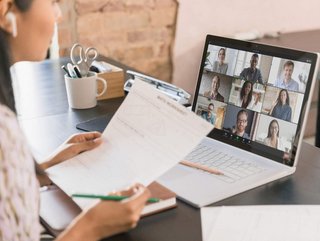 Zoom has ordered some employees to return to the office. Picture: Zoom
Zoom has joined big-name companies like Amazon, X/Twitter and Disney in ordering employees back to the office for a certain proportion of the week
Tens of millions of people across the globe adjusted seamlessly to remote working during the pandemic – thanks, in large part, to video communication platforms like Zoom.
However, it seems Zoom's own employees will soon no longer be able to utilise their company's game-changing technology as frequently as they might like.
The tech giant has said it plans to take a "structured hybrid approach" to working arrangements which, in practice, means those who live within 50 miles of an office will be required to attend at least twice a week.
Zoom had been seen as something of a flagbearer for flexible working having made huge contributions to the rise of video conferencing over the past few years.
But now, in a bid to increase interaction and productivity, the Silicon Valley-based business has joined a growing number enforcing return-to-work mandates.
"We believe that a structured hybrid approach – meaning a set number of days employees that live near an office need to be on site – is most effective for Zoom," said a spokesperson for the organisation. "As a company, we are in a better position to use our own technologies, continue to innovate and support our global customers.
"We'll continue to leverage the entire Zoom platform to keep our employees and dispersed teams connected and working efficiently."
The rise of Zoom
Zoom was undoubtedly one of the big beneficiaries of the pandemic.
Countless users downloaded the video communication technology in a desperate bid to stay in touch with family and friends, while businesses enlisted its capabilities as their employees adjusted to remote working.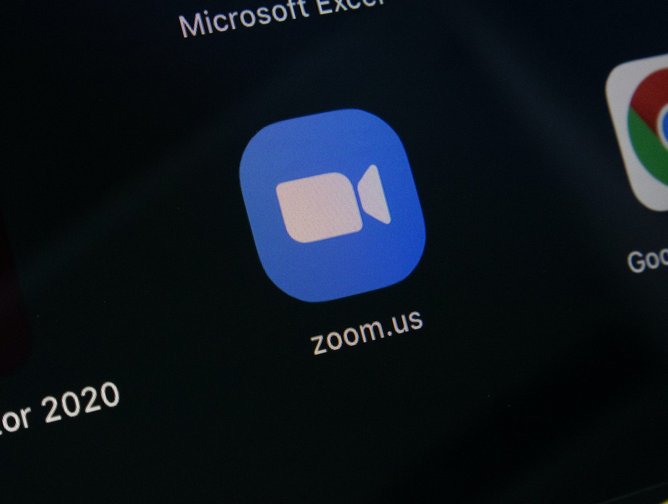 Zoom was downloaded by millions of people during the pandemic
Zoom Video Communications' annual revenue for 2020 was US$623 million, an increase of 88.4% on 2019. In 2021, revenue stood at US$2.65 billion, representing a massive 325.8% increase.
Despite countries across the world emerging from COVID-19 restrictions, results for the 2022 fiscal year were better than anticipated as Zoom amassed US$4.39bn in revenue. A more significant slowdown was expected as business customers reduced their uptake of the company's product or scoured the market for cheaper alternatives to cut costs.
However, the forecast is that growth will continue to decelerate this year, with revenue for fiscal year 2023 predicted to sit between US$4.47bn and US$4.49bn.
As the company adjusted to the post-pandemic world, Zoom announced back in February that it was laying off 1,300 employees – almost 15% of its total workforce.
CEO Eric Yuan called the decision "tough but necessary" given the economic climate. He also revealed his own salary for the year would be reduced by 98% and that he would not receive a corporate bonus.

Companies across the globe have been using Zoom to keep their employees connected. Picture: Zoom
Zoom joins Amazon and X in ordering staff back to office
A host of big-name businesses have been unequivocal in their demands for workers to work from the office.
Among them is Amazon, whose President and CEO Andy Jassy announced at the beginning of the year that all office-based workers would be required to head into the office at least three days per week from May.
The plans stoked outrage among tens of thousands of employees, prompting around 30,000 of them to sign a petition calling for their reversal.
Ultimately, a significant proportion were unable to return as scheduled due to several US offices not being "ready" until the fall.
Perhaps the most breakneck change in working policy came at X/Twitter when, just a few weeks after the completion of his takeover, owner Elon Musk declared remote working was no longer permitted except for in extraordinary circumstances.
Disney's Bob Iger is another CEO who has changed things up, telling staff to work from the office four days a week.
******
For more business insights, check out the latest edition of Business Chief Middle East & Africa and be sure to follow us on LinkedIn and Twitter.
You may also be interested in the Business Chief EMEA website.
Please also check out our upcoming event – Sustainability LIVE in London on September 6-7, 2023.
BizClik is a global provider of B2B digital media platforms that cover executive communities for CEOs, CFOs and CMOs, as well as leaders in Sustainability, Procurement & Supply Chain, Technology & AI, Cyber, FinTech & InsurTech. We also cover industries including Manufacturing, Mining, Energy, EV, Construction, Healthcare and Food & Drink.
BizClik, based in London, Dubai and New York, offers services such as content creation, advertising and sponsorship solutions, webinars and events.