Wipro, Citrix and HP partner on remote working solutions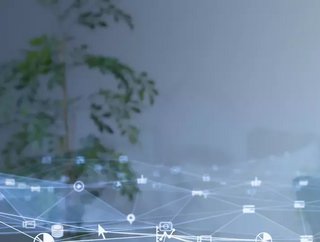 Wipro, Citrix and HP Enterprise join forces to help organisations accelerate their digital transformation journeys to provide remote working solutions
With work from home set to become a more permanent shift for many organisations worldwide, three tech firms – IT consulting company Wipro, software firm Citrix and IT giant Hewlett Packard Enterprise (HPE) – have joined forces to help organisations accelerate their digital transformation efforts providing a more efficient and enhanced solution to working from home. 
Remote working is here to stay
The pandemic has had a lasting impact on the workplace with most employees (89%) expecting to be able to work from home to some degree once the global crisis is over, and 35% of employees in the US happy to work from home full time, according to recent research by BCG and The Network.
And many companies are keen to facilitate this transition. Most UK firms (71%) are planning to allow employees greater flexibility on where they do their jobs, according to a CIPD survey; and spend by businesses on technology over bricks and mortar has vastly accelerated over the past 18 months, delivering an more concrete sign that WFH is here to stay.
IT spend hit a first quarter record, growing 35% to SU$41.8bn for the first three months of this year, according to Canalys, with the research firm saying this acceleration of digital transformation over the past 12 months was down to firms adapting to new working practices, including WFH.
WFH systems currently flawed
However, what many companies have discovered in the last 12-18 months, during what has been the world's biggest remote working experiment, is that the infrastructure and systems they currently have in place simply aren't unified or secure enough for a long-term shift to remote working, with many facing challenges due to improper infrastructure and security issues.
"In response to the ongoing COVID-19 crisis and the subsequent new normal, businesses feel pressured to implement secure, remote work options for their employees," says Arwa Kaddoura, VP, Worldwide Sales, HPE GreenLake.
And to do so effectively requires an IT system that is not just highly secure but also high performing, as well as being flexible, efficient, accessible, and improving employee engagement and collaboration.
Solution to offer collaborative, flexible workspace
And that's where this new solution courtesy of Wipro, Citrix and HPE comes in, with its delivery of a powerful digital workspace in a trusted and secure public cloud where "employees can access everything they need to get work done and perform at their best wherever they happen to be", says Sachin Menon, VP, Global Strategic Partners, Citrix.
Such a solution will equip enterprises with the ability to enhance employee experiences and build a "collaborative, intelligent, flexible and sustainable workspace that helps them achieve transformative outcomes", adds Satish Y, Vice President, iCORE – Cloud and infrastructure Services at Wipro.
So, how exactly will the solution work?
Delivered through a pay-per-use model that is subscription-based, agile, elastic, and offers a consistent cloud experience, the solution integrates Wipro's Desktop as a Service platform, virtuadesk – which creates and enhances virtual workplaces – with various services offered by Citrix and HPE.
It will leverage Citrix's Virtual Apps & Desktop Services with a zero-trust security strategy alongside purpose-build Virtual Desktop Infrastructure (VDI) from HPE to manage workloads and create secure, high-performance virtual compute environments through HPE GreenLake cloud services.
Wipro virtuadesk provides accelerators for cloud readiness assessment, cloud migration and application life cycle management and makes it easier to leverage the benefits that accompany artificial intelligence, automation, the Internet of Things, heightened mobility and advanced analytics.
"This integration strengthens our complementary capabilities in virtualisation tools and platforms, desktop and application integration, as well as workplace management services," concludes Satish.