Company profile: Technology consulting leader Wipro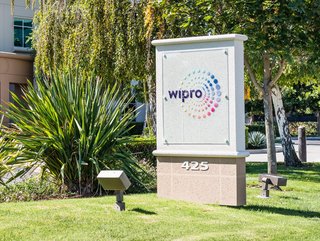 First founded in 1945, today Wipro is a leading technology services and consulting
Having started out as a vegetable oil manufacturer, Wipro is today one of the world's leading companies when it technology services and consulting
Over the last 78 years, Wipro Ltd has gone from a family-run vegetable oil manufacturer to a diversified global business and technology consulting leader.

Founded in 1945 as Western India Vegetable Products by Mohamedhusain Hasham Premji, today Wipro is focused on building innovative solutions that address clients' most complex digital transformation needs.

With over 250,000 employees and business partners across 66 countries, Wipro delivers on the promise of helping its customers, colleagues, and communities thrive in an ever-changing world.
Wipro's move into the world of technology
In 1966, after Mohamed Premji's death, his son Azim Premji took over Wipro as its chairperson at the age of 21.

Under his leadership, Wipro diversified its business interests and began to focus on the IT industry. The company recruited its first members of the Infotech division in 1977, applying for a license to develop, manufacture and market minicomputers two months later.
By 1989, Wipro had become a diversified manufacturer of computer systems, consumer products and industrial equipment.

As the technology market grew around the world, Wipro continued its moves into IT services and partnerships with leading technology companies. In 2000 it became a billion-dollar company and was listed on the New York Stock Exchange for the first time.
Major acquisitions, investments and technological innovations
The growth and transformation of Wipro continued into the new millennium with major acquisitions, investments, and technological innovations. On July 31, 2019, Azim Premji retired as the Executive Chairman of Wipro Limited.

The company is today led by its Executive Chairman Rishad Premji and CEO & Managing Director Thierry Delaporte.

'Leading Wipro from 1966 till now has been the greatest privilege of my life. It has been an extraordinary journey — growing from being a small vegetable oil company to the diverse global business that we are today. It is the deep commitment and hard work of Wiproites across generations that has helped shape the organisation of today,' he wrote in his last letter.

In recent years, Wipro has continued to grow its IT business and expand into new markets.
In May 2023 the company announced a five-year business partnership with ServiceNow to help its clients drive business transformation, overcome business challenges, and deliver greater value.

The same month, Wipro also announced it was expanding its partnership with Google Cloud to bring its advanced generative AI capabilities to clients worldwide.

"Generative AI offers incredible opportunities ahead," said Delaporte.

"Expanding our partnership with Google Cloud allows us to help our clients accelerate the adoption of this technology – safely, securely, and responsibly. We are investing in skills as well as new capabilities in this area, so that Wipro can define and drive our clients' AI-led transformation. This expanded partnership with Google Cloud is an important step in that direction."