Global leaders optimistic about revenue and employee skills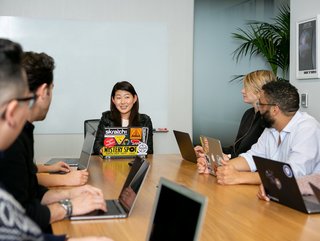 Leaders are feeling confident about revenue growth and the skills of their workforce
A significant majority of leadership figures surveyed by Ceridian say they feel confident that their organisations will achieve their goals for 2023
Despite business headlines seemingly being dominated by economic troubles and skills shortages, it seems most global leaders are actually staying optimistic about their fortunes.
A large majority (85%) of leadership figures surveyed by Ceridian say they feel confident that their organisations will achieve their goals for 2023, while three-quarters (75%) foresee strong revenue growth.
What's more, eight in 10 believe their workforce has the skills to meet business performance goals in the next two years.
However, the results of Ceridian's annual Executive Survey also revealed friction between the positive outlook for operating results and a growing complexity crisis. The vast majority of respondents (92%) think workforce challenges like employee attraction, engagement and retention, in addition to compliance complexities, will create risks for their organisation's ability to achieve its goals.
Susan Tohyama, CHRO at Ceridian, comments: "Top leaders feel confident they will reach their goals, guided by an understanding that it will take strong technology and tough decisions to meet demands and continually unlock the potential of today's boundless workforce, which is fluid and borderless.
"The efforts towards workforce transformation that organisations have already made are remarkable, but more opportunities abound. Our latest Executive Survey is a rallying cry for business leaders to invest today in people strategies and systems to be positioned for future growth and resilience."

Leaders embracing modern tech and reimagining talent strategies
In carrying out its survey, Ceridian, a global leader in human capital management software, polled more than 2,000 business leaders at companies with at least 1,000 employees in the US, Canada, the UK, Germany, Singapore, Australia and New Zealand.
The research shows leaders globally have begun embracing modern technology and reimagined talent strategies to help elevate their people operations and unlock efficiencies, but also demonstrated there is still plenty of work to be done.
Key findings include:
Using technology to maximise productivity: 81% of respondents say their organisation uses AI to replace repetitive tasks; three-quarters of them believe it increases productivity and efficiency. However, less than half of leaders say their companies are using tech to optimise skills usage throughout the business.
Optimising use of contingent workers: 80% of surveyed organisations currently employ contingent workers, with the majority (65%) saying they will increase their reliance on these workers in the next two years. However, 70% say they are somewhat or strongly challenged when integrating them into their workforce, while almost half (44%) say finding contingent workers with specific skills presents issues.
Simplifying internal mobility: Almost three-quarters (74%) of surveyed leaders expect internal mobility to increase in their organisations in the next two years. Given respondents rank engagement and retention (55%) as the biggest obstacle to achieving their priorities and goals, harnessing internal mobility opportunities will give workers the flexible careers they want while fostering higher organisational performance and productivity.
Read the full report – Executive Survey 2023: The power of mobilising the boundless workforce
******
For more business insights, check out the latest edition of Business Chief Middle East & Africa and be sure to follow us on LinkedIn and Twitter.
You may also be interested in the Business Chief EMEA website.
Please also check out our upcoming event – Sustainability LIVE in London on September 6-7, 2023.
BizClik is a global provider of B2B digital media platforms that cover executive communities for CEOs, CFOs and CMOs, as well as leaders in Sustainability, Procurement & Supply Chain, Technology & AI, Cyber, FinTech & InsurTech. We also cover industries including Manufacturing, Mining, Energy, EV, Construction, Healthcare and Food & Drink.
BizClik, based in London, Dubai and New York, offers services such as content creation, advertising and sponsorship solutions, webinars and events.