Consumers are feeling let down by financial institutions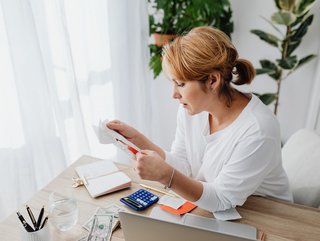 Consumers are feeling increasingly let down by financial institutions
Toluna's latest report features insights on behavioural changes in response to rising costs, the state of consumer wellbeing and the role of brand vales
More than a third of global consumers believe financial organisations have not been supportive enough in their response to the global economic crisis.
That's according to the latest study from Toluna, which surveyed thousands of people across 19 markets to find out how they're responding to the rising cost of living. The company, which delivers business insights through extensive research, discovered that 34% of consumers feel let down by financial institutions.
Four in 10 global consumers are "very concerned" about their personal financial security given the current economic circumstances, up from 37% last year and 30% in 2021. However, there are signs of optimism, with 43% believing their personal financial situation will improve by the end of 2023.
"The research shows that financial services organisations need to continue to evolve their support for customers during times of economic hardship," says Michael Worledge, Financial Services Research Sector Head at Harris Interactive, in-house experts at Toluna.
"While many respondents are optimistic about their personal financial situation, more than six in 10 are postponing major purchases and half are cutting back on their spending and will turn to their providers for help.
"With the impact of the rising cost of living continuing to be felt, organisations must offer support and flexibility, but also improve, evolve and replace products in line with changing customer needs and the current economic environment."
Adapting to cope with financial challenges
In producing its latest Global Consumer Barometer, Toluna spoke to more than 15,000 consumers from nations including the US, Mexico, UK, France, Germany, UAE, Singapore, China and New Zealand.
As usual, it features insights on topics including behavioural changes in response to rising costs, the state of consumer health and wellbeing, and the role of brand values.
The report shows that almost a quarter (24%) of consumers would turn to a financial institution if they need monetary support over the coming months. Fourteen per cent would rely on their government or social welfare system, while 13% would look to credit card companies.
Toluna also discovered that consumers are continuing to adapt their behaviours and plan for financial challenges. Some 61% are postponing significant expenditure until the economic climate is more stable, while 50% of consumers will reduce unnecessary spending over the next three months.
Other key findings include:
Almost three-quarters (74%) of global consumers would like their savings and investments to align with their own values, while 65% would never invest in a product that was detrimental to sustainability
Just 27% of global consumers say they are very confident about spending money over the coming months given the cost of living, dropping to just 17% in Europe where 53% are either 'very concerned' or 'extremely concerned' about rising costs
Confidence is highest in the Americas, where 68% think they will be better off by the end of the year
Read the full report: Global Consumer Barometer Wave 22
******
For more business insights, check out the latest edition of Business Chief Middle East & Africa and be sure to follow us on LinkedIn and Twitter.
You may also be interested in Business Chief EMEA.
Please also check out our upcoming event – Sustainability LIVE in London on September 6-7, 2023.
BizClik is a global provider of B2B digital media platforms that cover executive communities for CEOs, CFOs and CMOs, as well as leaders in Sustainability, Procurement & Supply Chain, Technology & AI, Cyber, FinTech & InsurTech. We also cover industries including Manufacturing, Mining, Energy, EV, Construction, Healthcare and Food & Drink.
BizClik, based in London, Dubai and New York, offers services such as content creation, advertising and sponsorship solutions, webinars and events.