Top 10 female CEOs according to Fortune's Global 500 list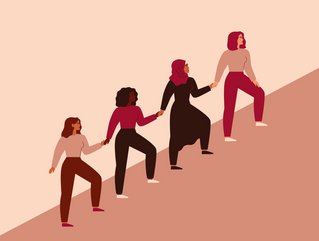 Leadership in action from female CEOs
Female CEOs run less than 5% of the world's largest businesses, according to Fortune's Global 500, but those who make the list are worthy of celebrating
Just 24 companies in the Global 500 – which ranks firms by their worldwide revenue – are led by female CEOs.
This, nevertheless, represents an all-time high when it comes to female leadership in Fortune's annual list, which has been compiled every year since 2014.
But just who are these powerful, trailblazing women and how have they made their mark on the world of business?
Here, Business Chief takes a look at the top 10.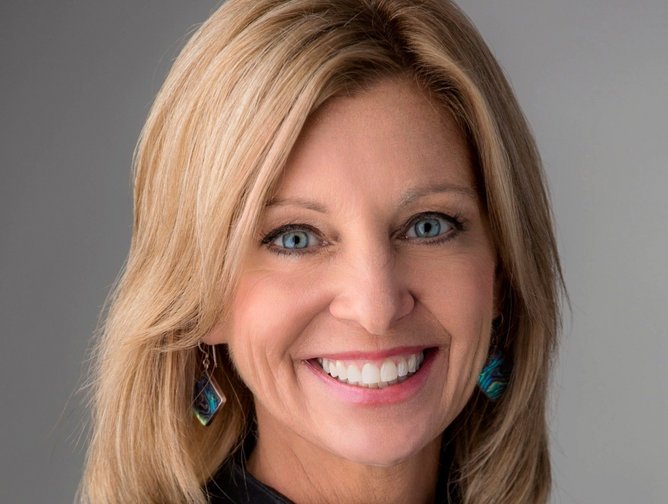 Karen Lynch
1. Karen Lynch - CVS Health (company ranked 10 in Global 500)
Rightly regarded as one of the world's most influential businesswomen, Karen Lynch became CEO at CVS Health back in February 2021, when she succeeded long-term chief Larry Merlo.
Lynch boasts more than 30 years of experience in the healthcare industry, having held executive positions at Cigna and Magellan Health Services.
After joining CVS, she served as Executive Vice President and as President of the company's Aetna arm.
Fortune has ranked her as the world's most powerful woman in business for the last two years.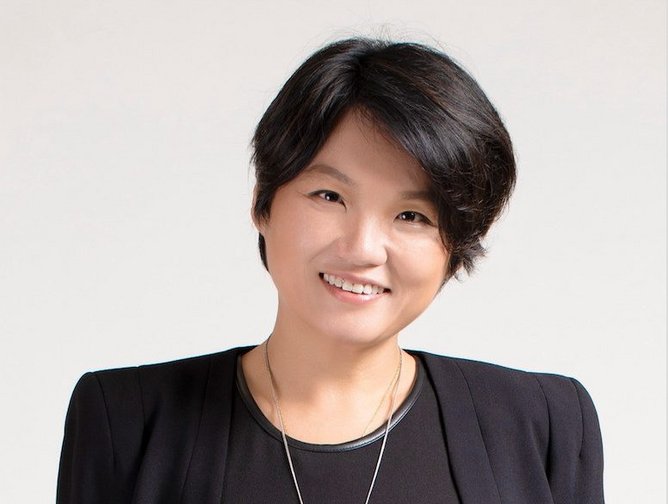 Sin Yin Tan
2. Sin Yin Tan - Ping An Insurance (25)
You have to jump down to number 25 on the Global 500 to find another female-led company.
Hailing from Singapore, Sin Yin Tan holds bachelor's degrees in electrical engineering and economics, as well as master's degrees in both electrical engineering and computer science – all from the Massachusetts Institute of Technology (MIT).
After spending time as a Global Partner of McKinsey and Company, Tan joined Ping An in 2013 and has taken up various C-suite positions over the years, including CIO and COO.
She now serves as co-CEO of the company, alongside Bo Yao and Yonglin Xie.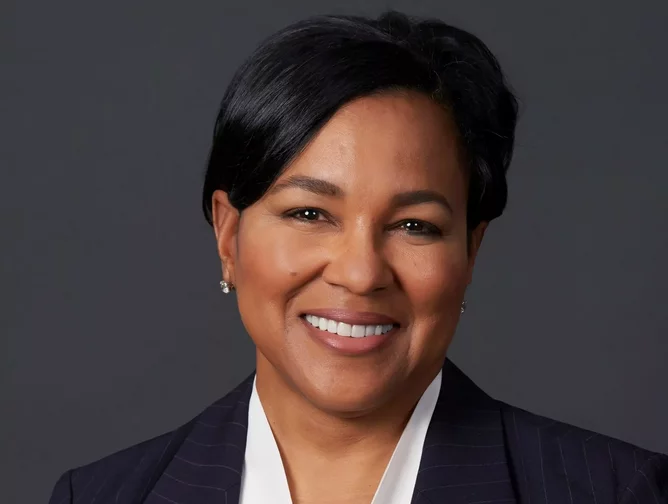 Rosalind Brewer
3. Rosalind Brewer - Walgreens Boots Alliance (45)
Rosalind Brewer's appointment to the position of CEO at Walgreens Boots Alliance in 2021 made her the only Black woman at the top of an S&P 500 company.
In 2019, this trailblazer had already become the first Black woman to sit on Amazon's board.
Brewer's rise to the top is all the more impressive when you consider she was a first-generation college student who subsequently started her working career as a chemist at Kimberly-Clark.
Prior to joining Walgreens, she served in top positions at Sam's Club and Starbucks, implementing groundbreaking racial bias training for thousands of employees at the latter.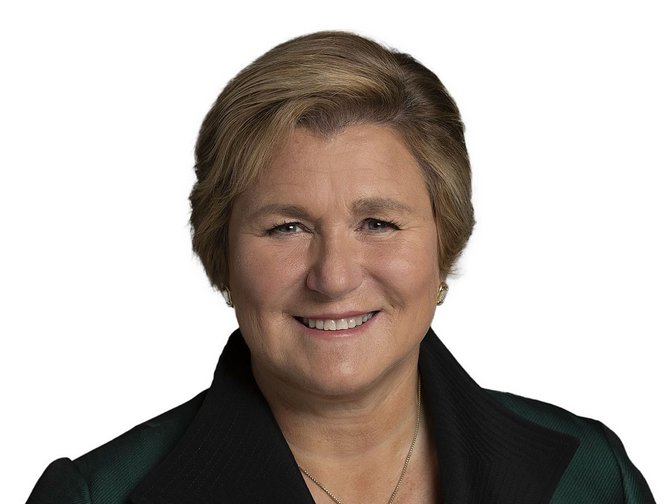 Gail Boudreaux
4. Gail Boudreaux - Elevance Health (50)
A successful athlete on the basketball court during her time at Dartmouth College, Gail Boudreaux subsequently completed her MBA at Columbia Business School in 1989.
Boudreaux's working career has taken her to various healthcare firms across the US, including Aetna, Blue Cross Blue Shield and UnitedHealthcare.
She moved across to health insurance provider Anthem in 2017 to become the company's CEO.
The firm, which has since rebranded to Elevance, has almost 50 million members and serves in excess of 115 million through its affiliated companies.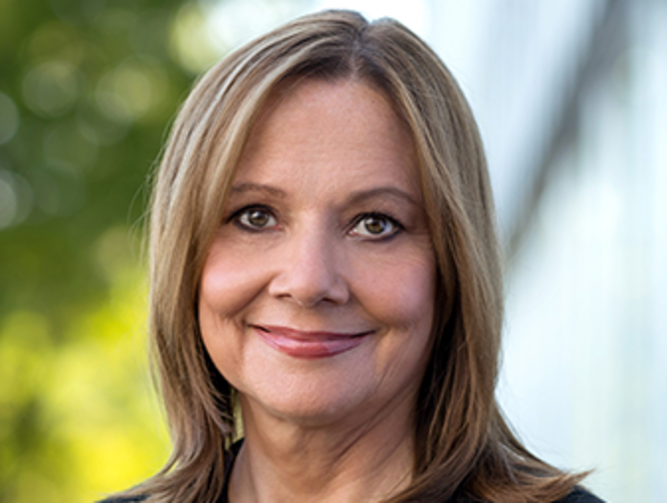 Mary Barra
5. Mary Barra - General Motors (64)
On being appointed CEO at GM in 2014, Mary Barra became the first woman to lead one of the big three automobile companies in the US.
Her appointment also earned her a place among TIME's 100 Most Influential People in the World.
Barra, who is of Finnish descent, has built up decades of experience at GM and served in various high-profile positions.
Under her stewardship, the firm has invested billions in electric vehicles and self-driving cars, while also topping rankings for gender balance in the workforce and pay equity.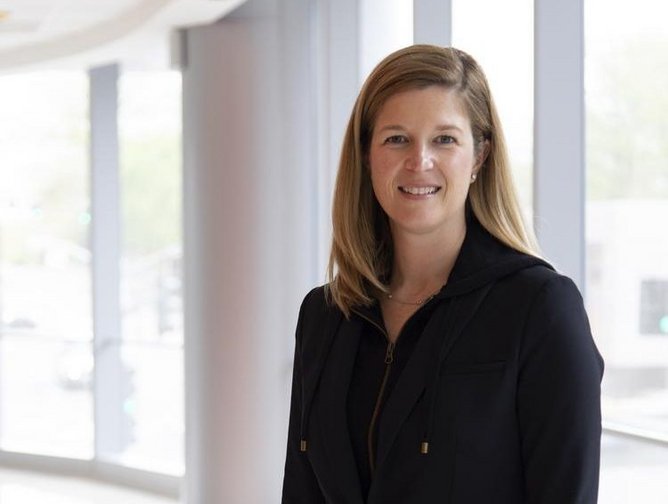 Sarah London
6. Sarah London - Centene (66)
Sarah London has enjoyed a meteoric rise since joining Centene from Optum Analytics in 2020.
Initially serving as Senior Vice President of Technology Innovation and Modernization, London assumed a raft of responsibilities as she progressed to becoming Vice Chairman.
Last year, she went one further as she was appointed CEO.
London's time in education saw her receive a BA degree in history and literature from Harvard College and an MBA from the University of Chicago Booth School of Business.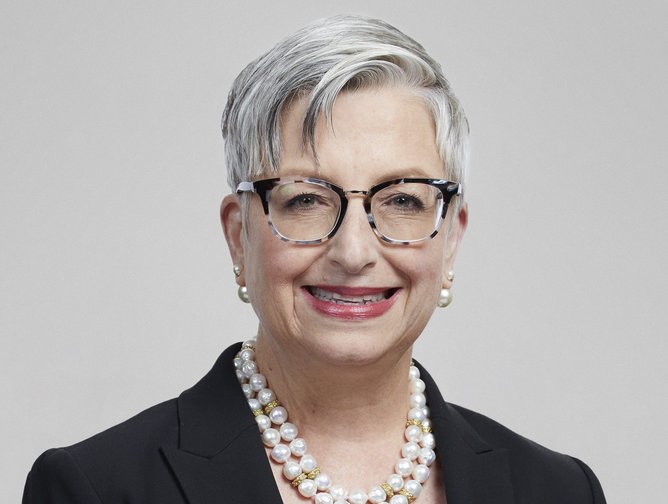 Carol Tomé
7. Carol Tomé - UPS (97)
Carol Tomé has spent her career working for some of the world's biggest companies.
Having started out as a Commercial Lender with United Bank of Denver (now Wells Fargo), Tomé became Director of Banking at Johns-Manville Corporation, and then Vice President and Treasurer at Riverwood International Corporation.
She took up the same positions with Home Depot in 1995, before moving up the ladder to become Executive Vice President and Chief Financial Officer – helping to establish the firm as one of the world's largest retailers.
Joining UPS made Tomé the 12th CEO in the company's 115-year history.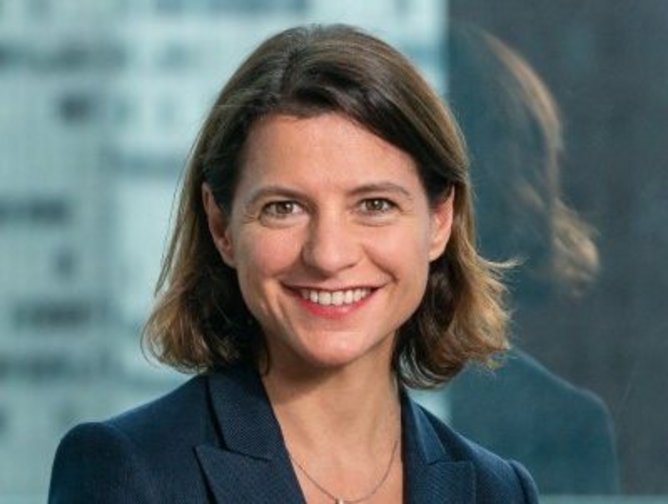 Catherine MacGregor
8. Catherine MacGregor - ENGIE (130)
Over three decades, Catherine MacGregor has dedicated her entire career to the energy sector, managing numerous complex industrial projects.
MacGregor first spent 23 years at Schlumberger, the world's leading provider of reservoir identification, drilling, production and processing technologies for the oil and gas industry.
She then headed up the Technip Energies entity of oil services company TechnipFMC from 2019 to 2020.
MacGregor has been CEO at the ENGIE group since the start of 2021.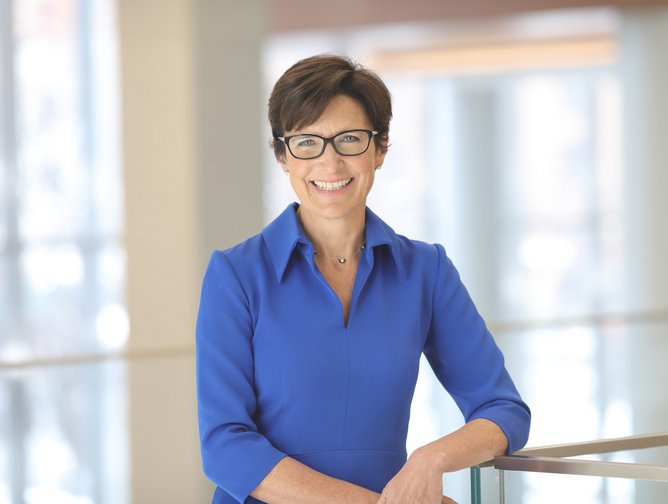 Jane Fraser
9. Jane Fraser - Citigroup (141)
Another CEO to take up their position in 2021, Jane Fraser is Citigroup's first ever female chief.
What's more, Fraser is the first woman in history to run a major Wall Street bank.
The long-serving executive first joined Citi in 2004, going on to lead functions including corporate strategy and mergers and acquisitions.
Hailing from Scotland and a graduate of the University of Cambridge, Fraser previously served as president of Citigroup and CEO of Global Consumer Banking.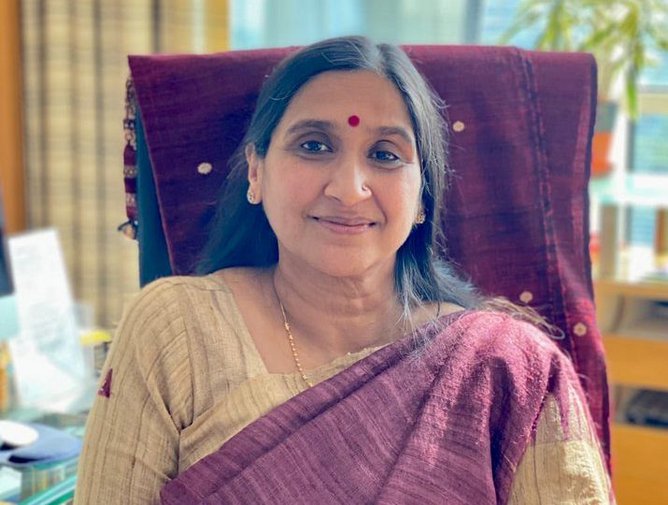 Alka Mittal
10. Alka Mittal - Oil and Natural Gas (190)
Another big jump down to 190th in the Global 500 is Alka Mittal, head of the Oil and Natural Gas Corporation (ONGC).
Mittal became the first woman to ever lead ONGC as its CMD when she was appointed in January last year, succeeding Subhash Kumar following his retirement.
She has been credited over the years with implementing the National Apprenticeship Promotion Scheme in the ONGC, bringing on board more than 5,000 apprentices.
Mittal has also played a key role in ensuring employees can expect a safe working environment, especially women and engineers at offshore platforms and remote locations.