Ajay Banga: Who is US nominee to lead World Bank?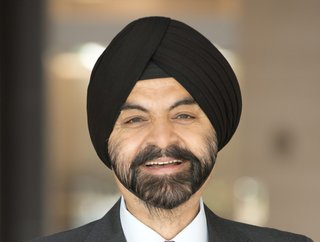 Ajay Banga has been nominated by the US to be the next leader of the World Bank. Picture: General Atlantic
Announcing Ajay Banga's nomination, President Joe Biden said he was "uniquely equipped" to lead the World Bank through a "critical moment in history"
Ajay Banga, the former CEO of Mastercard, has been nominated by the US to be the next leader of the World Bank.
Revealing the nomination over the weekend, President Joe Biden said Banga was "uniquely equipped" to lead the bank through a "critical moment in history".
It comes after David Malpass, the current World Bank President, announced earlier this month he would be resigning in June.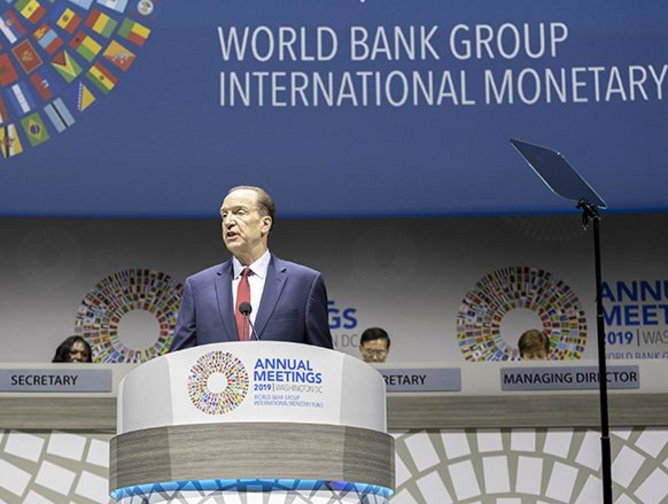 David Malpass is the current President of the World Bank Group
Banga will very likely become the next leader of the bank. In its eight-decade history, the global partnership – which has 189 member countries – has always been led by a US nominee.
Once nominations have been received, the World Bank Group's board of directors will decide on a shortlist of up to three candidates. Formal interviews will then take place before a new President is selected by early May.
Banga is the first person of Indian origin to be put forward by the US.
In his statement, Biden said: "Ajay has spent more than three decades building and managing successful, global companies that create jobs and bring investment to developing economies, and guiding organisations through periods of fundamental change.
"He has a proven track record managing people and systems, and partnering with global leaders around the world to deliver results.
"He also has critical experience mobilising public-private resources to tackle the most urgent challenges of our time, including climate change.
"Raised in India, Ajay has a unique perspective on the opportunities and challenges facing developing countries and how the World Bank can deliver on its ambitious agenda to reduce poverty and expand prosperity."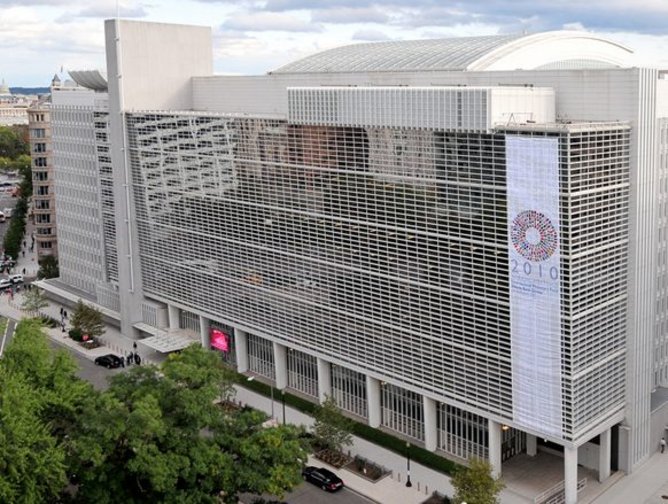 The World Bank Group's HQ in Washington, DC. Picture: World Bank Group
Ajay Banga's career in business
Hailing from India, Banga was born in the sprawling Indian city of Pune, where his father had been posted with the Indian Army.
He graduated from St Stephen's College, New Delhi, with a bachelor's degree in economics, before gaining his MBA from the Indian Institute of Management in Ahmedabad.
Banga's working career began at Nestlé, where he was trained in management and went on to serve as Branch Manager in Kolkata.
Following a relatively short stint with PepsiCo, the 63-year-old made the switch to Citigroup and progressed through the ranks in impressive fashion, heading up CitiFinancial before being promoted to lead international consumer operations.
But Banga is best known for his time at Mastercard, which he joined in 2009 to the surprise of a number of senior colleagues at Citi.
Having joined the financial services giant as President and Chief Operating Officer, he became CEO less than a year later – a position he held for more than a decade.
During his time at the helm, Banga led Mastercard through a strategic, technological and cultural transformation, and a period of tremendous growth.
Revenue and earnings almost tripled, while purchase volume using its payment-processing network rose by more than 100%.

Banga has long been been vocal about the need for increased diversity in the workplace, including in senior positions. He also helped launch the non-profit Centre for Inclusive Growth, aimed at advancing equitable and sustainable economic growth and financial inclusion across the globe.
Under his guidance, Mastercard worked hard alongside the World Food Programme to ensure refugees from war-torn nations were given access to pre-payment cards to buy crucial supplies.
In late-2021, Banga joined General Atlantic to become the company's Vice Chairman.
What are the challenges facing the World Bank and Ajay Banga?
Banga's own record when it comes to matters of financial inclusion suggests he is well placed to the World Bank, which prides itself on fighting poverty worldwide through sustainable solutions.
The group's revised roadmap, published in December, outlined a desire to recognise the importance of tackling extreme poverty and achieving clearly defined objectives relating to prosperity.
There is also a bid to emphasise the importance of sustainability and resilience "to reflect more clearly" that the World Bank's mission includes 'global public goods', such as climate change and pandemic preparedness.
Banga is, of course, used to heading up a large organisation and the World Bank is no different, with almost 20,000 employees in 130 locations worldwide.
He is expected to take his ethos of inclusivity into his new role, but some may argue he has been behind the sustainability curve and has something to prove in that respect.