What does latest setback mean for Microsoft-Activision deal?
Activision Blizzard is behind some of the world's biggest games, including Call of Duty. Picture: Activision Blizzard
A US district judge has granted the Federal Trade Commission's request to halt Microsoft's takeover of Activision Blizzard, maker of Call of Duty
The rollercoaster that is Microsoft's attempted takeover of Activision Blizzard has hit yet another snag.
A US district judge has just granted the Federal Trade Commission's (FTC) request to halt the deal, which had been due to close next month. It means a hearing will take place next week, during which all parties involved will be given an opportunity to put forward their arguments.
The mega merger has been rocked by a series of setbacks in recent months, with the UK's regulatory authority among those to express concerns over Microsoft and its console, Xbox, potentially taking control of Activision's big-name franchises like Call of Duty and World of Warcraft.
In response, the tech giant has said these games would be made available to rivals, including Sony and its PlayStation console, for the next 10 years.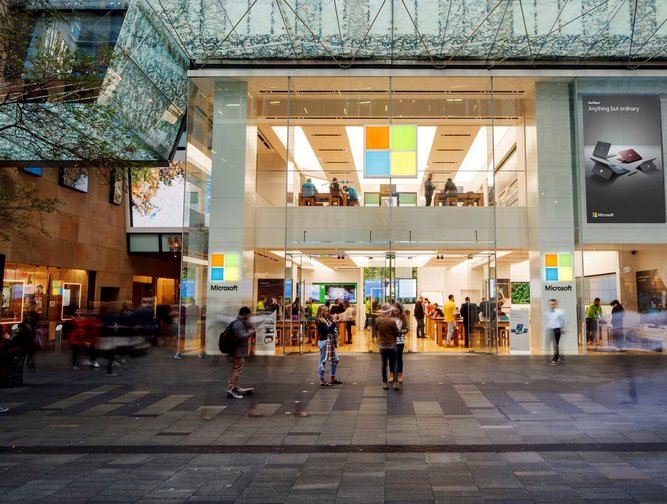 Microsoft has been attempting to buy Activision Blizzard. Picture: Microsoft
Microsoft repeatedly hits obstacles in attempt to buy Activison Blizzard
Microsoft's US$69 billion purchase of Activision Blizzard, maker of many of the world's most successful and popular games, was expected to go through without delay and become the largest takeover in gaming history.
However, in April, the UK's Competition and Markets Authority (CMA) called a halt due to fears of "reduced innovation and less choice for UK gamers" over the coming years.
The watchdog also said Microsoft had failed to effectively address concerns outlined in its provisional findings in February, mainly relating to the rapidly-growing cloud gaming market.
Also playing into the dispute was Call of Duty and worries from Microsoft's big rival, Sony, that the mega-franchise may no longer be made available to PlayStation users.
As a result, Microsoft set out a host of "behavioural" remedies setting out which games it must offer and the platforms on which they must be offered over the next 10 years.
But the CMA said the proposal still contained "a number of significant shortcomings" relating to cloud gaming, which largely boiled down to Microsoft having too much perceived power in the market.
Brad Smith, President of Microsoft, later said the outcome was "bad for Britain" and would "discourage innovation and investment".
Takeover has European approval
The European Commission had expressed concerns similar to those of the UK regulator, but ultimately approved the deal after accepting the remedies from Microsoft in relation to cloud gaming and licensing agreements.
It said any issues had been "fully addressed" by Microsoft's remedies, representing a "significant improvement for cloud game streaming compared to the current situation".
Speaking in May, Margrethe Vestager, EVP in charge of competition policy at the European Commission, added: "Video games attract billions of users all over the world. In such a fast-growing and dynamic industry, it is crucial to protect competition and innovation.
"Our decision represents an important step in this direction, by bringing Activision's popular games to many more devices and consumers than before thanks to cloud game streaming. The commitments offered by Microsoft will enable for the first time the streaming of such games in any cloud game streaming services, enhancing competition and opportunities for growth."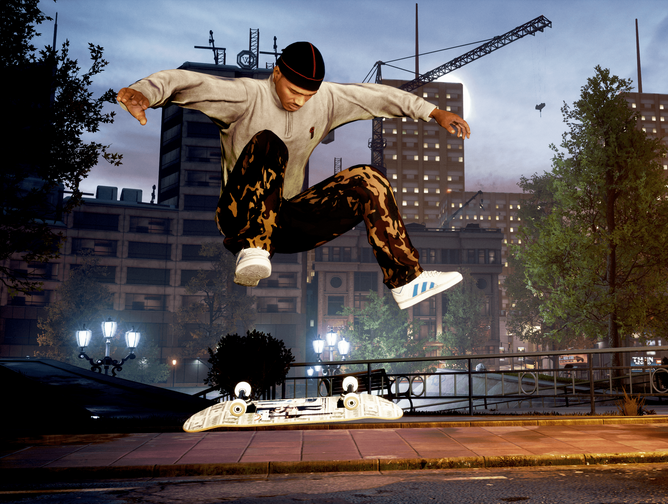 Activision Blizzard makes games including Tony Hawk's Pro Skater 1 and 2. Picture: Activision Blizzard
Judge's decision not all bad news
Despite Judge Edward Davila's ruling this week, it might not all be bad news for Microsoft and Activision.
Smith said the impending hearing "should accelerate the decision-making process", adding: "We always prefer constructive and amicable paths with governments, but have confidence in our case and look forward to presenting it."
Moreover, Activision CEO Bobby Kotick welcomed the latest developments in a letter to employees, writing: "We will now have the opportunity to more quickly present the facts about our merger."
He added: "Our excellent legal team has been preparing for this move for more than a year, and we're ready to present our case to a federal judge who can evaluate the transaction on the merits."
The two-day evidentiary hearing has been scheduled to take place on 22 and 23 June in San Francisco. Following this, the federal court will decide whether a preliminary injunction should be imposed.
Meanwhile, it has been reported that Microsoft would consider pulling Activision-Blizzard out of the UK market in an attempt to force through the takeover.