Top 10 cloud computing companies (how they stack up)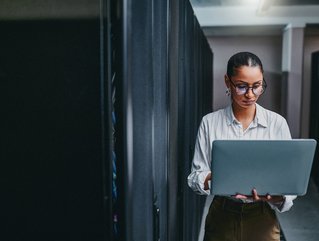 These 10 cloud computing providers are at the forefront of the cloud revolution
With demand for cloud computing increasing like never before, we chart the 10 providers bringing about significant transformation for businesses worldwide
Cloud computing has become a game-changer in the dynamic era of technology, allowing companies to grow, innovate, and reinvent their operations.
In this list, we explore cloud computing companies that are revolutionising the business world with their latest technology and extensive service offerings.
These organisations, which range from market leaders to advanced contenders, are at the forefront of the cloud revolution, which is progressing industries toward increased productivity, adaptability, and global connectedness.
They have positioned themselves as pioneers, driving the direction of the industry with their cutting-edge solutions and groundbreaking technologies. Their relentless pursuit of excellence has revolutionised how businesses in today's competitive environment experience unprecedented efficiency, scalability, and agility.

Join us as we examine these top cloud providers' transformational potential and their crucial role in determining the digital world's course.
1

As the undisputed leader in the cloud services industry, AWS boasts an extensive global client base comprising millions of customers. Offering a remarkable portfolio of more than165 fully featured services, AWS consistently raises the bar for cloud computing solutions.
The cloud provider offers a vast array of services, tools and infrastructure to support businesses and individuals in leveraging the power of the cloud for their computing needs.

The company achieved an astounding revenue of $25.6 billion in 2018, establishing its dominant position in the market. In 2022, AWS recorded a significant milestone by generating revenues of US$80 billion through its comprehensive suite of cloud services.

Features
Streamlined registration process
Quick and hassle-free deployment
Flexible capacity management (add or remove as needed)
Unlimited access to scalable resources
Simplified billing system
Pros
User-friendly setup
Extensive range of over 200 services
Ability to host static websites
Enables development of scalable and adaptable complex applications
Cons
Persistent occurrence of AWS cloud service glitches
2

Microsoft Azure is a strong competitor in the cloud services market thanks to its explosive expansion.
Recent accomplishments, such as a US$10 billion government deal, have strengthened its standing. The company's sales have achieved significant levels in several areas, including Productivity and Business Processes, Intelligent Cloud, and Personal Computing. In Q3 of fiscal year 2023, Microsoft earned around US$22.1 billion in revenue from its intelligent cloud services.
These services are provided through Azure, Microsoft's platform for cloud computing, benefiting numerous customers.
Features
Application management and deployment
Supports diverse OS, languages, frameworks, and databases
Consistent tooling across clouds
Scalable IT resource capabilities
Pros
Highly scalable
Cost-effective
Flexible
Offers free trial
Cons
Requires expert management
3
The IBM Cloud is a full-suite cloud solution that allows businesses to easily build, deploy and manage applications seamlessly. This platform offers various services to address diverse business requirements, including computing, storage, networking, AI, analytics, and more. With a strong focus on security, scalability, and reliability, IBM Cloud offers a robust infrastructure for managing applications.
IBM Cloud's global presence, along with enterprise-grade features, and integration capabilities make it an apt choice for organisations seeking advanced cloud solutions to accelerate their innovation, optimise operations, and drive business growth. IBM Cloud counts EY, Etihad, KPMG and American Airlines among clients. Google Cloud now brings Generative AI to organisations by uniting Google's foundation models with enterprise search and conversation AI to help you build transformative applications powered by your data.
According to IBM's FY-2022 Q4 earnings report, the company's hybrid cloud revenue surpassed US$22 billion, marking an 11% growth compared to the previous year.
Features
SaaS, PaaS, and IaaS offerings
Cloud backup and recovery capabilities
Utilise diverse tools, data models, and delivery models to create innovative services
Robust network management
Pros
Regularly introduces new integrations and products
Flexible pricing options
Impressive computational power
Emphasises a data-first approach in line with market demand
Cons
Relatively limited number of data centres
Customer support responsiveness could be improved
4
A wide range of services are available through the Google Cloud Platform, from networking and storage to AI and machine learning. Google Cloud is a dependable option for companies looking for cutting-edge cloud solutions because of its broad product selection and availability in different locations worldwide.
Google Cloud offers several packages that can be tailored to suit businesses of all sizes, facilitating innovation, collaboration, and digital transformation in today's fast-paced technological landscape.
Alphabet, the parent company of Google, announced a significant increase in cloud revenue for Q1 2023. They reported a revenue of US$7.4 billion, surpassing the US$5.8 billion from Q1 2022 and slightly exceeding the US$7.32 billion recorded in Q4 2022.
Features
Data Visualisation
Workflow Management
Data Export/Import
Comprehensive reporting and statistics
Pros
Ample data storage capacity
Robust data analysis capabilities
Well-suited for cloud-native businesses
Impressive portability
Cons
Limited number of data centres
Relatively fewer features available
5
Oracle Cloud, which offers a comprehensive range of cloud services, including infrastructure, platform, and software, is a dominant participant in the market since it focuses on data management, application development, and security while meeting various organisational demands. The platform encompasses services such as computing, storage, networking, database management, AI, and analytics, catering to diverse business requirements.
FY2022 revenues rose by 5% in USD and 7% in constant currency to US$42.4 billion. Cloud services and licence support revenues increased by 5% in USD and 6% in constant currency to US$30.2 billion. Cloud licence and on-premise licence revenues grew by 9% in USD and 12% in constant currency to US$5.9 billion.
Features
Comprehensive cloud services
Infrastructure, platform, and software options
Data management focus
Application development capabilities
Emphasis on security
Pros
Wide range of cloud offerings
Strong data-driven environment
Connect, develop, and share data easily
Reduces IT complexity
Trusted and established provider
Scalable and flexible options
Cons
May have a learning curve
Pricing can be complex
Limited customisation options
6
Alibaba Cloud, China's biggest cloud service provider, has expanded its offerings outside of the country, though it remains the number cloud provider in China and in Asia-Pacific, according to IDC.
With its extensive portfolio of services and products, including elastic computing, storage, and IoT, Alibaba Cloud is revolutionising enterprises worldwide, with clients including Ford, JBC and AirAsia. The company provides various cloud computing services to businesses, including data storage, CDN, relational databases, and anti-DDoS protection.
Alibaba Cloud, a subsidiary of Alibaba Group, generated US$11.76 billion in global revenues in 2022.
Features
Elastic computing
Storage solutions
Internet of Things (IoT)
Pros
Extensive service portfolio
Market presence
Global expansion
Revenue growth
Cons
China-centric focus
Potential language barriers
Competition in the cloud market
7
Tencent Cloud, China's second-largest cloud service provider, offers diverse cloud solutions. With a strong presence in Mainland China and strategic operations in the US, Brazil, Germany, and Asia Pacific, Tencent Cloud has become a significant player in the global cloud industry.
As a subsidiary of Tencent, one of the world's biggest tech companies, Tencent Cloud's robust infrastructure, reliability, and scalability enable organisations to leverage cloud computing for improved agility and efficiency.
The cloud provider's Q1 2023 highlights include 17% growth in online ad revenue to 21 billion yuan (US$2.92 billion), 14% growth in fintech and business services revenue to 48.7 billion yuan (US$6.77 billion), and 11% increase in net profit to 25.83 billion yuan (US$3.59 billion).
Features
Wide range of cloud solutions
Strong presence in Mainland China
Operations in multiple continents
Pros
Large and established provider
Extensive range of services
Strong focus on the Chinese market
Global presence and reach
Cons
Mainly focused on Chinese market
Limited presence in certain regions
Potential language and cultural barriers
Competition from other cloud provider
8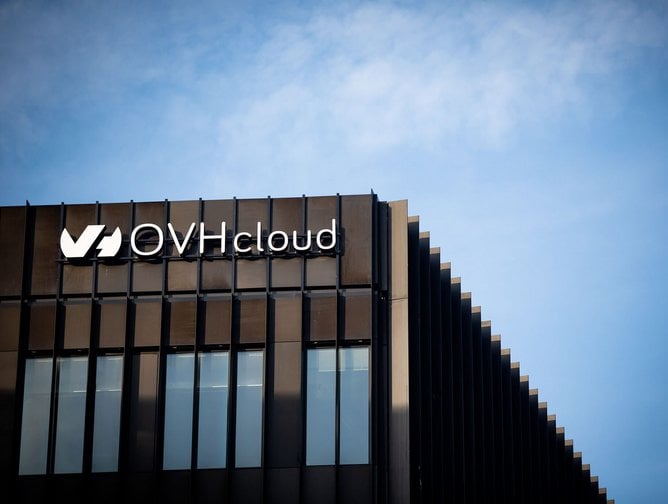 OVHcloud is a cloud service provider focusing on Europe
Offering bare metal, hosted private cloud, and public cloud services, OVHcloud is a cloud service provider focused on Europe.
OVHcloud serves a diversified client base, operating across several data centres in different nations and offers a plethora of packages; you can pick one in line with your specific needs and budget.
In FY2022, OVHcloud generated revenues of €788 million (US$860.72m) with adjusted EBITDA amounting to €308 million (US$336.42) and current EBITDA reaching €277 million (US$302.56).
Features
Bare metal servers
Hosted private cloud
Public cloud services
Diversified client base
Multiple data centres
Affordable solutions
Pros
Wide range of cloud services
Focus on Europe
Cost-effective solutions
Scalable infrastructure
Cons
Limited global presence
Potential latency issues for non-European users
9
DigitalOcean is a great option for developers, start-ups, and small to medium-sized organisations to access infrastructure and platform resources. Loved especially by the developer community, DigitalOcean is super easy to use, as they prioritise simplicity.
The platform offers a wide range of pre-configured droplets (virtual machines) and one-click application installations, making it convenient for developers to start their projects.
For the second quarter of 2023, based on information available as of May 9, 2023, DigitalOcean says it expects total revenue of US$169.5 to US$170.5 million, an adjusted EBITDA margin of 37% to 38%, and a non-GAAP diluted net income per share of $0.40 to $0.41.
Features
Scalable infrastructure

Developer-friendly tools
SSD storage
Multiple data centre locations
Flexible pricing options
Pros
Easy to use
Fast and reliable performance
Cost-effective
Robust community support
Cons
Limited services compared to other cloud providers
May require more technical knowledge
Some users report occasional downtime
10
Linode, now under the ownership of Akamai Technologies, has strengthened its position as a leading provider of computing and storage services. The company uses its extensive global network of data centres to offer reliable and highly scalable cloud solutions to its global clients. These clients depend on Linode's robust infrastructure to meet their evolving requirements, benefiting from a network that guarantees excellent performance and dependability.
With its established reputation in the industry, Linode remains committed to delivering exceptional cloud services that empower businesses of any scale.
Features
Compute and storage services
Global network of data centres
Dependable and scalable cloud solutions
Pros
Significant market presence
Diverse client base
Reliable performance
Cons
Limited number of data centres
Potential for high costs
Technical expertise required