The best new books every CEO should read this summer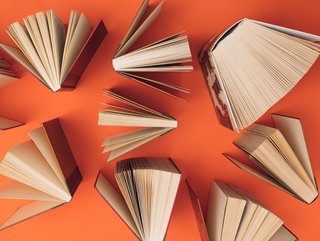 Business books to help leaders navigate today's complex world
From how to win big with AI to making good decisions under pressure, these new business books should be on every leader's reading list this summer
With every business looking to leverage AI to gain a competitive edge, this book is a must-read for leaders.
Authors Nitin Mittal, the head of Deloitte's US AI practice, and distinguished professor and bestselling author Tom Davenport argue that rather than simply tinkering with AI, companies need to go 'all-in' and that AI should help drive every business decision, and every product or service offering.
The reason? While AI-fuelled companies represent less than 1% of large companies, the stock prices of these firms have averaged four times the performance of the S&P 500 over the last five years.
Nitin and Tom point to 30 trailblazing organisations that are going all-in on AI and as a result, completely transforming their products, processes, strategies, customer relationships, and cultures.
Among these, Ping An, China's largest insurer and the world's 16th largest company by revenue, which has grown exponentially, using data to create AI models to then grow each of its businesses, from healthcare to banking.
Other companies that have embraced AI fully and reaped the benefits – the world's biggest aircraft manufacturer, Boeing; Kroger, one of the largest grocery retailers in the US; and oil giant Shell – the latter embracing AI for many of its business units and using AI to re-engineer a number of processes.
"There are lots of benefits to be had from aggressively adopting [AI], and using it to change your strategy, your business model, and your key business processes," Tom says.
Packed with insights, strategies, and best practices, the book reveals how to drive new offerings and business mdoels with AI and data-driven decision-making, and what AI leadership looks like.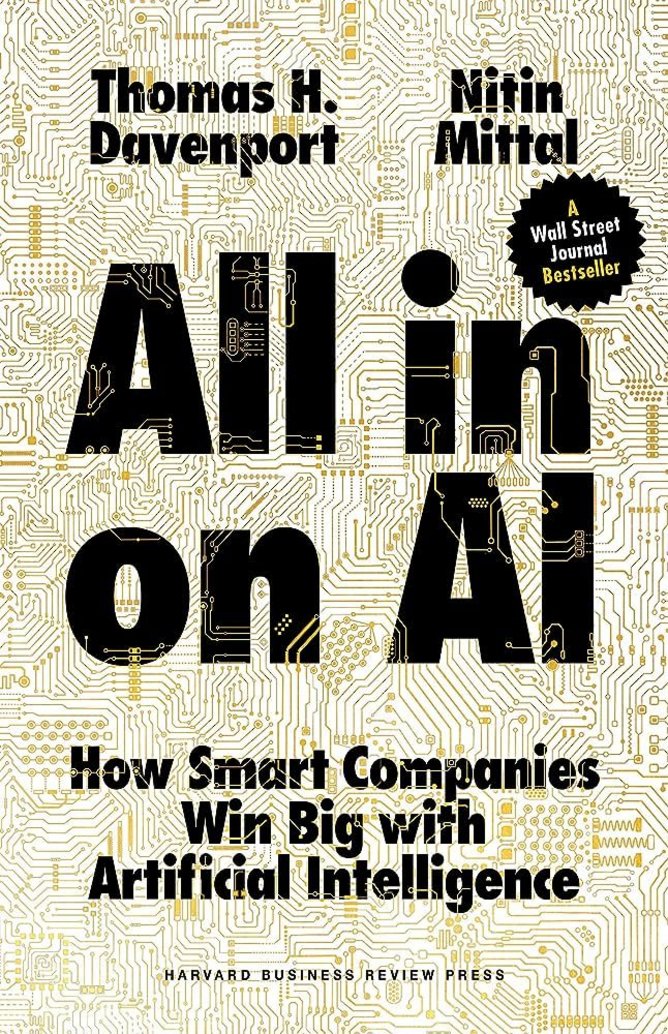 This book highlights 30 trailblazing organisations that are going all-in on AI
A must-read for CEOs, C-suite executives and leaders responsible for driving tech-related change in their organisations, this McKinsey-authored book makes the challenge of tech-enabled transformations both approachable and actionable.
After analysing the results of 200 large-scale digital and AI transformations, McKinsey found that long-term success comes when the C-suite fundamentally changes their talent, operating model, technology and data capabilities.
And for the first time, McKinsey is translating the lessons learned from its work with clients over the past six years into detailed 'how-to' manual to help companies deliver successful digital and AI transformations.
Described by Albert Bourla, Pfizer CEO, as the "go-to playbook for people who want to harness digital innovation", this book lays out exactly what it takes to build the capabilities to continually create great customer experiences, lower costs, and build value. It contains diagnostic assessments, operating model designs, best practices and detailed implementation methods, all backed by with real-life case studies.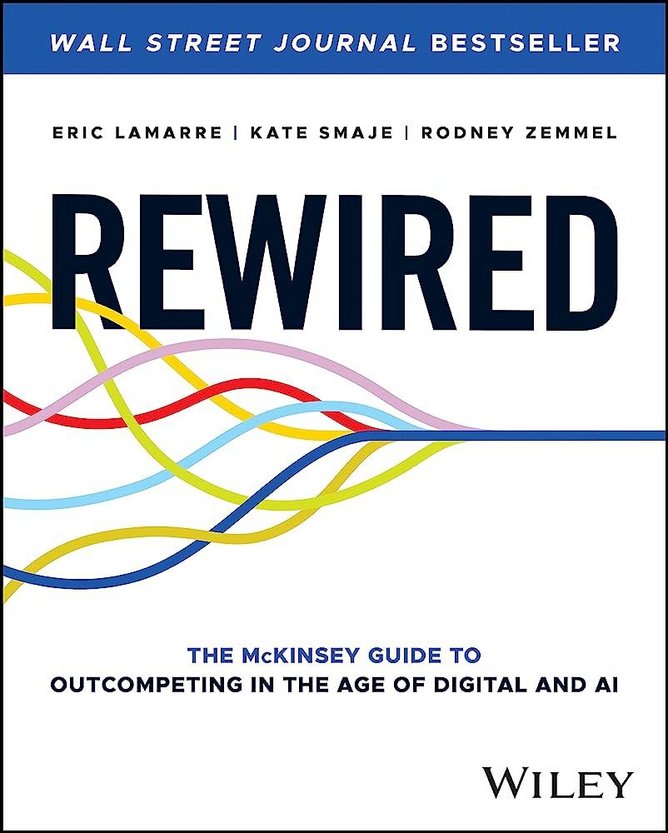 McKinsey's Rewired
How can leaders make good decisions when under pressure?
This is the question addressed by highly respected executive leadership coaches David Noble and Carol Kauffman in their new book, Real-Time Leadership.
Both leadership coaches, David has garnered recognition as one of the world's top CEO coaches, while Carole recently advised executive clients during the Silicon Valley Bank collapse, and is assistant professor at Harvard Medical School.

The two offer up an innovative new framework for strategic decision-making. Called MOVE, the model outlines four key actions necessary in the decision-making process.
Based on the premise that the best leaders, in the biggest moments, know how to read the situation, and respond in the most effective way, the framework (MOVE) is designed to help leaders focus in the moment, even when they are experience a crisis.
Both evidence-based and anecdotal, the book equips leaders with the tactics needed to slow down high-stakes situations before then speeding up. Flexible in design, it allows executives to formulate strategies for what they can do when making decisions under pressure so that when time comes, they have a clear set of options.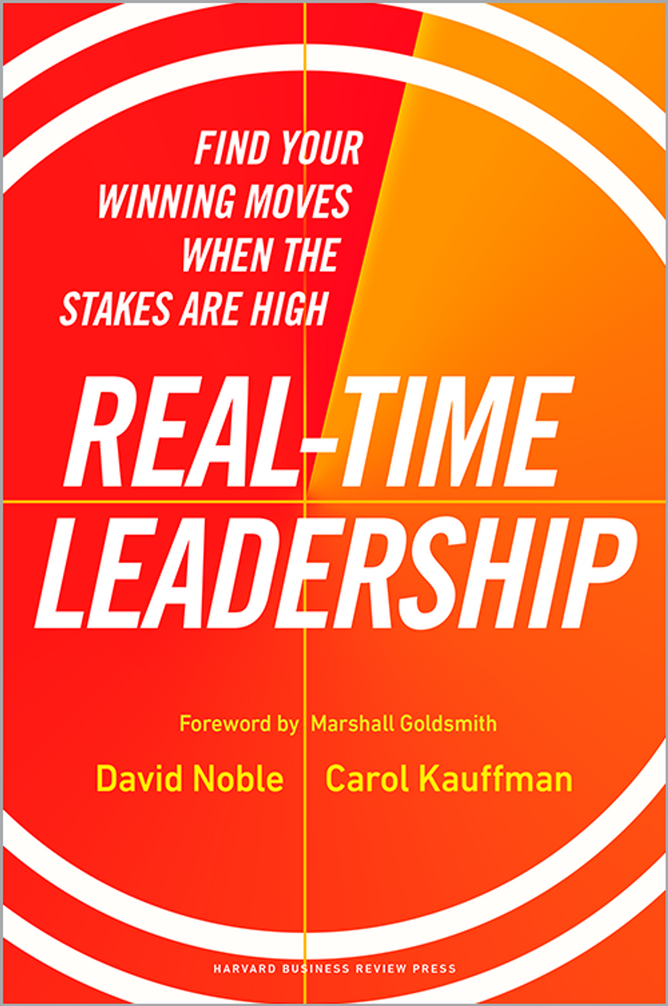 Want to learn how to make good decisions when under pressure? Read this
From one of the world's leading executives, former chairman and CEO of the Dow Chemical Company, comes a new corporate leadership playbook for today.
In Leading Through Disruption, Andrew Liveris shares a new leadership paradigm for resilience and agility in a disruptive and rapidly changing world. He presents an array of powerful tools designed to help leaders tackle any problem quickly and responsively
Liveris, who was recently chose to lead the Brisbane 2032 Olympic Organising Committee, delivers a variety of powerful tools designed to deal with any problem quickly and responsively, with an eye on creating an equitable and sustainable future.
Among his many teachings, creating and using metrics that quantify the positive impact on all members of society; broadening the company's focus to include both long-term sustainability and short-term profitability; strengthening locl communities via corporate investment; and collaborating with stakeholders, from regulators to corporate boards, to create effective policies that work.
This is the second book for Liveris, whose 2011 book Make It in America led to him being tapped by the Trump Administration to help identify new ways to spur innovation and revitalise the US manufacturing sector.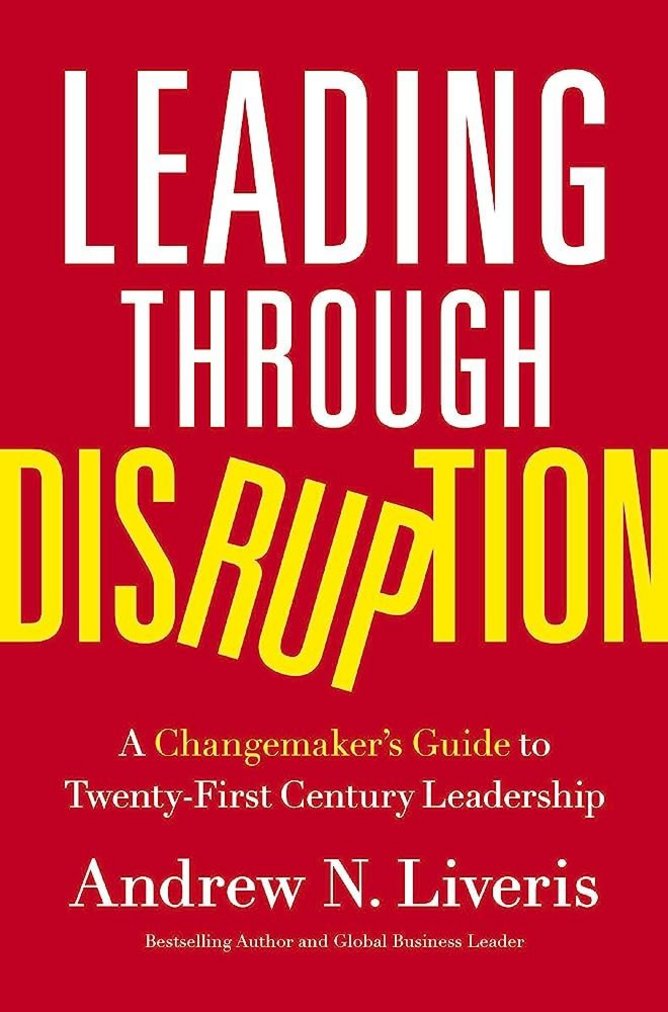 From the former CEO of the Dow Chemical Company comes a new corporate leadership playbook
The main premise behind Julia Boorstin's investigative tome is that diversity isn't a nice-to-have, but a must-have in creating an innovative culture that attracts and retains top talent.
Leveraging her more than 20 years of experience in business reporting, CNBC's Boorstein shares the main commonalities and characteristics that help top female leaders thrive as they innovate, grow businesses, and navigate crises.
Not only are women highly adaptive to change, argues Boorstein, but also deeply empathetic in their management style, and much more likely to integrate diverse points of view into their business strategies.
I have been struck by how women have had to be far more scrappy, flexible, thick-skinned, and innovative – and how the companies they have built have also taken on those characteris­tics."
In When Women Lead, Boorstin brings together the stories of over sixty female CEOs and leaders, and dozens of new studies, to lay out a new and inclusive roadmap for leadership success.
Among interviews, Katrina Lake, Gwyneth Paltrow, Jenn Hyman, Whitney Wolfe Herd, Lena Waithe, Shivani Siroya, and Julia Collins.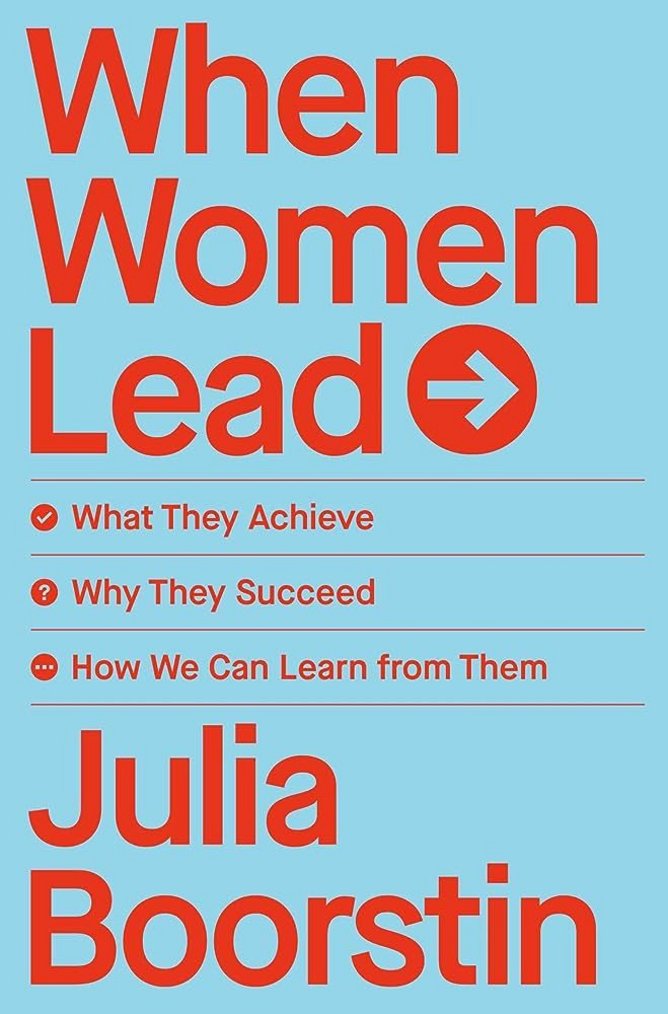 In this book, CNBC's Julia Boorstein leverages her more than 20 years of experience in business reporting
Understanding what distinguishes the triumphs from the failures has been the life's work of Oxford professor Bent Flyvberg.
And now, Flyvberg, along with bestselling author Dan Gardner, brings his enlightening discoveries to the masses.
In How Big Things Get Done, Flyvberg reveals the secrets to successfully planning and delivering ambitious projects on any scale.
He identifies the errors that lead projects to fail – like London's Cross Rail project which was delivered five years late and billions over budget – and presents numerous examples of projects that succeeded and why, from the building of the Sydney Opera House to the making of the latest Pixar blockbusters.
And there are business lessons to be learned in the bucketload. From understanding your odds, to thinking right to left, to finding your Lego, the authors present research-based principles that will make your project succeed.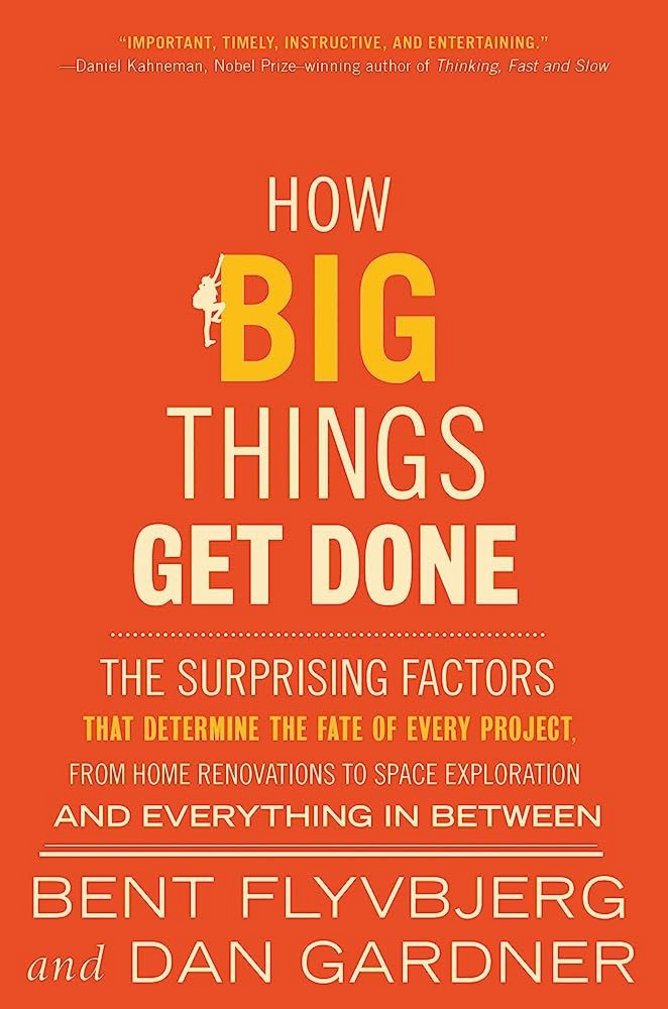 Discover the secrets to successfully planning and delivering ambitious projects on any scale
Investing in workers is good for them and good for business. That's the premise of a brand-new book from Zeynep Tom, a professor at the MIT Sloan School of Management and co-founder of the nonprofit Good Jobs Institute (GJI).
In The Case for Good Jobs, Ton argues that prioritising customer-facing workers boosts profits because it reduces turnover while increasing productivity and customer satisfaction.
She then goes on to outline the five tenets of her 'good jobs system', including investing in workers, simplifying workflow, giving employees a voice in how to best serve customers, training employees to perform both customer-facing and non-customer facing tasks, and staffing more hours of labour than the expected workload to employees can do their jobs without rushing.
This is all backed up with real-life case studies like Costco's US$25 median hourly wage for salespeople which boosted employee retention helping the retailer to increase its annual revenue. While GAP is experimenting with more-predictable schedules and Aetna is letting call centre reps use more discretion to meet customer needs.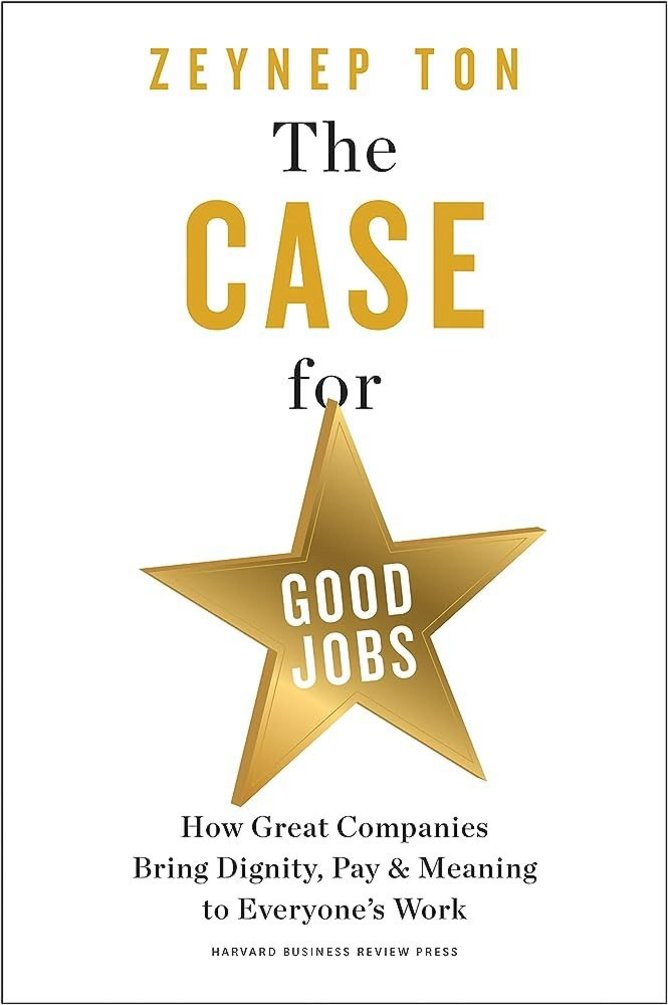 Why investing in workers is good for them and good for business
******
For more business insights check out the latest edition of Business Chief Middle East & Africa and be sure to follow us on LinkedIn & Twitter.
You may also be interested in Business Chief US & Canada.
Please also check out our upcoming event - Sustainability LIVE in London on September 6-7, 2023.
BizClik is a global provider of B2B digital media platforms that cover executive communities for CEOs, CFOs and CMOs, as well as leaders in Sustainability, Procurement & Supply Chain, Technology & AI, Cyber, FinTech & InsurTech. We also cover industries including Manufacturing, Mining, Energy, EV, Construction, Healthcare and Food & Drink.
BizClik, based in London, Dubai and New York, offers services such as content creation, advertising and sponsorship solutions, webinars and events.