What next for Microsoft-Activision deal after court case?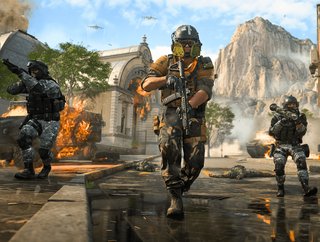 Microsoft is attempting to buy Activision Blizzard, maker of game's including Call of Duty. Picture: Activision Blizzard
Microsoft has won its crucial court case against the Federal Trade Commission, which was seeking an injunction to block its US$69bn purchase of Activision
Could the saga that is Microsoft's attempt to buy Activision Blizzard finally be coming to an end?
On Tuesday (July 11), the tech giant won its crucial court case against the Federal Trade Commission (FTC), which was seeking an injunction to temporarily block the deal while it carried out further investigations.
Reacting to the decision, Brad Smith, President and Vice Chairman of Microsoft, said: "We're grateful to the court in San Francisco for this quick and thorough decision, and hope other jurisdictions will continue working towards a timely resolution.
"As we've demonstrated consistently throughout this process, we are committed to working creatively and collaboratively to address regulatory concerns."
Microsoft is now hopeful of closing the merger by its deadline of July 18, despite continued opposition from the UK's Competition and Markets Authority (CMA).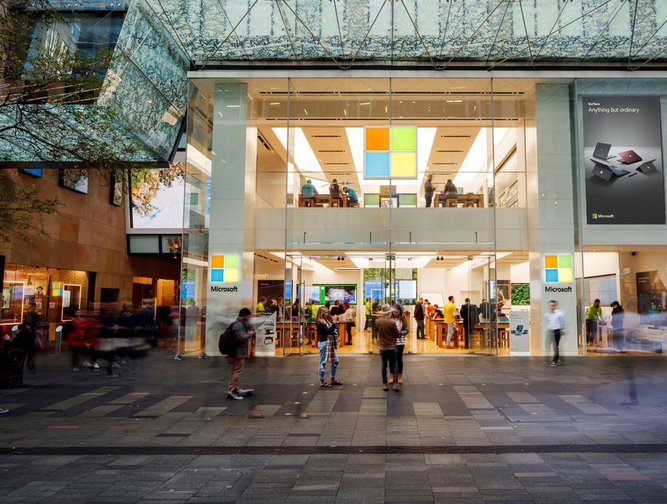 Microsoft is looking to complete the biggest deal in gaming history. Picture: Microsoft
Timeline: Microsoft's attempted takeover of Activision Blizzard
Microsoft's US$69 billion purchase of Activision Blizzard, maker of many of the world's most successful and popular games, had been expected to go through without delay and become the largest takeover in gaming history.
However, in April, the UK's Competition and Markets Authority (CMA) called a halt due to fears of "reduced innovation and less choice for UK gamers" over the coming years.
The watchdog also said Microsoft had failed to effectively address concerns outlined in its provisional findings in February, mainly relating to the rapidly-growing cloud gaming market.
Also playing into the dispute was Call of Duty and worries from Microsoft's big rival, Sony, that the mega-franchise may no longer be made available to PlayStation users.
As a result, Microsoft set out a host of "behavioural" remedies setting out which games it must offer and the platforms on which they must be offered over the next 10 years.
But the CMA said the proposal still contained "a number of significant shortcomings" relating to cloud gaming, which largely boiled down to Microsoft having too much perceived power in the market.
Meanwhile, the European Commission had expressed similar concerns, but ultimately approved the deal in May after accepting the remedies from Microsoft in relation to cloud gaming and licensing agreements.
It said any issues had been "fully addressed" by Microsoft's remedies, representing a "significant improvement for cloud game streaming compared to the current situation".
Speaking in May, Margrethe Vestager, EVP in charge of competition policy at the European Commission, added: "Video games attract billions of users all over the world. In such a fast-growing and dynamic industry, it is crucial to protect competition and innovation.
"Our decision represents an important step in this direction, by bringing Activision's popular games to many more devices and consumers than before thanks to cloud game streaming."
Microsoft, Activision set to hold talks with CMA
As the US court case concluded, Smith revealed Microsoft's attention would be turning back to the jurisdiction it is yet to crack: the UK.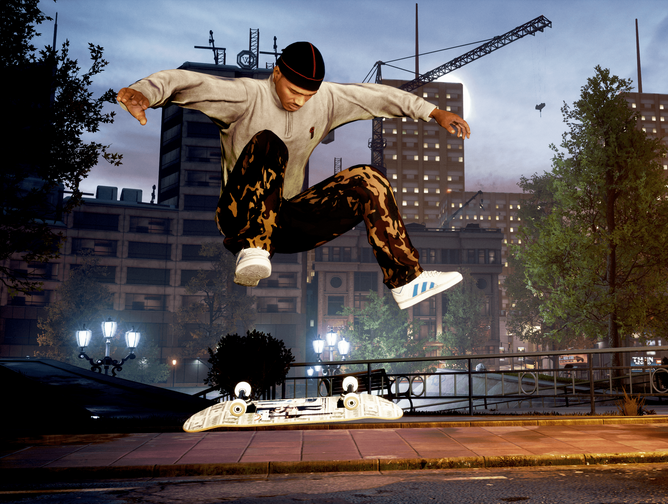 Activision Blizzard makes games including Tony Hawk's Pro Skater 1 and 2. Picture: Activision Blizzard
The company previously emphasised its intention to appeal the CMA's decision, a process which would have taken several months. It has also been reported in some media outlets that Microsoft would consider pulling Activision-Blizzard out of the UK market in an attempt to force through the takeover.
However, Smith said on Tuesday that Microsoft would be pausing its appeal in the UK and working alongside the CMA to reach some form of resolution.
"While we ultimately disagree with the CMA's concerns," he added, "we are considering how the transaction might be modified in order to address those concerns in a way that is acceptable to the CMA.
"In order to prioritise work on these proposals, Microsoft and Activision have agreed with the CMA that a stay of the litigation in the UK would be in the public interest and the parties have made a joint submission to the Competition Appeal Tribunal to this effect."
The CMA has itself indicated it would be willing to reconsider the multi-billion-dollar merger if the terms are restructured.
"Whilst merging parties don't have the opportunity to put forward new remedies once a final report has been issued, they can choose to restructure a deal, which can lead to a new merger investigation," the CMA said in a statement.
"Microsoft and Activision have indicated they are considering how the transaction might be modified, and the CMA is prepared to engage with them on this basis."