Walmart tops the Fortune 500 list with US$611.3bn revenue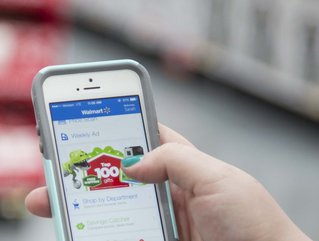 Walmart shopping app
Walmart tops the Fortune 500 list for the 11th year in a row seeing a 6.7% increase in revenue to US$611.3bn for the 2022 fiscal year, followed by Amazon
Another year, another Fortune 500 list, and for the first time in 69 years, over 10% of the companies (52) on the list are led by female CEOs. In total two-thirds of the US GDP - with US$18tn in revenues - is represented by those on the Fortune 500 list.
Walmart tops the Fortune 500 list
For the 11th year in a row, Walmart tops the list with a 6.7% increase (US$38bn) in its revenue (US$611.3bn) for the 2022 fiscal year.
From humble beginnings to redefining retail, Walmart was founded in 1962 by Sam Walton. With his visionary leadership, Walmart for more than 60 years has been dedicated to making a difference in the lives of its customers. Today, the company helps communities save money and live better all over the world.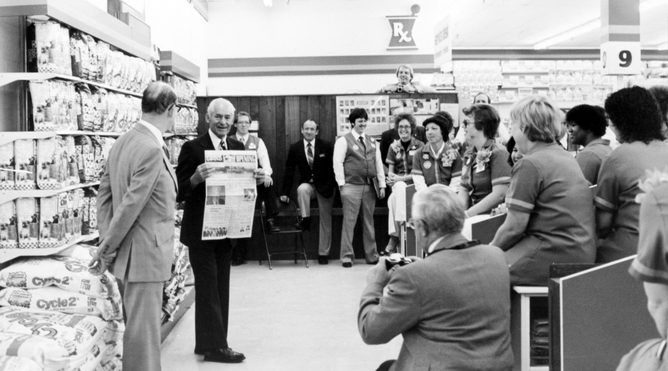 Sam Walton, Founder of Walmart
​​​​​​​Key milestones for the retailer:
1970s - Walmart becomes a publicly traded company; lists on the New York Stock Exchange; opens first pharmacy; and establishes the Walmart Foundation.
1980s - Fast than any other company at the time, Walmart reaches US$1bn in sales; the first Sam's Club opens; Walton Family Foundation is established; and opens its first supercentre.
1990s - Walmart goes global opening a Sam's Club in Mexico City; Walmart celebrates first US$1bn sales week; expands into Canada; opens store in China; celebrates first US$100bn sales year; enters UK with ASDA acquisition.
2000s - Walmart.com is founded; 2002 Walmart tops the Fortune 500 for the first time; Walmart enters Japan; and exceeds US$400bn in annial sales.
2010s - Walmart enters India; Walmart commits US$2bn to help end hunger in the US; expands into South Africa; Walmart celebrates 50 years; Walmart opens its Culinary & Innovation Center; launches Walmart Pay; and focuses on sustainability and its commitment to become the most trusted retailer by 2025.
2020s - Walmart responds to COVID-19 by turning carparks into test entres and sourcing PPE; launches Walmart+; investments in drone delivery; launches Walmart Luminate; and celebrates 60 years.
What is Walmart up to today?
It is no secret that retail is a challenging market to be in. From supply chain disruption; fluctuating demands; and sourcing challenges to customer satisfaction; maintaining customer loyalty; data security; and staying relevant, retailers certainly have their hands full.
To navigate these murky waters, Walmart has been diversifying its services over the years, into advertising, healthcare, and data.
Walmart connect - 2005
In 2005, Walmart launched Walmart Connect to 'take retail media to the next level'. The subsidiary boasts its ability to correlate online and in-store activity at scale like no other, offering a closed-loop system to provide a holistic view of Walmart customer behaviours to create accountable and measurable results.
"As technology & customer preferences evolve, Walmart is not only keeping up, but blazing the way. Over the last few years, we've focused obsessively on putting our reach & scale to work for your business."
Walmart Health - 2019
Established in 2019, Walmart expanded into the healthcare industry with Walmart Health. Offering affordable and transparent pricing (with or without insurance); the highest level of care; and a variety of services, Walmart is dedicated to uncomplicating access to healthcare.
Currently, Walmart Health offers medical, dental, and behavioural health services, as well as virtual urgent care 24/7 for UnitedHealthcare members.
Walmart Health and UnitedHealth Group formed an initial 10-year collaboration towards the end of 2022 that began at the start of 2023. The two aim to bring together their collective expertise to serve millions of people with high-quality, affordable health services that improve health outcomes and improve the patient experience.
"We're on a journey to transform health care, connecting more people to the right care at the right time — at a cost that makes sense. This collaboration puts the patient at the center of health care by leveraging the strength and complementary skill sets of our two companies to accelerate access to quality care," said Doug McMillon, chief executive officer of Walmart.
"UnitedHealth Group and Walmart share a deep commitment to high-quality and affordable primary care-led services that address all of a patient's health needs in ways that are convenient for them and improve health outcomes," said Andrew Witty, chief executive officer of UnitedHealth Group.
Walmart Luminate - 2021
Founded in 2021, Walmart Luminate is the retailer's latest subsidiary to help those in the industry to navigate changing customer expectations - a task that takes constant adaption and innovation.
Harnessing the power of data science, Walmart Luminate gives brands access to rich, customer insights to drive smarter and faster decision-making in order to better serve their customers. Walmart Luminate offers insights into shopper behaviour, channel performance, and customer perception.
"Exceed your customer's expectation. If you do, they'll come back over and over. Give them what they want - and a little bit more," - Sam Walton