The legacy of Walmart International CEO Judith McKenna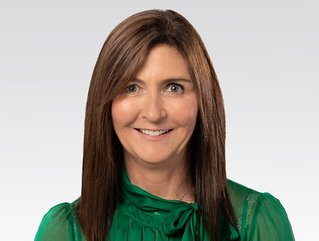 Judith McKenna, the outgoing CEO of Walmart International. Picture: Walmart
Since 2018, Judith McKenna has been responsible for all aspects of Walmart's footprint outside the US, leading 550,000 employees across 23 countries
Walmart is bidding farewell to one of its senior leaders following the announcement that Judith McKenna, President and CEO of Walmart International, is set to retire.
Since 2018, she has been responsible for all aspects of Walmart's footprint outside the US, leading a team of 550,000 employees across 23 countries.
She will remain with the business until the end of January next year, but officially steps down from her leadership role on 11 September.
Paying tribute to McKenna, the organisation's President and CEO Doug McMillon said she had "made the world a better place" through her work.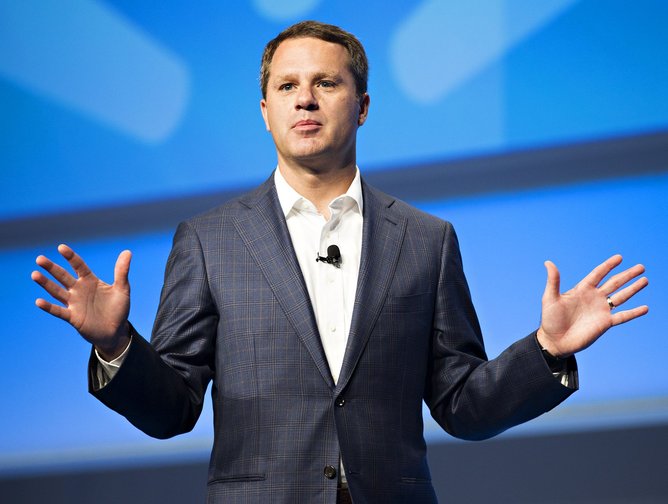 Doug McMillon, CEO of Walmart. Picture: Walmart
"Judith's leadership has positively impacted countless lives by creating opportunity and showing us how to lead with purpose," added McMillon. "Her deep care for our associates around the globe and her passion for developing people has made a difference."
McKenna will be replaced by Kathryn McLay, who currently serves as CEO of Walmart subsidiary, Sam's Club.
Impressing in the finance function
Hailing from the UK, McKenna graduated with a law degree from the University of Hull in northeastern England. She subsequently qualified as a chartered accountant with consulting heavyweight KPMG, before serving in financial roles at Allied Domecq and what was then called Carlsberg Tetley.
In 1996, McKenna made the decision to join British supermarket chain Asda and, technically, never left. Three years later Asda was acquired by Walmart in a huge US$8.55 billion deal which saw the American heavyweight fend off competition from fellow retailer, Kingfisher.
So impressed were the Asda and Walmart hierarchy that, in 2002, McKenna was promoted to become the former's CFO, a role she stayed in for nine years.
McMillon has said he was "struck by her combination of intelligence and heart" when they first met, and McKenna soon found herself being promoted to take the reins as COO.
From Asda to Walmart
In 2013, McKenna made her first move into the main Walmart division of the organisation and, in doing so, relocated to the US to work from head office in Bentonville, Arkansas. Initially, she led strategy, real estate, M&A and other areas for the international segment.
Another significant promotion came in 2015, when McKenna was made COO and EVP at Walmart US. In the ensuing years she led the continued rollout of online grocery shopping across the country by leveraging best practices from her time in the UK, which McMillon calls a "foundational moment" that helped the company achieve the omnichannel position it has today.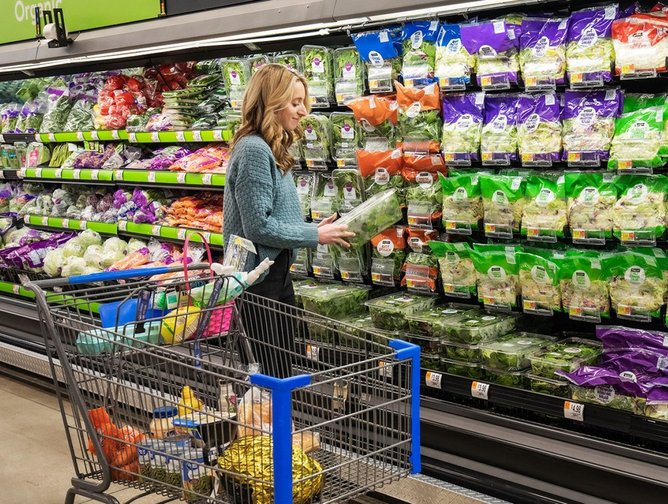 Walmart remains one of the biggest companies in the world. Picture: Walmart
"Judith prioritised our store associates," he adds. "She listened carefully and acted quickly to make investments in compensation, launch Walmart Academies, introduce new technology for our store managers and make other changes that strengthened the core of the business.
"Judith put the phrase 'our people make the difference' back onto our store associate badges to remind everyone how essential they are to our success."
Since stepping up five-and-a-half years ago, McKenna and her team have reshaped and led a multi-year transformation at Walmart International, resulting in improved growth and stronger financial results.
"More importantly," McMillon continues, "Judith's leadership has positively impacted countless lives by creating opportunity and showing us how to lead with purpose. Her deep care for our associates around the globe and her passion for developing people has made a difference."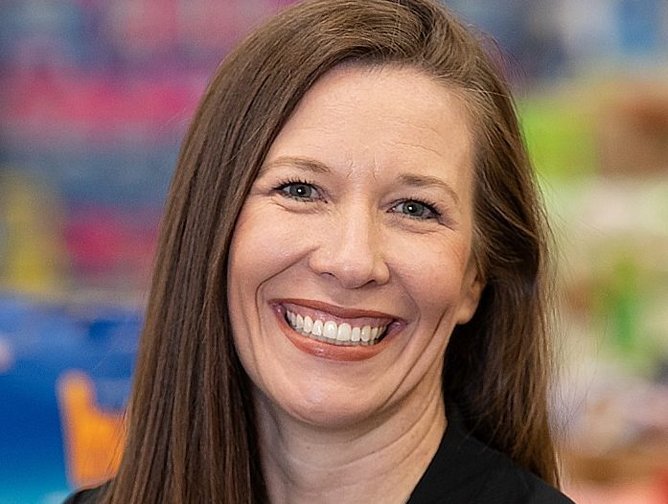 Kathryn McLay is the CEO of Sam's Club
Who is Kathryn McLay?
McKenna's replacement, Kathryn McLay, first joined the Walmart Organisation back in 2015 to become VP for Strategy. Following a stint in the supply chain division of the business, she spent a year leading the growth of the company's more targeted store, Walmart Neighborhood Market.
Since late-2019, McLay has been President and CEO of Sam's Club, where she and her team delivered 12 consecutive quarters of double-digit sales growth.
Over the past four years, she has prioritised instilling a member-centric culture, the improvement of merchandise quality and an expansion of omnichannel capabilities.
McLay moved from Australia to the US to join Walmart after spending the early part of her career with Woolworths and Qantas.
******
For more business insights, check out the latest edition of Business Chief Middle East & Africa and be sure to follow us on LinkedIn and Twitter.
You may also be interested in the Business Chief EMEA website.
Please also check out our upcoming event – Sustainability LIVE in London on September 6-7, 2023.
BizClik is a global provider of B2B digital media platforms that cover executive communities for CEOs, CFOs and CMOs, as well as leaders in Sustainability, Procurement & Supply Chain, Technology & AI, Cyber, FinTech & InsurTech. We also cover industries including Manufacturing, Mining, Energy, EV, Construction, Healthcare and Food & Drink.
BizClik, based in London, Dubai and New York, offers services such as content creation, advertising and sponsorship solutions, webinars and events.