Amazon announces 31% increase in 2018 sales, up to $232.9bn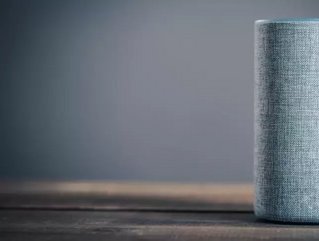 Amazon announced this week its fourth quarter and full year earnings for 2018, as well as its company highlights in the fields of philanthropy and community support. Thanks largely to rising sales of the company's smart speaker technology, Amazon's fourth quarter earnings rose by 20% year-on-year to US$72.4bn, and the company's full year sales for 2018 rose by 31% in comparison to 2017 to $232.9bn.
Commenting on the success of Amazon's heavy investment in its Alexa smart speaker technology, Amazon CEO Jeff Bezos said "Alexa was very busy during her holiday season. Echo Dot was the best-selling item across all products on Amazon globally, and customers purchased millions more devices from the Echo family compared to last year. The number of research scientists working on Alexa has more than doubled in the past year, and the results of the team's hard work are clear. In 2018, we improved Alexa's ability to understand requests and answer questions by more than 20% through advances in machine learning, we added billions of facts making Alexa more knowledgeable than ever, developers doubled the number of Alexa skills to over 80,000, and customers spoke to Alexa tens of billions more times in 2018 compared to 2017. We're energized by and grateful for the response, and you can count on us to keep working hard to bring even more invention to customers."
SEE ALSO: 
Amazon's other highlights from 2018 include:
Amazon's $15 hourly minimum wage went into effect in the U.S. and the U.K. on November 1st for all full-time, part-time, temporary (including those hired by agencies), and seasonal employees. The new Amazon minimum wage benefits more than 250,000 employees in the U.S. and 17,000 employees in the U.K., as well as over 200,000 seasonal employees who were hired this holiday. Following the announcement to increase the minimum wage to $15, Amazon received a company record of approximately 850,000 work applications for hourly positions in the U.S. in October 2018, more than double the previous record for the most applications received in a month.

Amazon announced plans to install solar panels on its fulfillment centers across the U.K., with an installed capacity of 20 megawatts – enough clean energy to power over 4,500 U.K. homes. Currently, Amazon hosts solar panels on 43 fulfillment centers worldwide.

For the second year in a row, Amazon was ranked the company Americans love most on Morning Consult's Brands that Defined 2018, and it was named America's Most JUST Company in Retail on JUST Capital's Just 100 list. The Just 100 award recognizes companies for the areas that matter most to customers, including jobs created, treatment of workers and customers, environmental and community engagement efforts, and more.