After boom of Covid years, what do Zoom's 2022 results mean?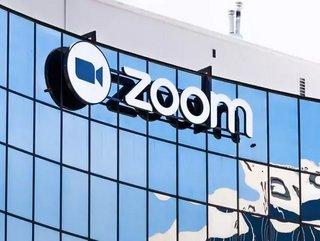 Zoom's headquarters in Silicon Valley. Picture: Zoom
Zoom grew considerably during the Covid-dominated years of 2020 and 2021, as millions switched to remote working and stayed in touch with loved ones
Zoom was, without doubt, one of several big-name companies to benefit from the pandemic and the restrictions imposed across the globe as a result.
Millions of us downloaded the video communication technology in a desperate bid to stay in touch with family and friends, while businesses enlisted its capabilities as their employees adjusted to remote working.
Anyone hunting for proof of Zoom's skyrocketing growth during the Covid-dominated years of 2020 and 2021 need look no further than the numbers.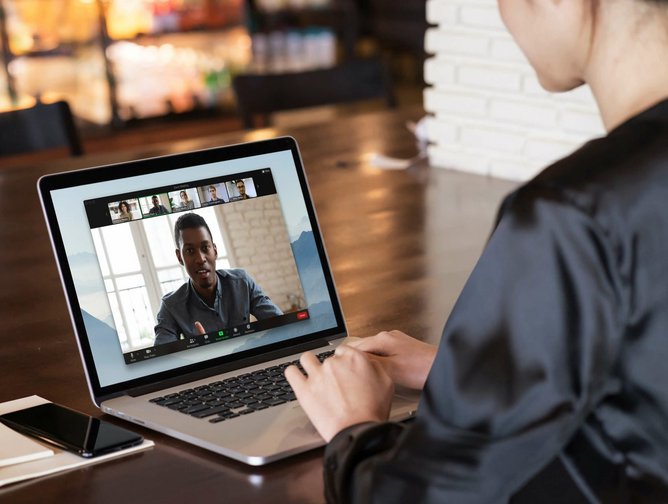 Millions more people began using Zoom during the pandemic. Picture: Zoom
Zoom Video Communications' annual revenue for 2020 was US$623 million, an increase of 88.4% on 2019. In 2021, revenue stood at US$2.65 billion, representing a massive 325.8% increase.
Now, the Silicon Valley-based firm has published its results for Q4 and 2022 as a whole – and they wound up being better than expected.
Shares in Zoom up – but growth to slow again
Zoom revealed Monday (27 February) that its revenue for Q4, which ended 31 January, had reached US$1.12bn, up 4% year on year.
For the full fiscal year, revenue was US$4.39bn.
Enterprise revenue was US$636.1m in the fourth quarter and US$2.41bn for the year – year-on-year increases of 18% and 24% respectively. Earnings came in at US$1.22 per share
While Zoom's revenue for 2022 pales in comparison to the huge growth seen in 2020 and 2021, the results were better then expected and shares were up 8% in extended trading on Monday.
Analysts had anticipated Q4 revenue of US$1.1bn and earnings of 81 cents per share.
Meanwhile, the company suffered a net loss of US$104.1m during the fourth quarter, compared to net income of US$490.5m a year prior.
The loss, Zoom said, can be put down to stock-based compensation costs relating to changes to its supplemental equity grant programme.
It's fair to say a significant slowdown was expected for Zoom and other video communication platforms as the post-pandemic months rolled on.
A number of business customers have reduced their uptake of the company's product or scoured the market for cheaper alternatives as they look to cut costs.
What's more, the forecast is that growth will continue to decelerate this year.
Total revenue for the first quarter of the 2024 fiscal year is expected to stand between US$1.08bn and US$1.085bn. For the full fiscal year, revenue is expected at US$4.435bn to US$4.455bn.
Zoom results published against backdrop of job cuts
Earlier this month, Zoom announced it would be laying off 1,300 employees – almost 15% of its total workforce.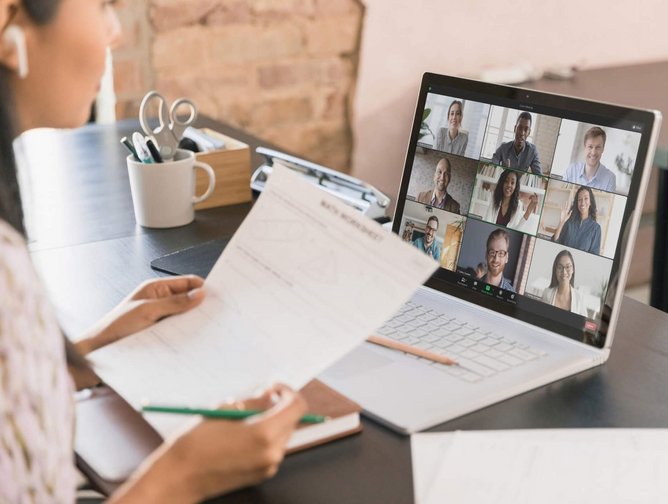 Zoom is used by millions of remote workers. Picture: Zoom
It was not the first big tech company to do so, and will not be the last.
Writing in a blog post at the time of the announcement, Eric Yuan, CEO of the company, called the decision "tough but necessary" given the current economic climate.
He added: "As the world transitions to life post-pandemic, we are seeing that people and businesses continue to rely on Zoom.
"But the uncertainty of the global economy, and its effect on our customers, means we need to take a hard – yet important – look inward to reset ourselves so we can weather the economic environment, deliver for our customers and achieve Zoom's long-term vision."
Yuan said the cuts would impact all areas of the business.
He also revealed his own salary for the coming year would be reduced by 98% and that he would not receive a corporate bonus.
Alphabet, Amazon and Twitter are among other tech heavyweights to have announced sweeping job cuts over the past 12 months in the face of global economic uncertainty.