CrowdStrike, EY take on ransomware with cyber partnership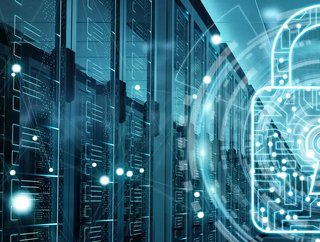 To help businesses globally protect themselves against ransomware, consultancy firm EY has partnered with cyber security platform CrowdStrike Falcon
As ransomware attacks continue to gain both momentum and sophistication, EY is stepping up its cybersecurity readiness and resilience by furthering its partnership with CrowdStrike, a leader in cloud-delivered endpoint protection and workload protection, announcing CrowdStrike as its preferred cybersecurity technology platform.
A global cybersecurity leader, CrowdStrike is redefining security for the cloud era with an endpoint and workload protection platform build from the ground up to stop breaches.
Already existing partners, this expansion of the alliance will integrate cybersecurity operations and risk management to help enterprises worldwide up their security posture and bolster their business resilience.
The strengthened partnership will deliver services to even more global locations, including Australia, Belgium, Brazil, Canada and Italy, and will include new offerings, such as Ransomware Readiness and Resilience, Incident Response (IR), Recovery and Remediation, and the acceleration of Zero Trust capabilities.
"The threat of cybersecurity attacks remains top of mind for EY clients and the expanded global alliance with CrowdStrike will be invaluable as they continue navigating increasing cyber threats," says Dave Burg, EY Americas cybersecurity leader.
Ransomware attacks on the rise
One of the key areas of focus for the partnership is the new offer of Ransomware Readiness and Resilience Solution in the fight against ransomware attacks, where cybercriminals hold your computer data or network hostage until a ransom is paid.
Ransomware attacks are a serious and growing threat for businesses, both in scale and severity, and isn't just about fraud and theft of money or data, but also the loss of key services for business with such attacks taking advantage of security gaps at multiple levels and affect everything from small businesses up to global organisations.
In fact, the FBI has reported that the number of complaints about cyberattacks to its Cyber Division is up as many as 4,000 a day since the start of the pandemic, a 400% increase, while ransomware attacks are up 800%.
"We continue to hear from our customers that dangerous cyber actors threaten the livelihood of their business operations," says Shawn Henry, CrowdStrike chief security officer. "CrowdStrike and EY have teamed up to offer our joint customers market-leading technology paired with leading transformational consulting services to aid organizations and positively impact their business objectives through the prioritization of cybersecurity."
The Ransomware Readiness and Resilience solution combines EY Next-Generation Security Operations and Response (NGSO&R) services with the CrowdStrike Falcon platform, whose single lightweight-agent architecture leverages cloud-scale AI and offers real-time protection and visibility across the enterprise, preventing attacks on endpoints and workloads on or off the network.
This solution, designed to "address growing concerns regarding ransomware and how to manage a potential incident", says Burg, provides industry-leading protection and detection capabilities with cyber threat intelligence and 24/7 threat hunting to offer a leading solution in the fight against ransomware attacks. So, how does it work? It offers immediate, real-time visibility into an enterprise's environment, identifying and eliminating potential compromises and curtailing silent failure.
Recovery, remediation, zero trust adoption
A further new solution courtesy of the partnership is offering customers a broad approach to respond quickly and precisely in the wake of an incident. Incident Response, Recovery and Remediation helps customers rapidly contain an attack and recover from a breach with speed and surgical precision, using the threat intelligence and real-time response capabilities of CrowdStrike's technology and services along with EY's proactive and reactive incident response plans.
And EY and CrowdStrike have integrated the acceleration of Zero Trust adoption, leveraging CrowdStrike Falcon's Zero Trust solutions to process trillions of events in real-time and continuously validate the access of resources for all users, devices and applications, regardless of the location.