Five Minutes With: Bill Burns, CEO of Zebra Technologies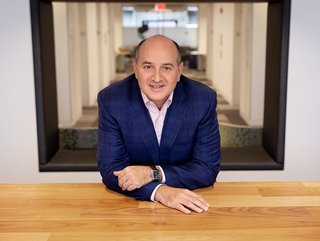 Bill Burns, CEO of Zebra Technologies
Business Chief catches up with Bill Burns, CEO of Zebra Technologies, to discuss innovation, opportunity and the how Zebra empowers businesses to thrive
Bill Burns, the new CEO of Zebra Technologies, can boast more than 30 years worth of experience in the technology sector.
Among a host of other senior roles, Bill served as chief executive of publicly-traded company, Spirent Communications, where he helped build a strong culture, grew revenue, increased profitability and drove market share gains through thought leadership, innovation and teamwork.
After spending a year with Silicon Valley start-up, Embrane, Bill joined Zebra as SVP of Enterprise Visibility and Mobility where he leveraged knowledge to support the company's expansion into new markets.
Then, as Chief Product and Solutions Officer, he helped extend Zebra's market share leadership across its core businesses, while strengthening strategic relationships with customers and partners – delivered on a vision of Enterprise Asset Intelligence.
Here, Business Chief catches up with Bill to discuss innovation, opportunity and the how Zebra empowers businesses to thrive.
What first drew you to Zebra Technologies back in 2015?
I saw the tremendous opportunity Zebra had, and I wanted to join the company to contribute to its growth. Zebra made a bold move in acquiring the Motorola Solutions Enterprise Business in 2014, and the company needed someone with experience to help lead the newly-acquired team. I had previously worked with our most recent CEO, Anders Gustafsson, who is now our Executive Chairman, so I knew I would be joining a high-performing and collaborative team.
How excited are you to be starting out on a new adventure as CEO of Zebra?
I am excited about the future and the opportunities to continue to support our customers as they digitise and automate their environments. The need to digitise operations remains a strategic focus for our customers globally. Now more than ever, our customers need our solutions to improve workflows across their broader supply chains. I have had an amazing experience so far, and I look forward to driving Zebra's continued growth as well as further advancing our strategic vision.
As CEO, what can you bring to Zebra Technologies?
It is a privilege to be named only the third CEO in the company's 50+ year history. We are the global leader across all our core markets including mobile computing, printing and scanning. Over the years, we have grown our capabilities and entered new markets, both organically and through acquisitions. Throughout my career and during my time with Zebra, I have maintained a strong focus on innovation along with culture and talent. I have played a key role in bringing our Enterprise Asset Intelligence vision to life and further building strategic relationships with our customers and partners. Together with our talented team members across the globe, I am confident we will deliver on our strategic objectives with the same passion and commitment that has driven our success for more than 50 years.
Having built up more than 30 years of experience in technology, can you pinpoint some of the biggest changes you have witnessed?
Over the past three decades, the biggest changes have come in two areas. The first is how the expectations and requirements of customers have evolved, and the second is how technology has delivered tangible business benefits that have changed the way business is done. Consumers want goods faster than ever before which is driving what is now known as the on-demand economy. Now more than ever, it is critical for businesses to digitise and automate their environments with technology that empowers their frontline workforce with real-time visibility.
Zebra has a vision of 'Enterprise Asset Intelligence'. What does that mean in practice?
Zebra empowers organisations to thrive in the on-demand economy through our vision of Enterprise Asset Intelligence, which is all about making every frontline worker and asset at the edge of the enterprise visible, connected and fully optimised. Through this vision, we ultimately transform the physical to digital so organisations can sense what's happening in their operations, analyse that data to deliver insights, and act on those insights to make smarter decisions that result in better outcomes.
What goals do you have for Zebra over the next five years?
As CEO of Zebra, I'm focused on three key areas: customers and partners, growth and execution, and talent and culture. First is listening to our customers and partners which is the centre of everything we do at Zebra. With an ecosystem of more than 10,000 partners across more than 100 countries, Zebra serves customers of all sizes – including 86% of the Fortune 500.
Second is continuing to drive growth in the key markets we serve including retail/ecommerce, manufacturing, transportation and logistics, warehousing, healthcare, and the public sector.
Third is talent and culture: the best way to serve our customers is by attracting, developing and retaining the best talent around the world. Our people deliver on our customer promise and further advance Zebra as a great place to work.
What three qualities should every good CEO have?
Three qualities every good CEO should have include a keen interest in focusing on customers and their most critical needs, a deep understanding of the business landscape and market dynamics, and an innate curiosity to track the advancement of technology to drive innovation.
What's the best piece of advice you've ever received?
One of the best pieces of advice I've received is to listen to customers first to understand what their most important problems are that you can help solve.