9 CEOs warning of an economic recession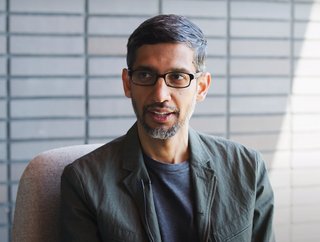 As CEO confidence dips to its lowest level since the start of the pandemic, a chorus of leading US execs warn of an economic recession – here's why
Fears of a recession are growing among Chief Executives, while some business leaders believe it's already arrived.
According to a new a survey from The Conference Board, the majority of CEOs (60%) believe their geographic region will enter a recession by the end of 2023, while 15% say that they believe their region has already entered recession.
This comes as inflation in the US hits a 40-year record high amid surging energy prices, supply chain challenges, and record-low U.S. consumer sentiment.
CEO confidence has declined sharply in the last quarter, as business leaders deal with The Conference Board Measure of CEO Confidence dropping from 57 in the first quarter of 2022 to 42 in the second.
And while President Joe Biden's administration continues to downplay the possibility of a recession in the U.S., there remains an increasingly pessimistic outlook among business leaders.
Chief Executives of some of the world's biggest companies across tech and finance, from Tesla's Elon Musk to Wells Fargo's Charles Scharf, and even Google's Sundar Pichai, have made their feelings clear on what they think the economic future holds – though it might not be as bad as you think.
Here, nine US CEOs offer their predictions on a possible recession.
1 Charles Scharf
CEO, Wells Fargo
One of the first out of the doom-and-gloom blocks, in mid-May, during a Wall Street Journal live event, banking executive Charles Scharf said that it was going to "hard to avoid some kind of recession", but that he didn't believe it would be too serious. "The fact that everyone is so strong into this should hopefully provide a cushion such that whatever recession there is, if there is one, is short and not all that deep."
2 Jamie Dimon
CEO, JP Morgan Chase
Just a few weeks later, at the end of May, JP Morgan's head honcho Jamie Dimon said he was preparing for economic turmoil and warned of a "hurricane is right out there down the road coming our way". During a financial conference in New York, he told a roomful of analysts and investors that JPMorgan was bracing itself for the coming storm, with plans to be "very conservative with our balance sheet", and that they should do the same.
3 Evan Spiegel
CEO, Snap
In May too, Evan Spiegel, the chief executive of social media platform Snap warned of a recession, saying that since last April, "the macroeconomic environment has deteriorated further and faster than anticipated" forcing the company to slash its second quarter forecast. In a memo to employees, Spiegel said the "challenging macroeconomic environment", including rising inflation and interest rates, supply chain shortages, labour disruptions and the impact of the war in Ukraine, would hinder its revenue earnings, and slow its pace of hiring.
4 Elon Musk
CEO, Tesla, Space X
In June, the world's richest man, Elon Musk, warned that a US recession was "more likely than not" to come soon. During an interview via video at the Qatar Economic Forum, he said that a "recession was inevitable at some point" and that it would probably come in the short term. His words of warning were echoed at a subsequent event, hosted by Bloomberg, in which he said Tesla was reducing its salaried workforce by around 10% over the next three months, or so. He doesn't necessarily think it's a bad thing though, announcing on Twitter that it's "actually a good thing" because "it has been raining money on fools for too long".
5 Jane Fraser
CEO, Citigroup
In June too, Jane Fraser, head of the third largest and most globally focused US bank, shared her views on the global economy at the investor conference in NYC, saying that there were 3Rs affecting the economy on a global scale – rates, Russia and recession. She warned that a recession in Europe was more likely than in the US, but that even in the US, it will not be easy to avoid. "It's certainly not our base case that it will be, but it's not easy to avoid either," she said.
6 David Soloman
CEO, Goldman Sachs
As the boss of one of the world's leading banks, David Solomon has a clear view of the global economy and recently declared publicly that a recession was on the cards. "I think the chance of a recession sometime in the next 24 months is high," he said in response to inflation hitting another four-decade high in June. "We see inflation deeply entrenched in the economy, and what's unusual about this particular period is that both demand and supply are being affected by exogenous events, namely the pandemic and the war on Ukraine," Solomon said during Goldman's Q2 earnings call with investors.
7 James Gorman
CEO, Morgan Stanley
Not quite as pessimistic as the others, Morgan Stanley chief James Gorman said in June that while a recession is possible, probably "50-50 odds now", he thought it "unlikely" that the US would spiral into a "deep or long recession". His faith is with the Federal Reserve who he says will get hold of inflation.
8 Sundar Pichai
CEO, Google
While Google's CEO hasn't actually used the 'recession' word, he did send out worrying warning signs about the economy and a possible recession this week. In an internal memo to employees, he said the tech giant would be taking a more cautious approach as the threat of economic downfall increases. "The uncertain global economic outlook has been top of mind," Pichai said, adding that like all companies, Google is not "immune to economic headwinds". He then said that the company would be slowing the pace of hiring for the rest of the year, and for the balance of 2022 and 2023, would focus hiring on "engineering, technical and other critical roles".
9 Ron O'Hanley
CEO State Street Corp
In mid-July, Ron O'Hanley told Bloomberg that he feels the likelihood is there will be a recession, as in two consecutive quarters of negative growth, late 2022 and early 2023. He pointed to inventories build-up in the face of weakening demand and said there was "a lot of reason to believe that a good old-fashioned supply-demand recession is in our future".