9 companies taking a stance on political or social issues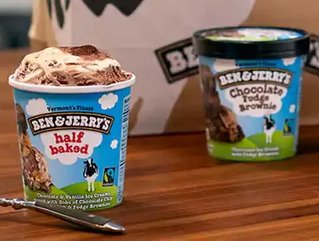 Corporate activism is growing as consumers, employees and investors put pressure on companies speak out on key issues – we highlight 9 that have done so
Taking a political or moral stance as a business is nothing new. Companies like Patagonia and Ben & Jerry's have long been known (and supported) for their corporate activism.
But in recent years, an increasing number of companies have engaged in corporate activism, raising their voices, funds, and campaigns on everything from voting rights to gun violence, LGBTQ equality to abortion access.
This comes amid increasing pressure by employees, consumers, and investors, for companies to take a stance on hot-button social, political, moral, and cultural issues.
Social movements like #MeToo and #BLM put corporations under pressure to have a voice on the issue, and the more recent Russian invasion of Ukraine has shown how staying silent may no longer be an option.
According to Sprout Social research, two-thirds (66%) of individuals surveyed feel that it's important for brands to take a public stance on leading social and political issues like immigration, human rights and race relations.
Consumers are keen to know where the companies they buy from stand on issues, and employees expect the firms they work for to speak out.
A recent Edelman Trust Barometer of 36,000 people in 28 countries found that the majority (nearly two-thirds) of employees feel companies should take a public stand on issues, and that businesses are 4X more likely to gain consumer trust by taking on social issues. This is particularly the case for younger employees and consumers.
Some companies are reluctant to engage with political or social issues, however, particularly on potentially polarising issues like abortion, as doing so could result in a backlash regardless of the side the company takes.
Not surprising given more research from Edelman, which suggests more than half (57%) of consumers buy or boycott a brand based on social or political stance alone.
Companies also run the risk of consumer backlash if they take a stance that is inauthentic and irrelevant to who they are and what they represent.
Here, we list 9 companies that have taken significant political, social or moral stances on key issue in the last few years and outline the reaction it generated.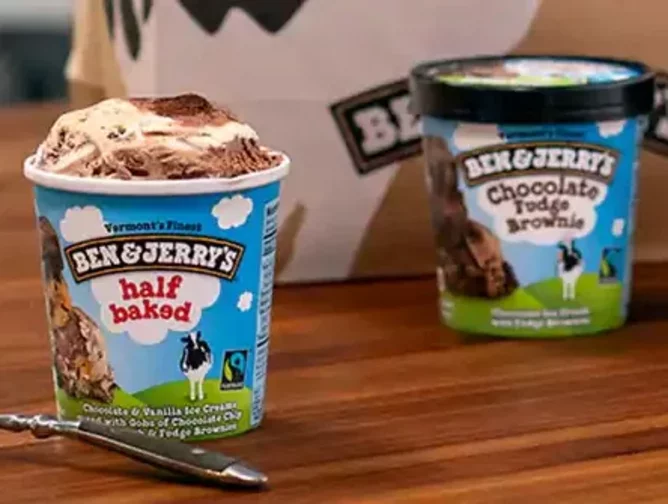 1 Ben & Jerry's (Unilever)
America's favourite ice-cream brand is known for its commitment to peace and love, as well as its unapologetic political activism which has been core to the brand's values and activities since the company's inception in the late 70s. The brand, which is now a fully owned subsidiary of Unilever but with an independent board to oversee its social mission, takes a stance on everything from sustainable food solutions to the refugee crisis to racial inequality. Ben & Jerry's made a move last year to stop selling ice-cream in Israeli settlements, saying sales in "Occupied Palestinian Territory" were "inconsistent with our values". But parent company Unilever reversed the decision to halt sales and agreed to transfer its Israeli business to the local licensee. And while Ben & Jerry's tried to stop the deal going through, a US judge denied its request.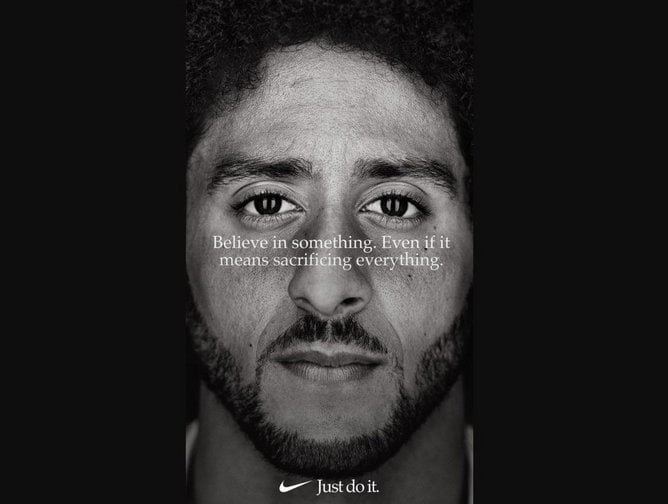 2 Nike
One of the most heard-about (and controversial) political and social stances in recent years was adopted by Nike, whose 2018 Just Do It campaign featured American civil rights activist and former football quarterback Colin Kapaernick, who had previously faced a backlash for kneeling during the national anthem at the start of NFL games in protest of police brutality and racial inequality. While Nike initially lost 3% in its share price, this quickly bounced back to outperform the S&P 500 and the sports brand's online sales jumped 31% in the four days following the campaign's launch. The brand subsequently launched an anti-racism campaign, in May 2020, and has made significant commitments to funding for Black community initiatives.
3 Disney
Earlier this year, Disney CEO Bob Chapek spoke out against Florida's so-called 'Don't Say Gay' bill, which is now law, and which prohibits public school teachers from providing instruction on sexual orientation or gender identity for some of the youngest students. The entertainment giant, which is the state of Florida's largest private employer, faced a backlash from key national voices to its stance taken, and in April, Florida moved to revoke the special tax district around its theme parks.
4 Amazon
Amazon was among various large companies that took a stance on the day of the leaked US Supreme Court's draft decision to overturn the landmark 1973 ruling, Roe v. Wade, giving women the right to abortion in many states. The ecommerce giant announced in a statement that it would provide up US$4,000 to employees to travel for medical treatments they couldn't get within 100 miles of their homes. Microsoft and Starbucks followed suit with offers to cover employee travel costs. This in turn led to a backlash by Florida Senator Marco Rubio who introduced in May a bill that would prevent companies from reimbursing travel expenses for such purpose.

5 Airbnb
In 2017, just over a week after former President Trump signed an order to temporarily close America's borders to refugees, Airbnb aired an ad during the Super Bowl in direct response to the decision. Titled 'We Accept', the ad displayed a montage of people of different nationalities along with the words, "We believe no matter who you are, where you're from, who you love or who you worship, we all belong. The world is more beautiful the more you accept."
6 Citigroup
In 2018, Citigroup took a stance on a political issue that the bank knew would "invite passion on both sides" – against the escalating acts of gun violence in the nation. In a blog, the bank argued that the country needed to "adopt common-sense measures that would help prevent firearms from getting into the wrong hands" and announced the instituting of a new U.S. Commercial Firearms Policy. Among other conditions, the policy requires new retail sector clients or partners to adhere to a list of best practices including not selling firearms to someone who hasn't passed a background check and restricting sales for individuals under 21 years of age.
7 Patagonia
Like Ben & Jerry's, outdoor clothing company Patagonia has social and political activism sewn into its brand purpose. In 2017, the company sued the Trump administration and in 2018, endorsed two political candidates in the midterms. And in late 2020, in a move directed at ousting former President Donald Trump and his administration, the outdoorsy brand added tags with hidden messages to some of its collections – which read "Vote the A-holes out". The company said the tags were to challenge the anti-environmental actions that were being taken in office.
8 Lyft Inc
Taking a stance on Trump's travel ban on refugees, in 2018, Lyft pledged to donate US$1m to the American Civil Liberties Union over four years, and further released a statement saying that the ride-hailing company "stands firmly against these actions, and will not be silent on issues that threaten the values of our community." Then in 2020, in the wake of the countless injustices against Black Americans, including George Floyd, amidst marches and rallies for Black lives, the company issued a statement declaring its pledge to support organisations that fight systemic racism and committing US$500,000 in ride credit to national civil rights organisations.
9 Gillette
In 2019, Gillette showcased its backing for the #MeToo movement with this short film campaign titled 'The Best Men Can Be', which features images of violence between boys, sexism in movies and at work with a voice asking, 'Is this the best a man can get?' the campaign went viral with more than 4 million YouTube views in 48 hours.