Chief purpose officer will be the next major C-level role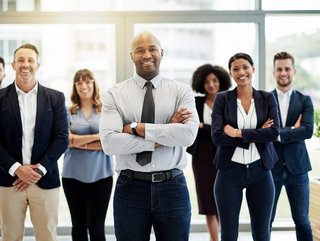 As stakeholders increasingly expect companies to address economic, environmental and social issues, the chief purpose officer continues to rise.
The idea that meaningful purpose helps organisations to stand out, connect and ultimately prosper isn't anything new.
Corporate purpose – defined as an organisation's reason for being and positive impact it delivers for society – has been embraced by some companies for years, decades even. Those companies, such as Unilever and Patagonia, have ultimately prospered.
While research has consistently demonstrated that organisations who think and act beyond the bottom line do better in business. Deloitte research found as early as 2014 that purpose-driven companies witness higher market shares and grow up to three times fasters on average than their competitors (more recent Deloitte research shows that high-purpose brands can double market value four times more quickly).
And yet, it is only more recently, that the imperative for finding and acting on corporate purpose as a business has hit the mainstream.
The pandemic, along with rising consciousness of climate change and diversity issues, has changed the landscape with stakeholders increasingly expecting firms to play a role in addressing economic, environmental and social issues.
"It's employees who are really driving this," says Paul Argenti, a professor at the Tuck School of Business. He's not wrong. Recent Gartner analysis finds that three out of four employees expect their employer to take a view on the societal and political debates of the day. And data from the Edelman Trust Barometer reveals that 80% of people expect their company to act on issues such as vaccine hesitancy, climate change, automation, misinformation and racism.
For businesses, the pressure is on. Corporate purpose has become a strategic imperative, one that businesses must address and act on, and one that is now a priority for the majority of leaders.
According to Deloitte's recent C-suite insights report, corporate purpose tops C-suite priorities, with nearly three-quarters (70%) of leaders saying their role is highly impacted by their company's purpose priorities.
Rise of the chief purpose officer
Not having a single person focused on a company's purpose, however, can mean any purposeful commitments made aren't followed up on or met, says Kwasi Mitchell, Deloitte's chief purpose officer.
And that's where the chief purpose officer can come in. Creating a chief purpose officer position can foster more C-suite collaboration and drive business value while addressing societal challenges, says Deloitte.
Deloitte data shows that nearly half (44%) of businesses now have a dedicated C-suite leader overseeing purpose or sustainability at their company.
Cisco, Hasbro, Deloitte and Intrepid Group are among large organisations with dedicated chief purpose officers, and more and more are following suit. Leading mental wellness brand Calm has just announced its first-ever chief purpose officer – Jay Shetty, the New York Times bestselling author, podcaster and former monk.
And it's a role that's expected to grow as the pressure from inside and outside to do good intensifies.
Brian Kropp, Gartner's Group VP and chief of HR research cites the rise of the chief purpose officer as one of 11 key trends that will shape work in 2022 and beyond.
What does a chief purpose officer do?
The chief purpose officer looks to ensure that purpose is demonstrated throughout an organisation publicly and internally across strategy, branding and culture, and works to embed purpose-driven behaviour and strategy throughout the company.
Deloitte's Mitchell, who has been its chief purpose officer for just over a year, says the role "should be embedded in all parts of the organisation" such as marketing, sales and government relation sons, so they can ensure the firm's day-to-day business is in line with its stated. And they should have teams of people who can work on the bigger issues by collecting internal data on diversity and inclusion or researching philanthropic organisations firms can support.
Purpose officers hold their companies accountable to their mission and the people who work for them. According to Francine Katsoudas, Cisco's chief people, policy & purpose officer, "a purpose officer can bring the company together to be clear around plans, how they communicate and how we hold ourselves accountable to progress."
Here, we highlight three chief purpose officers:
1 Kwasi Mitchell, chief purpose officer, Deloitte
Kwasi Mitchell is responsible for driving a firm-wide strategy around Deloitte's commitments to include diversity, equity and inclusion, sustainability and climate change, and education and workforce development. He is also responsible for engaging employees to live their purpose daily, supporting Deloitte's clients on their purpose journey, forming alliances with key partners to co-create solutions to address systemic societal issues, and driving internal policy and process changes to achieve the company's purpose aspirations. Prior to this role, which Kwasi has had for just over one year, he served as DE&I leader and the pro bono and social impact lead for Deloitte's 50,000-plus person consulting practices.
2 Kathrin Belliveau, EVP & chief people officer, Hasbro
With 24 years under her Hasbro belt, Kathrin Belliveau was named Hasbro's chief purpose officer just over a year ago, as the toy giant unveiled a new Global Purpose Organisation to further activate and accelerate its ongoing efforts to make the world a better place for all children and families. Over the past year, the purpose team, led by Belliveau, has integrated key strategic functions across the global organisation that are critical to advancing Hasbro's positive impact around the world, including global government relations, global communications, CSRT, sustainability, ethical sourcing and philanthropy, and social impact. Kathrin joined Hasbro in 1997 as an attorney supporting corporate, brand, licensing and global operations and has held a series of leadership roles including establishing Hasbro's global government relations practice and was instrumental in the creation of the company's CSR function.
3 Shannon Schuyler, chief purpose and inclusion officer, PwC
With nearly three years in the role of chief purpose and inclusion officer, Shannon Schuyler is fundamental in helping to activate PwC's purpose, to build trust in society and solve important problems, and further embed it into PwC's business and strategies. She connects purpose with belonging, creating an environment that celebrates identity and drives innovation and business value.
READ Deloitte's C-suite insights report​​​​​​​