Cybersecurity starts in the C-suite: why every role matters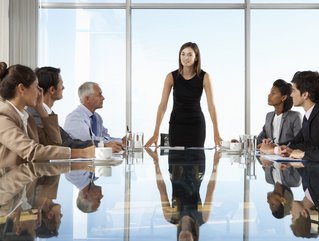 Cybersecurity is a C-suite issue
Responsibility for cyber risk is a collective effort and all members of the C-suite play a part in creating a cyber-resilient culture
While it's true that the Chief Information Security Officer (CISO) leads an organisation's cybersecurity efforts, all C-suite roles play a part in creating a cyber-resilient culture.
That's according to Lisa Levy, an expert on data access, management, and security at Satori – a data security platform that is changing how businesses manage and access their data.
"Responsibility for cyber risk should be a collective effort, with the CEO and the board of directors each shouldering their share of the load," says Lisa, who considers herself a knowledge bridge, simplifying the complex landscape of data protection for enterprise.
"It's quite simple, really. Cybersecurity encompasses strategic, operational, and financial elements, which need top-level decision-making and oversight. The C-suite has a crucial part in shaping the overarching cybersecurity strategy, determining the risk tolerance, and ensuring the appropriate resources are allocated to effectively safeguard the organisation's assets."
Lisa argues that when the CISO reports directly to the CEO or another C-suite executive, cybersecurity is more likely to get the spotlight, support, and budget it serves at the highest level.
"The CEO should be the ultimate champion for a culture of security, making it an inherent part of the organisation's DNA," Lisa tells Business Chief. "They should not only promote awareness but also push for accountability and secure the necessary resources."
Prioritising cybersecurity and integrating it into an organisation's overarching business strategy is the surest way for the CEO to instill a proactive and resilient security stance, she says.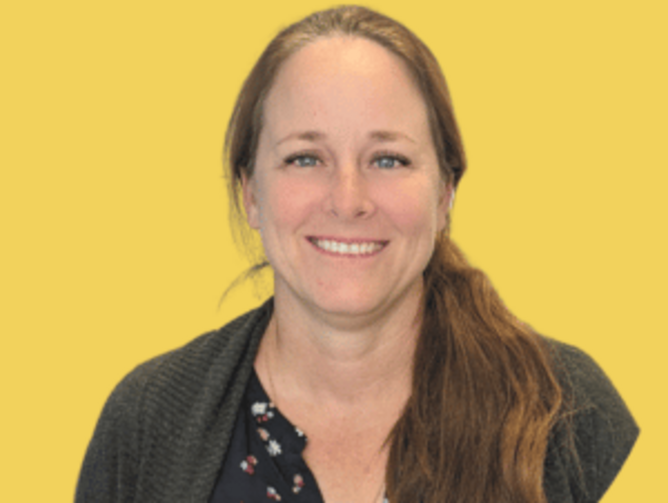 Lisa Levy at Satori argues that responsibility for cyber risk should be a collective effort
Cybersecurity as a growth enabler
And at no time is the need for a culture of cybersecurity more urgent than now, with risk of data breaches and cyberattacks on the rise.
Cybercriminals are levelling up their game, arming themselves with tactics that are evolving at a dizzying pace. As a result, enterprises are constantly under threat, from state-sponsored actors, organised crime groups, and even from internal threats.
And the consequences can be dire. As well as direct financial damage such as the cost of investigating and remedying a breach, potential legal fines, and the loss of customer trust, Lisa points to reputational harm, which can lead to lost business opportunities and a drop in shareholder value.
Underestimating the threat landscape and not fully appreciating the evolving nature of cyber threats and their potential impact is one of the big mistakes organisations make.
Among others, under-investment in cybersecurity, and taking a reactive rather than proactive approach to incidents, which can result not only in missed opportunities to prevent and mitigate threats, but missing out on enabling growth.
"Cybersecurity should be seen as a growth enabler rather than an obstacle," Lisa tells Business Chief. "It gives enterprises a way to stand out in the market, build trust with customers, and gain a competitive edge. Strong data protection measures and a solid security posture can lay a sturdy foundation for innovation, digital transformation, and business expansion.
"Plus, it gives companies the confidence to harness emerging technologies, explore new markets, and build a reputation as a trusted guardian of data. We see it as an investment in resilience and long-term business sustainability."
So, what roles do the C-suite play in creating a security-first culture?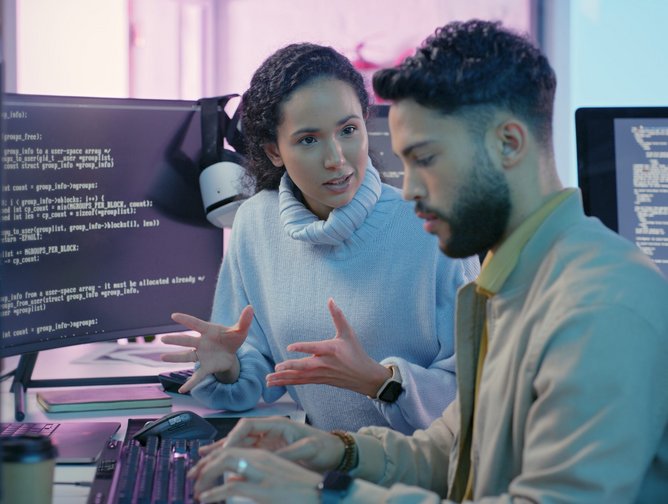 Cybersecurity should be seen as a growth enabler rather than an obstacle
CFO to CMO – how the C-suite plays a role
Responsibility for implementation of robust cybersecurity policies and procedures that outline behaviour, define roles, and establish guidelines for incident response and reporting, falls to the CEO and Board. They should also be continually assessing the organisation's cybersecurity posture – performing regular penetration tests and audits.
"It's about making cybersecurity a core value that aligns with the mission, vision, and values of the organisation," says Lisa.
To encourage a security-first culture, the CEO should be actively participating in cybersecurity initiatives, regularly communicating the importance of cybersecurity to employees, ensuring they understand their role in protecting sensitive information, and encouraging collaboration and communication between departments to ensure effective coordination of cybersecurity efforts.
As for the CFO, they have a key part in financial planning and risk management. They should ensure adequate budget for cybersecurity initiatives, assess the financial implications of potential cyber risks, and ensure that cybersecurity investments align with the organisation's risk tolerance and overall financial strategy.
As a role that oversees day-to-day operations, the COO should ensure cybersecurity measures are embedded in operational processes and third-party relationships. "They are instrumental in implementing cybersecurity controls across the organisation," explains Lisa.
The CRO should work closely with the CISO and others to assess and manage cyber risks, define risk tolerance, and establish risk management frameworks. Their role involves identifying emerging threats, conducting risk assessments, and providing recommendations to effectively mitigate cyber risks.
As for the CMO, they are responsible for brand management and customer trust, and can communicate the company's commitment to data protection and enhance the organisation's reputation in the market.
"All C-suite roles should collaborate with the CISO and other stakeholders to align cybersecurity strategies with business goals, provide the necessary resources, and ensure effective implementation of cybersecurity controls," says Lisa.
Empowering employees crucial too
Employees have a part to play too – but they must be educated and empowered.
Lisa points to lack of comprehensive education and training for employees as a common company mistake – something that leaves employees ill-prepared to protect company data.
"Empowering employees creates a sense of ownership and accountability for data protection. Tying cybersecurity objectives to individual and team performance ensures employees have the right incentives to prioritise security."
Creating cross-functional cybersecurity teams can make a huge difference. These teams should include representatives from different departments who can contribute their unique expertise and viewpoints to strengthen cybersecurity.
"Leaders are in a prime position to drive transformational change. By recognising individuals and teams that demonstrate a security-first mindset, they provide motivation and encourage others to follow suit."
Ultimately, being security-first is about taking a multi-pronged approach – to ensure effective information sharing and coordination.
"It starts with education and training, continues with clear communication and fostering of a culture where reporting suspicious activities and potential vulnerabilities is commonplace, and is reinforced with regular reminders and updates."
Essentially, it's about making everyone – from CEO to CMO, the Board to employees – feel that they are an essential part of the cybersecurity strategy.