The best and worst technology company rebrands in history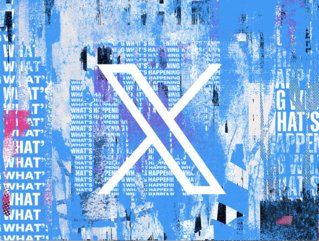 Twitter is dead, long live X
Amazon, Meta, Google, IBM, and Sony feature on Business Chief's list of technology company rebrands, as Twitter changes name to X under Elon Musk
It's fair to say that Tesla supremo Elon Musk has a thing for the letter X. But this is nothing new. While many people around the world were scratching their heads at Musk's latest antics – rebranding Twitter to simply 'X' – this has been 24 years in the making.
It was way back in 1999 that Musk cofounded an online bank called X.com – clearly years ahead of the fintech curve.
Then of course there is SpaceX, Musk's reusable rocket business that is redefining the private space industry.
And let's not forget the Tesla Model X, one of four electric vehicles that make up the S,3,X,Y range (see what he did there?).
Here, Business Chief looks at those Musk-inspired rebrands as we say goodbye to Twitter and Tweets, plus some of the best and worst tech rebrands in history.


Twitter > X
Elon Musk has called time on Twitter and Tweets as his transformation of the micro-blogging platform continues. While we are not sure how people will feel about sending an 'x' on 'X' (honestly, we are not making this up), it seems Musk is intent on transforming the social media pioneer into a wider superapp platform.

This could be a stroke of genius, but right now it does feel like Musk is playing a dangerous game, especially with the recent high-profile launch of Meta's Threads. Of course, it is a game that the world's richest man can afford to lose.
Facebook > Meta
Not so much a rebrand as an extension of the company's ambitions, Facebook changed its name to Meta on October 28, 2021. The fact that the social media giant was involved in some poor publicity at the time is surely just a coincidence.
The social media app still exists as Facebook, but Meta was created due to founder Mark Zuckerberg's multi-billion-dollar bet on the metaverse.
"Our hope is that within the next decade, the metaverse will reach a billion people, host hundreds of billions of dollars of digital commerce, and support jobs for millions of creators and developers," wrote Zuckerberg in his announcement letter. Almost two years on, we wonder if he feels the same?
Cadabra > Amazon
Jeff Bezos got so enthralled by his magical moniker (short for abracadabra) that he failed to realise it sounded too much like 'cadaver' – a dead body to you and me and a term usually restricted to morticians and pathologists.

Luckily, Bezos saw sense and his book delivery business expanded into the Amazon ecommerce giant that transformed the way we shop.
Backrub > Google > Alphabet
What were Larry Page and Sergey Brin thinking? Back in 1996, those guys must have been stressed to call their fledgling search engine Backrub. They snapped out of it soon enough, coining the term Google in 1998, based on the mathematical term 'googol' – which, as everyone knows, is a number one followed by 100 zeros. Google says this reflects the enormity and bewildering scale of the internet.
In a move similar to Facebook's, Google rebranded again to reflect the numerous aspects of the business as it diversified its portfolio into everything from A to Z. Hence, Alphabet.
Computing-Tabulating-Recording Company > IBM
Admittedly this goes way back when companies had convoluted titles rather than the minimisation we see today – 1911 in fact. However, rather than sticking with a sensible acronym like CTR, Computing-Tabulating-Recording Company became International Business Machines in 1924, and IBM soon after that.

We have Thomas J Watson Sr to thank for that – IBM's founding chairman who increased revenues 100-fold.
Tokyo Tsushin Kogyo > Sony
The company we now know as Sony started out as a humble radio repair shop in Tokyo in 1946, and became Sony Corporation in 1958. The Japanese giant still makes radios of course, and while it is primarily a consumer electronics business, it lists its interests as Entertainment, Technology & Services (which include home entertainment, personal entertainment, media solutions, mobile communications, software services, network services, and more.
X.com > Confinity > PayPal
This is where the joy of X began for Musk, with his 1999 online bank being merged with Confinity which then became PayPal. The payments platform is still going strong, and its purchase by eBay in 2002 for US$1.5 billion provided Musk with the funds (US$180 million) required to fund SpaceX and Tesla and eventually buy back his X.com URL from eBay in 2017.
At the time, Musk said "thanks PayPal for allowing me to buy back http://X.com! No plans right now, but it has great sentimental value to me."
Here's the irony. He shared that message in a Tweet (RIP).
******
For more business insights, check out the latest edition of Business Chief Middle East & Africa and be sure to follow us on LinkedIn and Twitter.
You may also be interested in Business Chief EMEA.
Please also check out our upcoming event – Sustainability LIVE in London on September 6-7, 2023.
BizClik is a global provider of B2B digital media platforms that cover executive communities for CEOs, CFOs and CMOs, as well as leaders in Sustainability, Procurement & Supply Chain, Technology & AI, Cyber, FinTech & InsurTech. We also cover industries including Manufacturing, Mining, Energy, EV, Construction, Healthcare and Food & Drink.
BizClik, based in London, Dubai and New York, offers services such as content creation, advertising and sponsorship solutions, webinars and events.
​​​​​​​