Top 5 Executive MBA Programs in the United States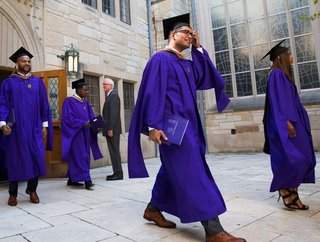 Pursuing an MBA can make the road to the C-suite quicker, which is why we've detailed the top 5 Executive MBAs in North America, from Kellogg to Wharton
It's a truth universally acknowledged that pursuing an MBA can make the road to the C-suite quicker.
Out of the Fortune 500's top 30 firms, 13 are headed up by MBA alums, including Apple, Microsoft and JPMorgan Chase.
For those already on the road to the C-suite, who don't want to interrupt their career or give up their salary, the Executive MBA, also known as the EMBA Program, is the route to take, as it takes place in a format that allows professionals to continue working.
Schedules vary among programs, but most offer part-time formats like weekend classes over two years, with some providing the chance for international residences.
To help business leaders decide on the best program, Business Chief details the top five Executive MBAs in the United States, as listed in the recently released 2023 Best Graduate Schools rankings from U.S. News & World Report, the global authority in education rankings.
1 The Kellogg School of Management (Kellogg), Northwestern University
Locations Evanston, Illinois and Miami, Florida
Cost US$111,096 per year
Executive MBA Program Ranked third place in the best business schools of 2023, Kellogg comes top place for its two-year Executive MBA (EMBA) Program. Kellogg offers the program on two campuses, in Evanston (Illinois), where students enjoy immersive classes once a month Thursday through Sunday; and in Miami, Florida, where classes are held twice a month, Friday through Saturday. Students are assigned to study groups, and classroom learning involves dissecting case studies, debating topical business issues, and engaging in active discussion. The program's core curriculum includes accounting, finance, organisations, strategy, economics and marketing along with up to eight electives from a list of 52, including 'launching and leading startups' and 'innovating strategy and management to strategic marketing decisions'.
The Kellogg EMBA is built around a global perspective and students benefit from the Kellogg Executive MBA Global Network, the largest, most immersive network of its kind, where students can learn and collaborate with others from seven campuses worldwide, including in Asia, the Middle East and Europe, with opportunities to study internationally. Also, Kellogg rounds out students' personal development with a team-building series that includes workshops and executive speakers, as well as individual leadership coaching sessions. Courses at Kellogg focus on teamwork and experiential learning, and students can participate in international field research. There are more than 100 student organisations to join, with regular guest speakers. along with more than a dozen research centres.
Notable executive alumni Ted Phillips, CEO, Chicago Bears; Ellen Kullman, CEO, Carbon and former CEO, DuPont; Jim Allen, founder and principal of Booz Allen Hamilton consultancy; Douglas Conant, former CEO of Campbell Soup Company; Darren Woods, chief executive of ExxonMobil; Michel Doukeris, CEO of AB InBev; Betsy Holden, former CEO of Kraft Foods; Paul Liska, former CFO, Motorola.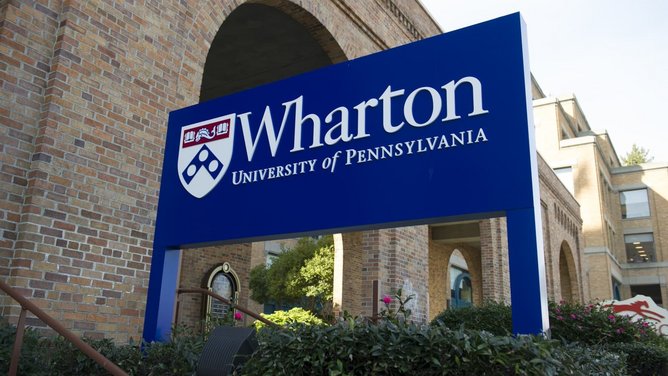 2 The Wharton School of the University of Pennsylvania
Locations Philadelphia, Pennsylvania and San Francisco
Cost US$210,900
Executive MBA Program While Wharton is ranked the best business school, along with Chicago Booth, its Executive MBA Progam ranks second only to Kellogg. Wharton has two campuses, one in Philadelphia and one in San Francisco. The two-year Executive MBA is exactly the same as the full-time MBA in content and access but requires students to attend at weekends on-campus to get the full-time MBA experience as well as undergo a one-week international trip. At Wharton, students learn how to handle stress, make critical decisions, and lead a team outside the classroom on outdoor trips called Ventures.
Wharton emphasises an intensive core in general management covering leadership essentials as well as business foundations, from corporate finance to marketing strategy, and a selection of set electives from more than 200 graduate courses offered with options including 'financial derivatives', 'risk and crisis management', 'technology strategy' and 'new product development'. Following weekend Executive MBA sessions, students are expected to return to their job and apply what they've learnt and upon return to class share their experiences and learn from each other. Wharton's Leadership Department pairs every student with a professional leadership coach where they get six one-on-one private sessions. There are 25 research centers on campus and Wharton delivers more than 150 organisations that students can participate in.
Notable executive alumni Sundar Pichai, CEO of Google and parent company Alphabet; Elon Musk, CEO of Tesla and SpaceX; Alex Gorsky, executive chairman and former CEO, Johnson & Johnson; John Sculley, former president of PepsiCo and former CEO of Apple Inc.; Jeff Weiner, executive chairman and former CEO of LinkedIn and founding partner of Next Play Ventures; Ruth Porat, Google's chief financial officer; Laura Lang, former CEO, Time Inc.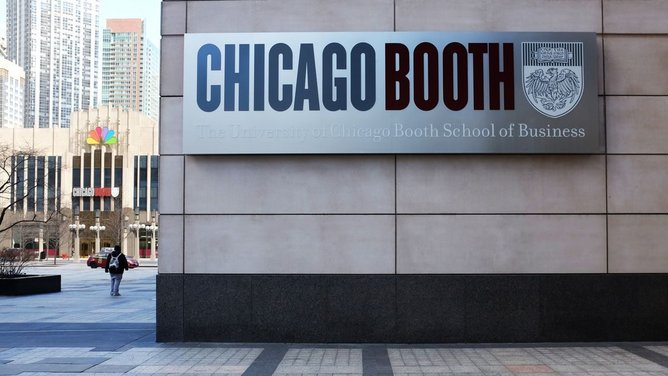 3 The Booth School of Business at University of Chicago (Booth)
Locations Chicago, Illinois; London, UK; and Hong Kong
Cost US$194,000
Executive MBA Program Ranked as the top business school, alongside Wharton, and top in the part-time MBA program, Chicago Booth comes in third for its Executive MBA program, which the school established in 1943, marking the first-ever Executive MBA in the US. The business school offers the program across three campuses internationally, including Chicago, London, and Hong Kong – the only US business school to do so. This means that whichever campus students sign up to, they get to take classes at each of the global campuses. The Booth EMBA is 22-months long, with five weeks spent with Global Cohort. In Chicago, students study Friday and Saturday twice a month, while in London and Hong Kong, they study Monday to Saturday for 16 weeks.
The Booth EMBA is rooted in a strong foundation of the fundamental business skills and frameworks involving 18 core curriculum courses, from analytical methods to managerial psychology, financial strategy to data-driven marketing and operations management. In the second half of the program, students take four electives with options including data mining, new product development and technology strategy, before integrating the key concepts and tools learned in one of two team-based capstone experience courses – integrated strategic management or global new venture challenge.
Notable executive alumni Satya Nadella, chairman and CEO of Microsoft; Matt Maloney, co-founder and CEO of GrubHub; James O. McKinsey, founder of McKinsey; Jon Corzine, former CEO of Goldman Sachs; Brady Dougan, chief executive of Credit Suisse Ag; Susan Wagner, Co-founder and vice-chairman of BlackRock; Eric Kriss, co-founder of Bain Capital; Thomas Pritzker, executive chairman of Hyatt Hotels Corporation; John Watson, former CEO, Chevron Corporation; the late Peter Peterson, founder of The Blackstone Group.
4 The Columbia Business School, Columbia University
Location New York City
Cost US$228,480
Executive MBA Program While Columbia comes eighth in the 'best business school' rankings, it delivers higher on the Executive MBA Program ranking, coming in at fourth. With typical class sizes of 152, and the largest Executive MBA student body in the US, Columbia EMBA students benefit from the same high-level coursework with many of the same professors, and offer unparalleled access to leaders across industries, drawing top execs from Fortune 300 companies to tech startups. More business leaders visit the Columbia campus than any other top business school with guest lecturers, executives from the Executives in Residence program, and a multitude of speakers offering students critical insights.
As well as the New York-based EMBA program, Columbia offers EMBA-Global in partnership with London Business School offering week-long classes each month alternating between London and NYC. Classes in New York are held over five terms on weekends, either every other Friday/Saturday plus two five-day residencies, or every Saturday over 24 months with three 3-day residencies. Students are assigned to a cluster of 30-70 students, further divided into learning teams of five students. Students also receive in-residence sessions of 3-5 days, at the start of each of the two years of study.
The EMBA delivers a core curriculum, designed as a blend of business theory and real-world practice, across corporate finance, managerial economics, marketing strategy, business analytics and global economic environment, among others. Columbia offers the largest selection of electives among business schools anywhere, the most popular of which include the economics of strategic behaviour, mergers and acquisitions, foundations of entrepreneurship and supply chain management. The school's Career Management Center offers a dedicated EMBA support team along with one-on-one coaching sessions with advisors to formulate individual job strategies. Columbia Business School is expanding with the new Manhattanville Campus opening this year. There are two start dates, May and August.
Notable executive alumni Gail Boudreaux, CEO of Anthem Inc.; Hugh Frater, chief executive of Fannie Mae; Sallie Krawcheck, former CEO, Citi Global Wealth Management and founder of female investment platform Ellevest; James P Gorman, CEO of Morgan Stanley; Xavier Rolet, the former London Stock Exchange chief; billionaire real estate mogul and former head of Wheelock and Company, Peter Woo Kwong-Ching; Henry Kravis, founding partner at investment firm KKR; Vikram Pandit, former CEO of Citigroup and chief executive of The Orogen Group; Jamie Kern Lima, first (and former) female CEO of a L'Oreal brand (It Cosmetics), which she founded.
5 The Stephen M. Ross School of Business, University of Michigan
Location Ann Arbor, Michigan and Los Angelos
Cost US$168,500 – US$173,500
Ranked number 10 in best business schools, The Stephen M. Ross School of Business is ranked fifth for its Executive MBA, a 21-month program that can be studied in one of two campuses – Ann Arbor in Michigan or Los Angeles. The program includes coursework, hands-on experience in a different industry, role or area of the world, and a leadership development program. The curriculum delivers 12 core courses, including business analytics, statistics for executives and competitive analysis, as well as 15 electives to choose from, among them, strategic marketing for the digital age and corporate financial strategy. Students also get to expand their influence as a leader via coursework, workshops and coaching sessions which are woven into the program, from resilience and thriving to learning change and innovation.
A unique part of the program is ExecMAP, a project immersion course, where students get the chance to explore a parallel industry or function role in the US or overseas, with past projects in collaboration with Microsoft, Nestle, Mattel and Dow. The Ross school emphasises action-based learning, a concept designed to reach students to ask pertinent questions, identify important problems and become effective leaders. Ross offers more than 70 student-run clubs and organisations, as well as a women's initiative that offers support and programming for female students at the Ross school.
Notable executive alumni Bharat Desai, co-founder, president and CEO of Syntel Inc.; Stacey Stewart, US President of United Way Worldwide; Roger Frock, former general manager of FedEx and CEO of Quest Management; David Kellerman, former finance chief of Freddie Mac; David Bohnett, tech entrepreneur and founder and CEO of GeoCities.