Top 10 must-read sustainable leadership books for CEOs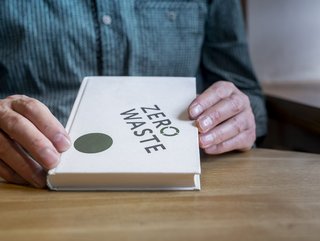 As former Unilever boss Paul Polman debuts his new net zero book, we ask – can profit and purpose truly exist? Here are 10 business books to prove they can
Anyone worth their sustainability salt knows the impact Paul Polman made at Unilever.
CEO of the consumer goods giant for a decade (2009-2019), Polman developed an ambitious plan – to separate the company's growth from its overall environmental footprint, and to increase its positive social impact.
It was a risk, but one that ultimately paid off. Unilever's pioneering and now-famed decade-old Sustainable Living Plan not only helped the company reach 1.3 billion people through its health and hygiene programs but also delivered consistent top and bottom-line growth, positioning Unilever both as a sustainability leader and demonstrating that a long-term, multi-stakeholder model can exist alongside excellent financial performance.
Polman's legacy proves that 'corporate can be clean' – a message he has continued to share with the business world since his retirement in 2019, co-founding social venture Imagine, rallying business leaders into purposeful action, and most recently co-writing a book on corporate sustainability with glob ally recognised megatrend expert Andrew Winston.
Polman was in Dubai recently at the Emirates Literature Festival to debut the book, which shows how companies who are prepared to be brave and give back more than they take, ultimately will thrive.
Along with Polman's book Net Positive, we round up 10 business books that prove not only that profit and purpose can co-exist but that they are ingredients needed to ensure businesses thrive into the future.
1
Net Positive: How Courageous Companies Thrive
Paul Polman
Described by Microsoft CEO Satya Nadella as "a carefully considered [book] deeply rooted in the real world of management", Net Positive is an essential read for corporate leaders.
Penned by one of the world's leading voices on corporate sustainability, former Unilever CEO Paul Polman and sustainable business guru Andrew Winston, the book explodes 50 years of corporate dogma and argues that to thrive, companies must become 'net positive'.
With an easy-to-read blueprint, they reveal, for the first time, key lessons from Unilever and other pioneering companies (Vattenfall, Orsted, Tesla, to name but a few) around the world about how a business can profit by "fixing the world's problems instead of creating them".
2
Strategy for Sustainability: A Business Manifesto
Adam Werbach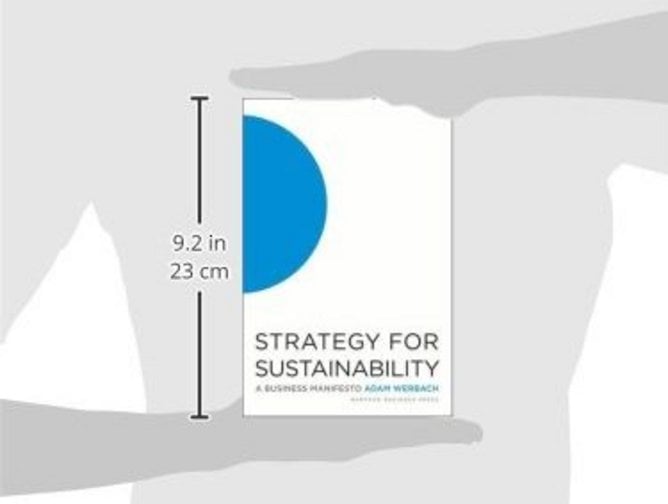 Claiming to be the 'definitive work on business strategy for sustainability by the most authoritative voice in the conversation', Strategy for Sustainability argues that if companies want to survive beyond the next decade, they must embed sustainability into their core purpose.
Through real-life examples and a practical framework, environmental activist, author and entrepreneur Adam Werbach shows how big brands like Clorox, Dell, Toyota, P&G, Nike and Walmart are implementing integral strategies for sustainability – engaging employees, using transparency as a business tool, and reaping the rewards of a networked organisational structure. And Werbach should know, having consulted with large corporations, from P&G to Cisco, on greening the enterprise.
This no-nonsense practical guide shows how businesses can embed sustainability so that it becomes a true competitive advantage.
3
Green Swans: The Coming Boom in Regenerative Capitalism
John Elkington
In his twentieth book, serial entrepreneur John Elkington, aka the 'Godfather of Sustainability' moves on from the Triple Bottom Line, a framework for sustainability Elkington created in the nineties, to Green Swans.
An inversion of Nassim Taleb's Black Swan (a rare event, characterised by its extreme impact its retrospective predictability) Green Swans are characterised by bringing about positive radical changes in the way our world works. According to Elkington, Green Swans boast "exponential progress in the form of economic, social and environmental wealth creation."

Tapping into his own experience from sitting in more than 70 boardrooms around the world, Elkington uses real-world examples and technologies to show how businesses can survive the shifting global priorities over the next 10 years.
4
Sustainable Leadership: Lessons of Vision, Courage, and Grit from the CEOs Who Dared to Build a Better World
Clarke Murphy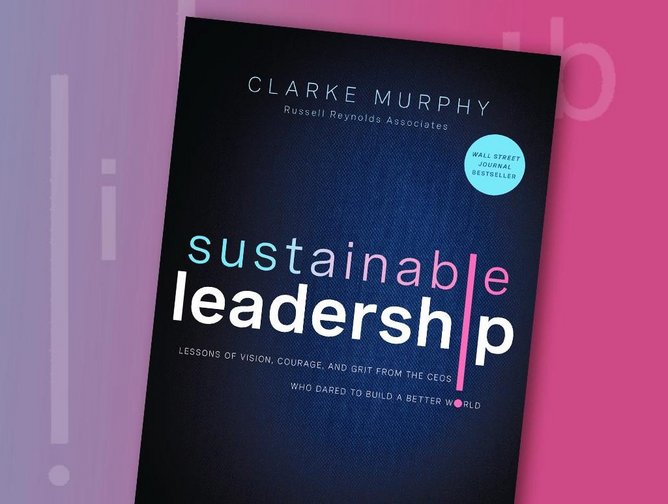 Described as an 'essential blueprint for CEOs, boards, founders, and other business executives', this Wall Street Journal bestselling tome disproves the myth that businesses cannot be both sustainable and profitable by providing a step-by-step framework to building a sustainable leadership legacy.
Drawing on the real-life stories and lessons from sustainability-focused CEOs from across the world, Clarke Murphy, leadership expert and former CEO of Russell Reynolds Associates, delivers pragmatic and actionable strategies to help leaders increase the resilience of their companies.
5
Global Sustainability: 21 Leading CEOs Show How to Do Well by Doing Good
Mark Lefko
In Global Sustainability, 40-year C-level corporate leader Mark Lefko shares sustainability stories from exclusive one-to-one interviews he has had with business leaders from companies making progressive, purposeful and profitable growth.
Discover how everyone from multinational CEOs to Fortune 50 executives to startup founders are shaping the growth of their companies. Among the 21 leading CEOs whose knowledge and best practice is shared – Salesforce's Marc Benioff, Cargill's Dave MacLennan, Tata Group's Cyrus Mistry, Virgin Group's Richard Branson, Honest Tea's Seth Goldman, and Kering's Francois-Henri Pinault.
6
The Trillion Dollar Shift
Marga Hoek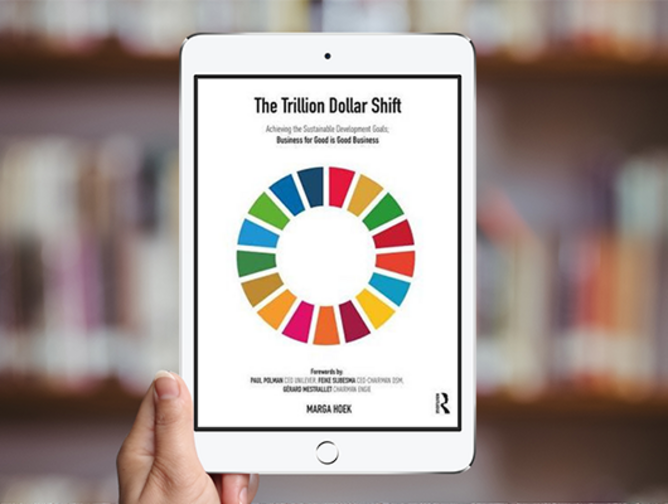 Launched during this year's WEF Forum in Davos, this award-winning tome is the first-ever business book focused on the opportunities the UN's Sustainable Development Goals opens to business and capital, and how leaders can use these to strengthen their company and business proposition.
Bestselling author Marga Hoek, a former CEO of multiple private and public companies, including the Dutch Sustainable Business Association, delivers more than 50 inspiring business cross-sector case studies, from agriculture to energy to ICT, exploring how businesses, from multinationals like Unilever to social enterprises like GSMA, are successfully working towards SDGs and strategising for the future.
7
Conscious Leadership: Elevating Humanity Through Business
John Mackey, Steve Mcintosh, Carter Phipps
Described by New York Times bestselling author Adam Grant as "living proof that we don't' have to choose between purpose and profits", Conscious Leadership charts the sustainable success of Whole Foods, a movement founded by CEO John Mackey that changed the market.
Drawing on his experience, amid four decades of incredible growth for Whole Foods, co-author and former CEO Mackay shows how leaders can shape their own businesses to become more innovative, competitive, and socially responsible.
Each chapter includes anecdotes, case studies, profiles of conscious leaders, and innovative techniques for self-development.
8
Putting The Heart Back into Business: How to Place People, Planet and Purpose at the Core of What You Do
Andrew Thornton and Eudora Pascal
In this first-person honest account, Andrew Thornton and Eudora Pascal, owners of award-winning ethical London supermarket, Thornton's Budgens, share their inspiring story of transforming their business to put people and planet first, trusting that profit would follow. And it did.
Using the inspiring real-life stories of individuals within the business, insightful case studies and plenty of tips and expert guidance, the authors provide practical approaches to running a heart-centered business – from understanding your purpose to becoming an authentic leader – and how it makes a big difference on every level.
9
Grow The Pie: How Great Companies Deliver Both Purpose and Profit
Alex Edmans
Recognising the need for business to be profitable as well as purposeful and arguing that purpose-driven businesses are consistently more successful in the long-term, finance professor and TED speaker Alex Edmans discusses the importance of human capital, offers examples of how corporate chiefs can run companies for purpose, and how investors can tell which companies have purpose.
While grounded in academic evidence, Edmans provides a roadmap for leaders with ideas that are practical and that draw from real-life examples spanning industries and geographies.
10
Purpose and Profit: How Business Can Lift Up the World
George Serafeim
Are purpose and profit in conflict, or can both be achieved simultaneously with the right mindset and tools? That's the premise behind the new book from distinguished Harvard Business School professor George Serafeim.

One of the core messages from George is that scaling up profitable sustainability outcomes for an organisation is a "hard management and governance process that involves transformation of culture, processes and incentives".

Purpose and Profit takes readers on a research-driven journey to understand how and why environmental and social issues are becoming increasingly relevant for organisations worldwide, and how companies can design and implement strategies that generate greater impact.