Businesses are ramping up their investments in AI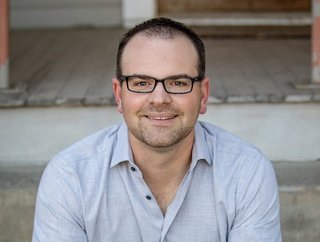 Matthew Unangst, Senior Director, Commercial Client and Workstation at AMD
Companies across the globe have already invested billions of dollars in AI as they look to increase productivity and stay ahead of the competition
We've heard plenty in recent months about tech heavyweights betting big on artificial intelligence.
Between them, companies like Accenture, Nvidia and Wipro have already invested billions of dollars in the emerging technology as they look to increase productivity and stay ahead of the competition.
And it seems the world of IT is pretty much in tune with this theme, as new research from chip-making giant AMD reveals more than two-thirds of IT leaders are increasing their investments in AI technologies.
What's more, around three-quarters of these professionals are optimistic about the potential benefits of AI – from increased employee efficiency to automated cybersecurity solutions.
"There is a benefit to being an early AI adopter," says Matthew Unangst, Senior Director, Commercial Client and Workstation at AMD.
"IT leaders are seeing the benefits of AI-enabled solutions, but their enterprises need to outline a more focused plan for implementation or risk falling behind. Open software ecosystems, with high-performance hardware, are essential.
"AMD believes in a multi-faceted approach of leveraging AI IP across our full portfolio of products to the benefit of our partners and customers."
AMD commissioned a survey of 2,500 IT leaders across the US, the UK, France, Germany and Japan in a bid to understand how AI technologies are reshaping the workplace, how IT leaders are planning their AI technology and related client hardware roadmaps, and what their biggest challenges are for adoption.

Many businesses ill-prepared for AI transformation
Despite AI presenting clear opportunities for organisations to become more productive, efficient and secure, IT leaders also expressed uncertainty over their adoption timelines due to their lack of implementation roadmaps and the overall readiness of their existing hardware and technology stack.
While almost seven in 10 leadership figures believe AI-enabled technologies will make their teams more efficient, the majority (52%) say their organisations don't yet possess the necessary infrastructure.
Moreover, almost half (46%) of surveyed leaders say their organisations aren't prepared to implement AI solutions, citing time and resources for employee AI training as one of the key barriers.
On the other hand, AMD discovered that businesses already implementing AI solutions are witnessing a positive impact. Of those prioritising AI deployment, nine in 10 (90%) are seeing increased workplace efficiency.
Read the full report: AI Outlook – Are IT teams prepared for AI's mainstream moment
******
For more business insights, check out the latest edition of Business Chief Middle East & Africa and be sure to follow us on LinkedIn and Twitter.
You may also be interested in the Business Chief EMEA website.
Please also check out our upcoming event – Sustainability LIVE in London on September 6-7, 2023..
BizClik is a global provider of B2B digital media platforms that cover executive communities for CEOs, CFOs and CMOs, as well as leaders in Sustainability, Procurement & Supply Chain, Technology & AI, Cyber, FinTech & InsurTech. We also cover industries including Manufacturing, Mining, Energy, EV, Construction, Healthcare and Food & Drink.
BizClik, based in London, Dubai and New York, offers services such as content creation, advertising and sponsorship solutions, webinars and events.