10 reasons why Amazon is winning despite US$2bn Q2 loss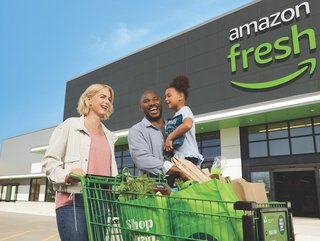 Despite making a US$2bn loss in Q2, compared to a profit of US$7.8bn for the same period in 2021, there are many reasons why Amazon has a brighter future
For most companies on the planet, announcing a US$2bn quarterly loss would be nothing short of catastrophic. But Amazon is not 'most companies'.
With fingers in more proverbial pies than a clumsy baker, Amazon is so much more than an ecommerce giant.
New insight from Finbold says Amazon's market capitalisation is still far and beyond the highest for any retail company. Not just that, but despite a reported 35% Q2 slump, Amazon's market cap for Q2 of US$1.08 trillion was higher than the next three 'giants' in the list combined. They are Walmart, Alibaba, and Home Depot.
Interestingly, in that same research from Finbold, only Alibaba, JD.com and Inditex from the Top 10 retailers showed positive results in Q2.
So why is Amazon CEO Andy Jassy being so sassy when it comes to the company's performance, following two consecutive quarterly losses since he took the top job from founder Jeff Bezos in July 2021? Apart from a US$2bn loss being better than Q1's US$3.8bn, of course.
"Despite continued inflationary pressures in fuel, energy, and transportation costs, we're making progress on the more controllable costs we referenced last quarter, particularly improving the productivity of our fulfillment network," said Jassy.
"We're also seeing revenue accelerate as we continue to make Prime even better for members, both investing in faster shipping speeds, and adding unique benefits."
Here are 10 reasons for Amazon bosses Jassy and Bezos to be cheerful in 2022.
1. One Prime show to rule them all
In an increasingly competitive streaming service landscape (Netflix just lost a million subscribers due to increased competition and subscription fee friction), Amazon's Prime Video feels like it has been treading water but there's nothing like a must-see show (think Stranger Things, The Crown, Game of Thrones, Tiger King) to drive subscriptions and social media trending. Initial reviews of Amazon's blockbuster Lord Of The Rings series are glowing, and this could be the big hit that Prime has been frankly lacking (despite award-winning series like Marvelous Mrs Maisel). The Lord of the Rings: The Rings of Power airs on September 2 (in 33 languages, not including Elvish) and Amazon splashed US$250 million on the rights to the show, plus season one alone is expected to cost around US$465 million. The multi-season show is expected to be the first to cost US$1 billion. Talk about 'my precious'...
2. Amazon sales boomed to US$121.2bn in second quarter
Before you start feeling too sorry for Seattle's favourite shipper of everything from coffee to coffins (seriously, add a casket to your basket), sales in that gloomy second quarter were a positively healthy US$121.2bn, up 7% on Q1. If you factor in the impact of foreign exchange rates, you could argue that net sales actually increased double digits compared to Q2 2021. Hardly a death knell for online deals.
3. Prime Day sees record sales of 300 million items
OK, so we may have a problem with Prime Day (or any other day for that matter) lasting more than 24 hours, but if you take into account time zones for this global marketplace, you could just about justify it. This year's Prime Day (July 12 and 13) was another record breaker, with some 300 million items sold – that's more than 100,000 every minute – with savings reportedly totalling US$1.7bn. Bargain bonanza.
4. Prime Air takes off with delivery by drone
The future is coming, and the future is Amazon deliveries by drone. Later this year, Amazon will begin air shipping thousands of everyday items to expectant customers in California and Texas as Prime Air takes off. Free and fast delivery on thousands of items is promised, but it's not yet clear how these drones will be knocking on doors or pushing 'sorry we missed you' slips through letterboxes.
5. Skip the physical checkout with walk away payments
Amazon made something of a splash with its Amazon Fresh stores where customers are actively encouraged to walk in, select items and walk straight out without paying at the checkout. While this may sound like shoplifting in other outlets, the smart shelf tech simply deducts the appropriate amount from customers' accounts and digital wallets.
Not content with restricting this anarchy to its own stores in the US and UK, Amazon is working with leading retailers and stadiums to embed the same Just Walk Out technology for checkout-free shopping, or even utilising Amazon One palm recognition for payments. Check out how this all works at T-Mobile Park in Seattle or Nashville International Airport.
6. AWS is still the king of cloud computing, with revenue up 33%
Amazon Web Services is still the cloud leader with an estimated 39% of market share, and revenue rose an impressive 33% this quarter. However, rivals Google Cloud and Microsoft Azure both saw higher growth, according to industry experts. AWS accounted for almost US$20bn in Q2 revenue for Amazon, higher than expectations.
"AWS results include a greater mix of these costs [stock-based compensation], reflecting wage inflation in high demand areas including engineers and other tech workers as well as increasing technology infrastructure investment to support long-term growth," Brian Olsavsky, Amazon's finance chief, told analysts, while also saying the high cost of electricity was impacting data centre running costs.
7. Alexa, tell me how many car manufacturers now have you Built-In?
As cars get smarter, it's up to the human drivers (or rather passengers) to tell them what to do. That's where Amazon's Alexa comes in, allowing these human passengers to navigate, play music, check the latest headlines or enjoy countless memes on their way to work. Alexa Built-In also allows for remote functions such as turning on air con or locking doors, and is featured by automakers including Audi, BMW, Chrysler, Ford, GM, Jaguar Land Rover, Jeep, Mahindra, Rivian, and Volkswagen.
Talking of Rivian, let's not forget Amazon owns a hefty US$4bn slice of that EV company making waves, if not profits, with its super sleek, functional SUVs. Plus, Rivian has also begun deliveries, forming part of Amazon's Climate Pledge commitments.
8. Amazon autonomous mobile robots get to work
If you thought palm payments and drone deliveries were sci-fi pie-in-the-sky, get ready for the robot invasion. Proteus is Amazon's first fully autonomous mobile robot. What makes it different is it can move around the entire facility thanks to advanced navigation technology. While we don't expect to see Proteus hanging around some stairwell having a quick vape break, it will use advanced AI and vision to handle heavy packages and even climb ladders. Progress?
9. Amazon investing heavily in renewable energy
Amazon, to be fair, certainly puts its considerable money where its smiling mouth is, with investment in 37 new renewable energy projects as it aims to become 100% reliant on renewable energy by 2025 – five years ahead of schedule. These projects increase Amazon's renewable energy portfolio to 15.7 GW, across 310 projects in 19 countries. As part of the US$2bn Climate Pledge Fund, Amazon has also invested in two developers of electrolyzer technologies – Electric Hydrogen and Sunfire. This innovative tech makes green hydrogen from water and renewable electricity. Does this mean Amazon sees a brighter future for hydrogen rather than electric when it comes to their delivery vans?
10. Jeff Bezos adds a cool US$14bn to his pocket as shares rise
Nothing makes investors happier than healthy sales, and despite losing US$2bn in Q2, founder Jeff Bezos trousered an estimated US$14bn as the share price soared. Just imagine if the company had made a profit – Bezos would have been over the moon. Perhaps quite literally.