Top 10 largest banks in North America ranked by assets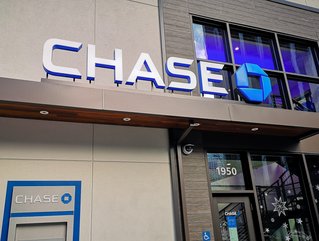 JPMorgan Chase is the largest bank in North America ranked by total assets
Business Chief takes a look at the largest banks in North America ranked by their total assets, according to the latest S&P Global Market Intelligence list
It's been something of a tumultuous few months for banking, as the collapse of Silicon Valley Bank, among others, sent shockwaves reverberating through the sector.
But, while Chinese banks lead the way these days, the US and Canada remain home to many of the industry's biggest companies.
Here, Business Chief takes a look at the largest banks in North America ranked by their total assets, according to the latest S&P Global Market Intelligence top 100 list.

1. JPMorgan Chase
Total assets: US$3.67 trillion
With assets totalling US$3.67tn, JPMorgan Chase is the fifth-biggest bank in the world and largest in North America.
The institution's history can be traced back more than 200 years to 1799, although JPMorgan Chase in its current form was founded in 2000 as a result of the merger of J.P. Morgan and Company and Chase Manhattan Corporation.
J. P. Morgan remains the name used for asset management and investment banking services, while Chase is the consumer banking division with almost 5,000 branches. Today, the business employs no less than around 290,000 people across the globe.
This year, JPMorgan jumped three places to top the 20th edition of the Forbes Global 2000 list, which ranks heavyweight firms based on their sales, profit, assets and market value.
2. Bank of America
Total assets: US$3.05tn
Bank of America is one of the US' 'big four' financial institutions and one of the largest in the world, serving a wide range of customers from fledgling start-ups to multinational corporations.
With its portfolio of banking, investment, asset management and risk management services, the firm caters for around 56 million consumers and small businesses.
Despite boasting total assets of US$3.05tn and reporting strong Q1 results for 2023, Bank of America announced in April plans to cut 4,000 jobs.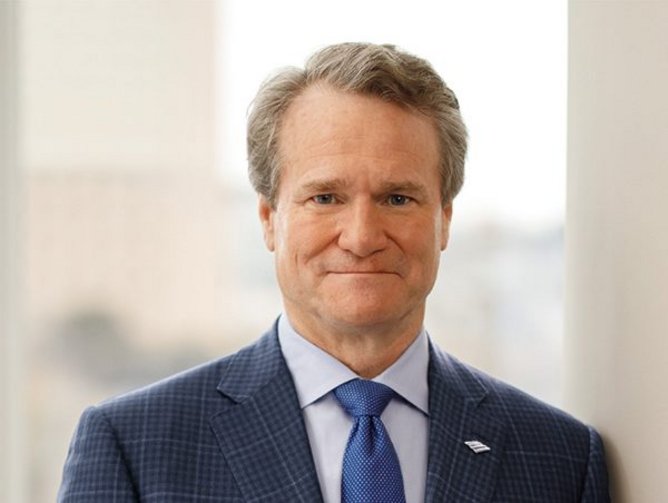 Brian Moynihan, CEO of Bank of America. Picture: Bank of America
3. Citi Group
Total assets: US$2.42tn
Citi takes pride in its mission to serve as a trusted partner by providing financial services that enable growth and economic progress.
Its core activities remain safeguarding assets, lending money, making payments and accessing capital markets on behalf of clients.
Jane Fraser, CEO of Citi, recently spoke about the corporation's intention to capitalise on generative AI, highlighting that it was crucial to be proactive but integrate the emerging technology in a safe and responsible way.
4. Wells Fargo
Total assets: US$1.88tn
With a vision to satisfy customers' needs and help them succeed financially, Wells Fargo is a diversified, community-based financial services company with almost US$1.9bn in assets.
The San Francisco-based organisation provides banking, investment and mortgage products and services, as well as consumer and commercial finance, through more than 7,300 locations and online banking.
Wells Fargo is said to serve around one in three households in the US and has additional offices in more than 40 countries.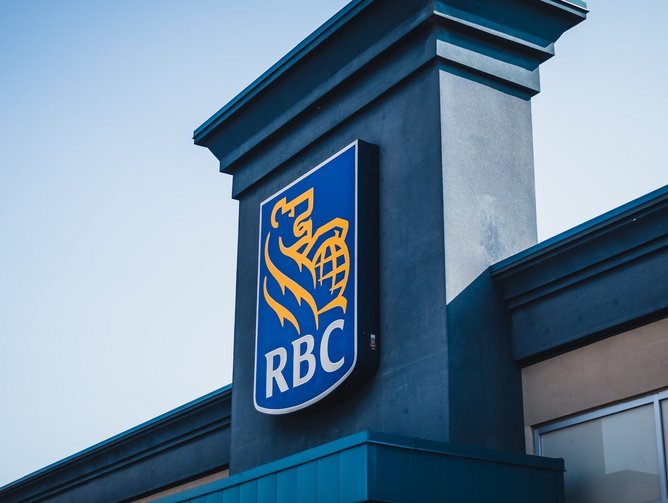 RBC is Canada's largest bank ranked by total assets
5. Royal Bank of Canada (RBC)
Total assets: US$1.54tn
Royal Bank of Canada is the largest financial institution in Canada in terms of assets and employs more than 88,000 people.
Built on a history stretching back 150 years, RBC now holds a strong market position in five business segments, serving 17 million clients across the globe.
The business has underlined diversity and inclusion as one of its key priorities, with President and CEO Dave McKay labelling diversity as "a gateway to the world and to success".
6. The Toronto-Dominion Bank
Total assets: US$1.52tn
The Toronto-Dominion (TD) Bank and its various subsidiaries are collectively known as TD Bank Group, which serves around 22 million customers in a number of key financial centres around the globe.
TD employs around 90,000 people and is keen to shout about its commitment to DE&I initiatives. This includes recruiting and mentoring military veterans, fighting against financial inequality and amplifying forgotten voices.
In recent days, the firm was named as North America's best bank for corporate responsibility in the Euromoney Awards for Excellence 2023.

7. Goldman Sachs
Total assets: US$1.44tn
After its arch rival, JPMorgan, Goldman Sachs is the second-largest investment bank in the world and remains one of the most recognisable names in business.
Headquartered in Manhattan, New York City, the organisation has further regional hubs across the globe in locations including in London, Warsaw, Hong Kong and Dallas.
Chairman and CEO David Solomon is one of many big-name bosses taking a pay cut in 2023 following a tough year. This will be slashed by around 29% to US$25m, with an annual base salary of US$2m and variable compensation of US$23m.
8. Morgan Stanley
Total assets: US$1.18tn
Morgan Stanley provides an extensive range of services to clients such as investment banking, securities, wealth management and investment management.
The company continues to be guided by its five core values: do the right thing; put clients first; lead with exceptional ideas; commit to diversity and inclusion, and give back.
James Gorman, Chairman and CEO of Morgan Stanley, is another prominent global leader to be taking a pay cut, although he is still on course to receive US$31.5m this year.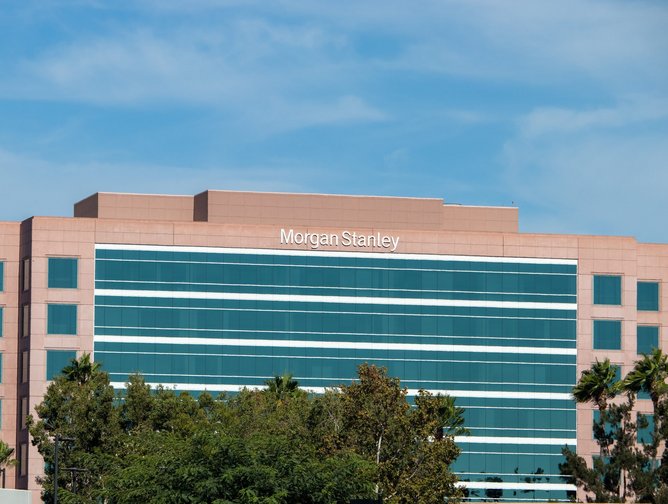 The Morgan Stanley building in Irvine, California
9. Scotiabank
Total assets: US$1.03tn
The third Canadian entry on the list, Scotiabank focuses its operations on high-quality growth markets in the Americas.
The company helps communities, customers and their families to achieve success through a broad range of advice, products and services, including personal and commercial banking, wealth management and private banking, corporate and investment banking, and capital markets.
Scotiabank's workforce consists of 90,000 employees and the business trades on both the Toronto Stock Exchange and New York Stock Exchange.
10. BMO (Bank of Montreal)
Total assets: US$859.1 billion
BMO, or the Bank of Montreal, is driven by a single purpose: to 'Boldly Grow the Good' in business and in life.
Today, the firm provides personal and commercial banking, global markets and investment banking services to more than 12 million customers.
BMO's multi-year inclusion strategy, taking it to 2025, is focused on providing access to opportunities for groups facing systemic barriers, both inside and outside office walls.
******
For more business insights, check out the latest edition of Business Chief Middle East & Africa and be sure to follow us on LinkedIn and Twitter.
You may also be interested in Business Chief EMEA.
Please also check out our upcoming event – Sustainability LIVE in London on September 6-7, 2023.
BizClik is a global provider of B2B digital media platforms that cover executive communities for CEOs, CFOs and CMOs, as well as leaders in Sustainability, Procurement & Supply Chain, Technology & AI, Cyber, FinTech & InsurTech. We also cover industries including Manufacturing, Mining, Energy, EV, Construction, Healthcare and Food & Drink.
BizClik, based in London, Dubai and New York, offers services such as content creation, advertising and sponsorship solutions, webinars and events.