Top 10 largest companies in the world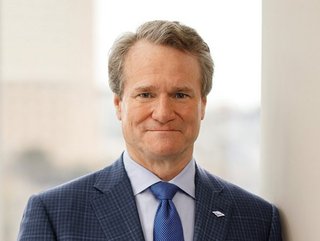 Brian Moynihan, CEO of Bank of America. Picture: Bank of America
Business Chief takes a look at the top 10 biggest businesses in the world according to the 20th edition of the recently-published Forbes Global 2000 list
Forbes has just published the 20th edition of its Global 2000, which lists the largest companies on the planet.
These heavyweight firms are ranked based on their sales, profit, assets and market value, resulting in a lengthy rundown consisting of big-name banks, oil giants, technology icons and more.
Looking at the geographical spread, the US leads the way with 611 companies on the list, followed by China and Hong Kong with 346 and Japan with 192.
Here, Business Chief takes a look at the top 10 biggest businesses in the world according to the Forbes Global 2000.

1. JPMorgan Chase
Country: US
America's largest bank by assets, JPMorgan Chase, jumps three places from no. 4 to the very summit of the Forbes Global 2000 – the first time it has topped the list since 2011.
It comes as last year's table-topper Berkshire Hathaway plummets all the way down to no. 338 following a net loss of US$22.8 billion.
JPMorgan continues to generate most of its revenue from consumer and community banking. Despite a crisis-laden 12 months for the sector, the megabank has impressed with its ability to navigate choppy financial waters and can boast assets totalling more than US$3.7 trillion.
2. Saudi Aramco
Country: Saudi Arabia
While oil heavyweights have endured a poor few years in terms of revenue, Saudi Arabian Oil Company (Saudi Aramco) sits second in the Forbes 2000.
During the most recent 12 months, Saudi Aramco was the most profitable company in the world, making US$156.4bn, eclipsing both Apple and Microsoft.
The firm is primarily state-owned and first began attracting significant attention from investors in 2016, when Saudi Crown Prince Mohammed bin Salman announced plans to list 5% at a valuation of around US$2tn – triggering the largest IPO of all time.

3. ICBC
Country: China
According to Forbes' figures, the Industrial and Commercial Bank of China (ICBC) is the largest company in the world ranked by assets (US$6.12tn).
In recent years, the bank has taken significant involvement in emerging sectors including green finance and sci-tech innovation, resulting in an increase in performance.
ICBC was established back in 1984, before being wholly restructured to a joint-stock limited company in 2005. A year later, the firm was successfully listed on both the Shanghai Stock Exchange and The Stock Exchange of Hong Kong.
4. China Construction Bank
Country: China
China Construction Bank remains one of the nation's 'big four'.
Its history dates back to 1954, when the People's Construction Bank of China was founded as a wholly state-owned bank under the direction of the Ministry of Finance to administer and disburse government funds for construction and infrastructure-related projects.
A quarter of a century later, the bank became a financial institution under the direction of the State Council and gradually assumed more commercial banking functions.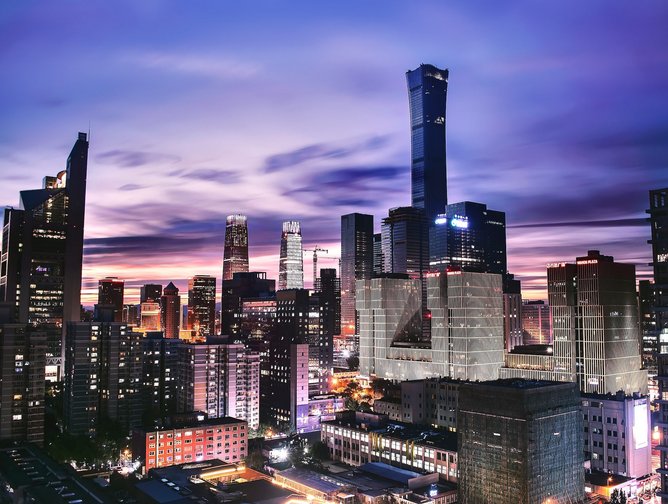 The Agricultural Bank of China is headquartered in Beijing
5. Agricultural Bank of China
Country: China
Another Chinese banking entry on the list, the Agricultural Bank of China has assets exceeding US$5.3tn. However, its market value is the lowest (US$141.8bn) of any company in the top 10 of the Forbes Global 2000.
Headquartered in Beijing, the bank is divided into four main business segments: corporate finance, personal finance, treasury and asset management.
In October 2021, the Agricultural Bank of China signed the UN Principles for Responsible Banking, affirming its commitment to developing green finance and supporting sustainable development.
6. Bank of America
Country: US
Bank of America is one of the US' 'big four' financial institutions and one of the largest in the world, serving everything from fledgling start-ups to multinational corporations.
With its portfolio of banking, investment, asset management and risk management services, the firm serves around 56 million consumers and small businesses.
Despite enjoying strong Q1 results, Bank of America announced in April plans to cut 4,000 jobs.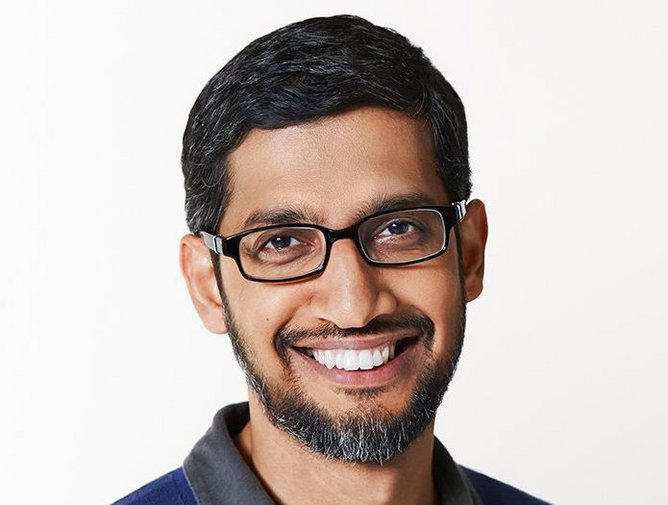 Sundar Pichai, CEO of Google and Alphabet. Picture: Google
7. Alphabet
Country: US
Alphabet is, of course, best known for being the parent company of Google.
The legendary search tool is itself known for being one of the world's most valuable brands thanks to its market dominance and continued expansion into new products and services.
Over the past 18 months, existing products such as Google Wallet, Google Pixel and Google Cloud have been enhanced with new AI and virtual reality features.
Moreover, Google continues to be active in its approach to sustainability and tackling climate change, including by making strong commitments to data centre cooling and aiming to operate entirely on carbon-free energy by 2030.
8. ExxonMobil
Country: US
ExxonMobil enjoyed a revenue jump of 45% in 2022, driven in large part by disruption caused by Russia's invasion of Ukraine. It also remains one of the most profitable businesses in the world, making more than US$60bn during the most recent 12-month period.
An oil company at its core, ExxonMobil also has operations in natural gas, coal, nuclear fuels, chemicals and mineral ores. Commitments have been made in recent years to providing greener solutions for the industry, including through the advancement of carbon capture projects.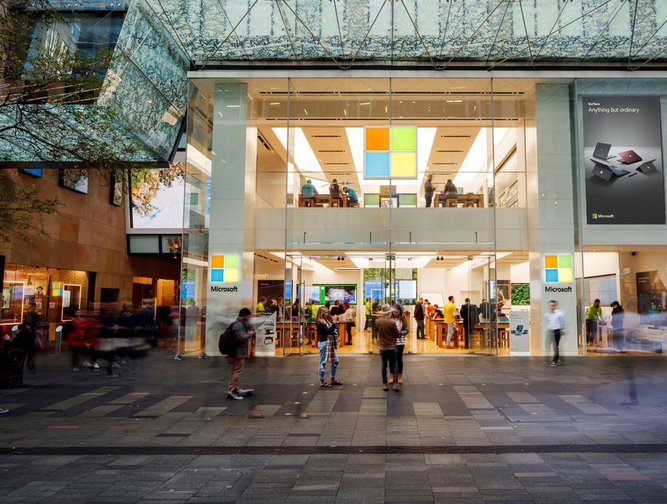 Microsoft remains one of the largest companies in the world. Picture: Microsoft
9. Microsoft
Country: US
Microsoft's market value stands at a monster US$2.3tn, putting it ahead of Saudi Aramco but just behind Apple (see no. 10).
In a bid to finally compete with Google from a search engine perspective, the company launched its new version of Bing in February, with ChatGPT built in.
And recently, the tech giant has been looking to tie up a US$69bn deal to buy Activision Blizzard in what would be the biggest deal of its kind in gaming history, but has been left frustrated by regulators.
10. Apple
Country: US
Apple is continuing to innovate, invest in long-term growth plans and expand its offering into a broader range of services, diversifying its suite of products beyond its most popular: the iPhone. Sales reached US$385.1bn in the 12 months up to 5 May, 2023.
In recent days, the tech trailblazer unveiled its new Vision Pro headset, which blends digital content with the physical world.
What's more, earlier this year Apple topped Fortune's list of the World's Most Admired Companies – based on corporate reputation – for a 16th consecutive year.