20 essential leadership resources for Black executives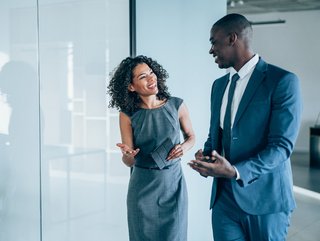 To celebrate Black History Month, here are 20 resources for Black leaders – from business books to leadership coaches to business school exec programs
As we head into Black History Month 2023, celebrating the news that women CEOs now run more than 10% of Fortune 500 companies for the first time in history, we must remember that the lack of diversity at Senior Levels remains disappointingly low.
Just 5.9% of all chief executives in the U.S. are Black, despite the fact Black Americans make up 13.6% of the country's population.
And yet, when companies appoint Black CEOs, their market caps jump by 3.1%, a new study from the Stevens Institute of Technology has found.
To help inspire, educate and support Black professionals in their leadership journeys, we've rounded up 20 essential resources – from business books and podcasts, to accelerators, executive programs and conferences.
1
Black Leaders Program – Stanford Graduate School of Business
Stanford Business School's one-week in-person leadership program for Black Leaders uniquely explores the complexities of showing up authentically and creates the space and support to help participants delve into the challenges and opportunities of being a Black leader today.

Described as a 'leadership program unlike any other', participants learn how to more effectively manage power, influence others even when they don't have formal authority, and communicate more effectively. A combination of real-time faculty-led lectures, small-group exercises, guest speakers, and facilitated conversations culminate with a capstone project. Next intake is 24 September 2023.
2
PowerNetworking Conference – four day, in-person summit
Claiming to be the 'number one networking convene in the world' and voted by Forbes as one of the top five conferences in the world for entrepreneurs, PowerNetworking Conference has been the home of Black entrepreneurs looking to connect, grow and prosper for more than two decades.

Next taking place in August 2023, the conference will convene thousands of the world's best and brightest black leaders and world-class speakers for four days of networking, power talks, panel discussions and workshops. Among inspiring discussion topics are supercharging your income using stock options and building your business portfolio led by equally inspiring Black leaders, from crypto advocate Najah Roberts to founder of The Black Business School Dr Boyce Watkins.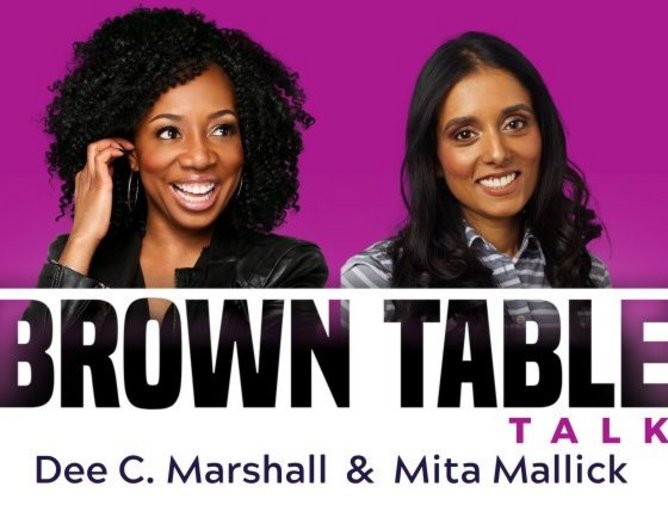 3
Brown Table Talk podcast
Navigating being a minority in the workplace is a common struggle for women of color. This is the premise behind the Brown Table Talk podcast from New Jersey professionals and hosts Dee Marshall, a Wall Street veteran and CEO of Diverse & Engaged, and Mita Mallick, a top LinkedIn voce on DEI.

Dee and Mita break down the challenges women of color face in the workplace, share their lessons learned, and offer practical tips on how to navigate and win at work. As well as discussing stories of the moment, like award-winning director Jane Campion's controversial comment about the Williams' sisters, the podcasts address everything from racial gaslighting to setting boundaries. There are two seasons (18 episodes) with each weekly episode typically under 30 minutes
4
BPN Network – professional networking club
Credited with being the fastest growing college-to-industry professional pathway organisation in the US, this non-profit networking club connects black professionals and delivers a roster of useful resources, including programs and events to help black leaders increase their social capital and develop their leadership skills.

There are three chapters, in Miami, Chicago and LA, as well as professional development programs like The Office (think workshops, panels and masterclasses) and events, including the annual Black Professionals Summit (the next one is November 2023 in South Florida). This is jam-packed with sessions and experiences, including the Leadership Summit, a full-day experience of professional development including innovative wealth strategies delivered by dynamic speakers.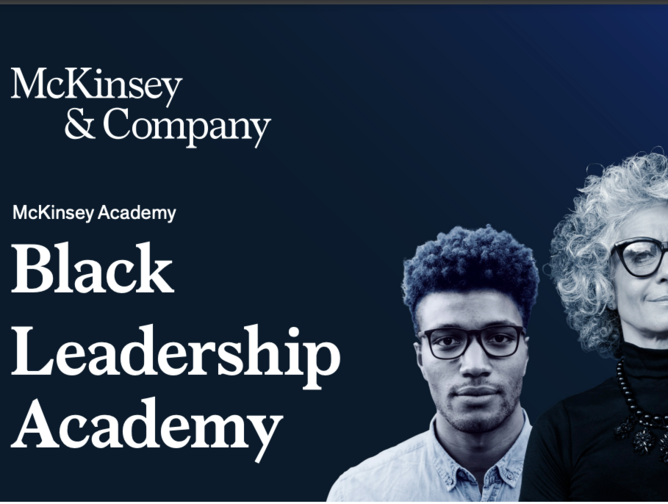 5
McKinsey's Black Leadership Academy
Launched late 2020, McKinsey's Black Leadership Academy secured enrolment of 10,000 participants from 300 organisations across the US within the first three months. The Academy, based on the consulting company's decades of experience in developing leaders, delivers two marquee programs designed to accelerate the careers of Black professionals – one for early-to-mid-career managers and another to prepare senior executives for the C-suite.

Among topics addressed are the power of storytelling, leading in a crisis, business fundamentals, and effective sponsorship and mentorship. McKinsey later launched the Connected Leaders Academy, for Black leaders based in EMEA. To date, 40,000 participants from more than 900 organisations and 15 industries have enrolled.
6
Black Founders for advice, mentorship, funding
Black Founders was started in 2011 as an organisation dedicated to empowering entrepreneurs and to provide founders with access to advice, mentorship, and funding. With the goal to 'stimulate tech entrepreneurship' and create more growth in the community, Black Founders offers various events and conferences for members to connect and network. They also host weekend-long HBCUHacks hackathon events at historically Black colleges and universities.
7
Women of Color in Corporate Leadership TED Talk
In her powerful TED Talk, For Survive to Thrive: Women of Color in Corporate Leadership, DeRetta Cole Rhodes discusses how we can all better embrace and cultivate female leadership. DeRetta, who is CHRO for YMCA of Metro Atlanta, speaks about her own experience navigating the corporate ranks as a woman of colour, having held leadership positions at FirstData, Turner Broadcasting, and Ernst & Young.
8
Coaching for Everyone – complimentary executive coaching
With the mission to make executive coaching accessible, veteran executive coach J Victor McGuire set up non-profit Coaching For Everyone – offering complimentary coaching and leadership support to underserved and under-resourced BIPOC populations. The non-profit matches high-level certified coaches with individuals in its client base, providing two virtual coaching sessions per month, for three months.

Victor, who has more than 30 years of leadership development experience including with Fortune 100 businesses, says his non-profit was born from one simple question – 'how would the lives of those who are under-resourced be impacted if they had access to the same type of approaching as some of the top employees in Fortune 100 companies?'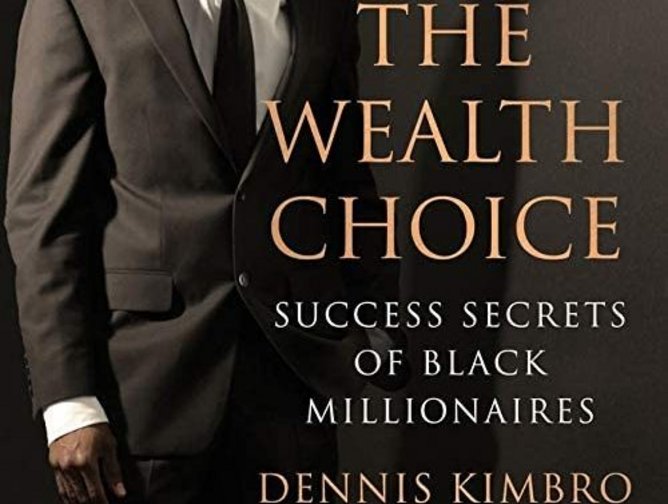 9
The Wealth Choice – business book
Penned by bestselling personal finance author Dennis Kimbro, The Wealth Choice explores via interviews the habits and actions of some of the wealthiest black millionaires who have achieved huge corporate or entrepreneurial success over the past decade.

Business leaders and entrepreneurs, including Bob Johnson, L. A. Reid, Herman Cain and T.D. Jakes, discuss what habits they cultivated and the sacrifices they made giving readers advice on how to climb the ladder. Using real-world examples and statistics, this is both an inspirational and practical guide to cultivating good habits and setting goals.
10
Black Executive Leadership Accelerator – Berkeley
Delivered by UC Berkeley's world-renowned faculty, this virtual 11-week program is for Black leaders looking to advance to higher levels of responsibility, helping them to develop critical leadership skills, navigate accelerating change in the business ecosystem, and strengthen their impact.

Throughout the program, participants get to reflect upon modern opportunities and challenges that African American leaders face and receive the real-world expertise of business practitioners sharing their own personal journeys. Among past speakers ae Damon Jones, Chief Communications Officer of Procter & Gamble and Karen Horne, SVP of DEI for Warner Bros. Discovery.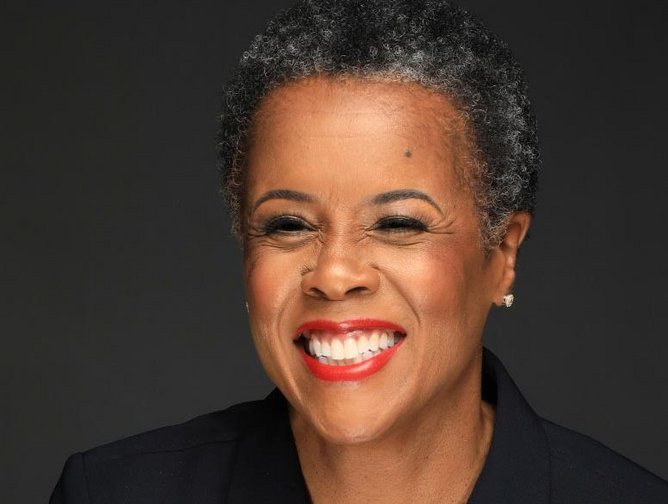 11
Dr Kym Harris-Lee – executive coaching
While grappling with career challenges and obstacles is not unique to women of color, Dr Kym recognises that they sometimes face special challenges. And this is where her executive coaching plays a role, helping women of color to take bold action to "authentically achieve more visibility, connectivity, influence and success without compromise".

Using the M.O.R.E. Mindset coaching methodology, Dr Kym guides execs through a coaching experience that reveals the unique qualities and characteristics they possess but may not be leveraging as their super-power. She helps them understand how they are perceived by others so they can maximise the positive experience they create in every interaction.
12
Black Leadership Institute – fellowship program
The Black Leadership Istitute (BLI) brings together a US nationwide cohort of Black leaders in senior roles across all sectors for an 18-month fellowship program – 12 months of in-person regional convenings and virtual sessions followed by six months of individual, virtual executive coaching. There are two in-person retreats to locations of significance to the Black experience in the US and sessions that anchor on critical topics that enable Black leaders to identify and implement new strategies for building greater power and influence in their communities.

As Erica Hamilton, Founding Director of BLI puts it: "Through BLI, we have the opportunity to center Black leaders in design and implementation of a unique program that will give these leaders what they want and need to realize their goals for driving impact in their communities and the world at large.:
13
Information Technology Senior Management Forum
Formed in the mid-nineties by a group of tech executives who wanted to improve diversity in the tech industry all the way to the executive level, Information Technology Senior Management Forum (ITSMF) delivers career-advancing programs for Black IT professionals – executives and managers.

Its 'emerge' program for example is designed to increase the representation of women of color at senior levels in the tech industry. Membership of ITSMF gets you networking opportunities with industry leaders, knowledge share and support and attendance to coveted thought-leader events and conferences, including the CxO Forum with discussions on topics that impact business value, influence workplace culture and transform the industry.
14
Black Woman Leading – virtual progam
Designed for Black women, who are mid-career, the recently launched Black Woman Leading professional development program is the brainchild of Laura Knights, CEO of Knights Consulting. With this program, Laura uses her more than 18 years of experience developing personal and professional development program to help female leaders strengthen leadership skills, share and process workplace experiences, and create action plans to meet professional goals.

The three core focus areas for the small group learning experience are: leadership and career development; mental wellness and self-care; relationship management in the workplace. The next one kicks off in August. Laura has also launched a podcast of the same name, to amplify conversations that address the needs of women leaders in the workplace.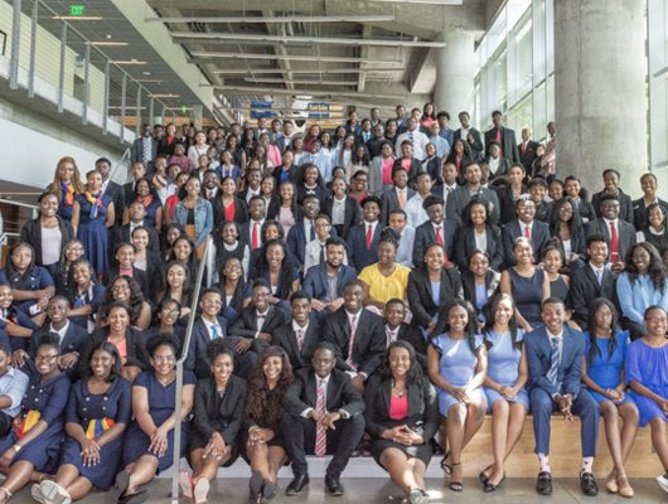 15
National Black MBA Association
Claiming to be the largest network of Black professionals (21,000 members), the National Black MBA Association is for African Americans who have earned or would like to earn their MBA. The Association works with businesses, from FedEx to 3M to Wells Fargo, to create educational opportunities and economic growth for Black professionals.

As well as offering 40 local Chapters, there are 21,000 members and more than 500 corporate, academic and not-for-profit partners. Offerings include year-round virtual programming and professional events. Since its inception in 1991, the NBMBAA Leaders of Tomorrow Program – which is driven by mentoring across five developmental areas – has mentored more than 8,000 talented youth aspiring to leadership roles in professional fields.
16
How to Transform Corporate Culture in a Race-Conscious World – business book
As a black man at the highest levels of corporate America for over 30 years, including as CEO of global smoothie chain, Jamba Juice, where he led a successful turnaround and created a new era of diversity and inclusion, James White is perfectly placed to deliver on building an anti-racist company culture. And he does in this tome. Tapping into his own experience, as well as those of other leaders at the vanguard of DEI, White and his daughter Krista White offer practical lessons and real-world examples of techniques business leaders can use to address the issue of race in the corporate world.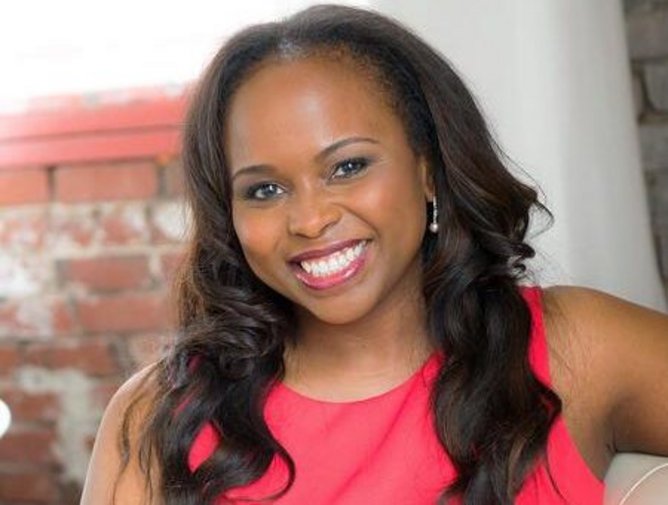 17
Tonya Echols – award-winning Black executive coach
A multi-award-winning international Executive Coach, Leadership and Organizational Development Consultant, Tonya is the Managing Principal of Vigere, one of the Top 20 Leadership Development Training and Coaching companies for 0222 and a Global100 honoree for 2023. As well as having 27 years of experience in corporate management, technology, finance and DEI, Tonya is a faculty member of the Institute for Professional Excellence in Coaching (iPEC), a contributing member of the Forbes Coaches Council, and an Executive Coach for the TED Fellows Coaching and Mentoring Initiative.
18
The Little Black Book of Success
In The Little Black Book of Success: Laws of Leadership for Black Women, three high-level black executive women share their strategies to help all Black women, at any level to play the power game – and win. This practical tome focuses on the building blocks of true leadership – self-confidence, effective communication, collaboration, and the courage needed to guide and transform careers. There is also a workbook, dubbed a 'personal call-to-action plan' which features skill-building exerci9ses, questions, quizzes, and self-evaluations, based on leadership principles to help build careers.

19
Women of Color Leadership Program – Harvard
Designed for women of colour who have 7-20 years of professional experience and are being considered for roles of increasing responsibility, this program – taking place in-person at the HBS Campus over four days – emphasizes practical steps women can take to enhance their leadership ability and fulfil their ambitions. Through a combination of faculty presentations, case studies, self-assessment exercixses, simulations, videos and group discussions, cohorts explore key leadership imperatives and the challenges women of c olor face in acdressing them. Among key topics explored are manahging your work identity, managing your team, managing your network, and leadership responsibility.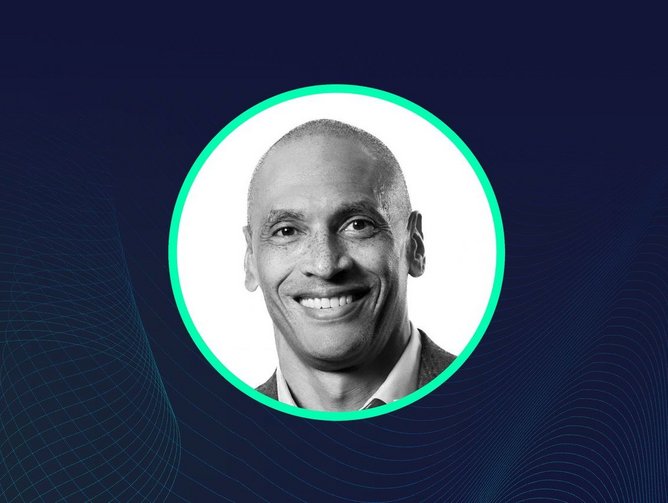 20
LinkedIn Black leadership influencers – to follow
To find inspiration and unique perspectives on work and leadership, follow Black leaders on LinkedIn and the conversations they are having. Here is a selection o get you started: