BCG's Daniel Weise on supply chain and procurement strategy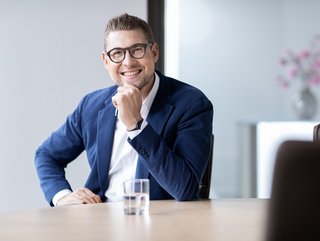 Daniel Weise, global leader of Boston Consulting Group's procurement business line, on the timely publication of his new book, Profit From The Source
When it comes to procurement, supply chains and sustainability, few people know these vital business foundations better than Daniel Weise.
Boston Consulting Group's Global Topic Leader - Procurement is also the CEO of INVERTO – a BCG subsidiary specialising in procurement and supply chain management consulting.
You will often find Weise's co-authored byline on publications, reports and books, but even he would be the first to admit that with his latest offering, Profit From The Source, the subject matter of supply chain disruption, risk and resilience is more relevant right now than when he first put pen to paper.
Working with BCG colleagues Alenka Triplat, Christian Schuh and Wolfgang Schnellbächer, Weise says they came together to write the book because they wanted to get across a clear message – business leaders should put their suppliers, and by extension their procurement function which 'owns' the corporate relationship with suppliers, at the heart of their business.
But time and again, they encountered CEOs who spent next to no time thinking about or getting actively involved with their suppliers. Time and again, they saw that chief procurement officers were marginalised and given no opportunity to influence the strategic direction of their company. This made no sense.
Suppliers account for half of a typical company's budget. On top of that, they are a rich source of competitive advantage – helping companies to create products and services that are not only lower cost but also lower risk, more sustainable, more innovative, higher quality, and faster to market.
Bearing that in mind, Weise wondered how CEOs can justify spending so little time with suppliers. The result is Profit From The Source.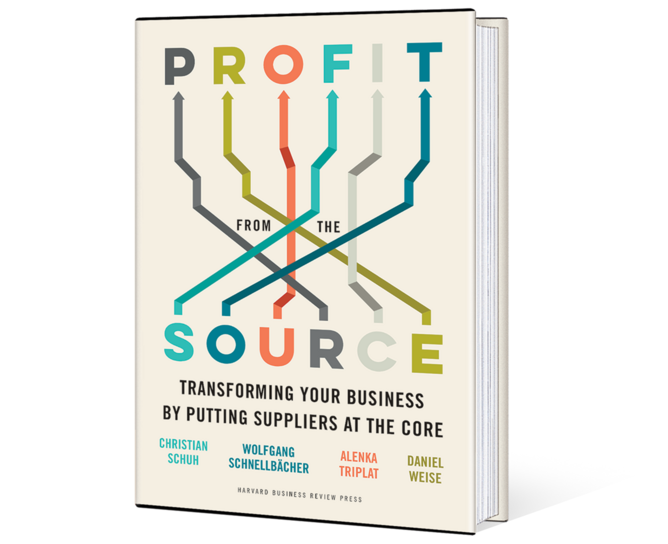 Business Chief: What is the book all about, and why is it relevant right now?
Daniel Weise: Well, as the subtitle says, the book's about how CEOs can transform their business by putting suppliers at the core. We offer a blueprint for radical change that identifies three building blocks of a revitalised company: what the CEO needs to do to change, what the company needs to do to change, and what the company's ecosystem, or network, of suppliers needs to do to change.
As we started to put pen to paper, or rather finger to keyboard, the book was highly relevant, because the world was facing supply issues as a result of the trade war between the US and China. But it has become even more relevant since then, with the currently raging supply chain crisis triggered by the global pandemic and the war in Ukraine. Business leaders, struggling to get essential raw materials, components and other parts, are realising that they failed to pay enough attention to suppliers and their procurement function. Also, they need to find a way to generate profitable growth as they emerge from the various crises. They are urgently looking for answers – for solutions. This book has them.
BC: This is a book about procurement and supply chains, but is it also essential reading for any CEO right now?
DW: Absolutely. In fact, the CEO is the main, target reader of Profit From The Source. There are two reasons. One is this: We know that, as with most things in a company, if the CEO doesn't get behind something, it won't happen. But the bigger reason is that we believe suppliers and procurement should be strategic, and therefore by definition, CEO priorities.
Indeed, our #1 practical principle, the first of 10, is: Start At The Top: Make your Suppliers and your Procurement Function Leadership Imperatives. It is only when they are deemed strategic priorities and leadership imperatives that they can have a positive impact on corporate decision-making and the future direction of a company.
To make them strategic, CEOs must do a number of things. For example, at a personal level, we recommend that they spend more time with suppliers. Research from Harvard Business School suggests that CEOs spend just 1 per cent of their time with suppliers – the equivalent of seven minutes a day. That's not enough. In particular, they should nurture one-on-one relationships with the CEOs of their top suppliers – the 20-40 companies that account for half of their supplier budget.
At a company-wide level, they need to change the mindset, so that procurement is regarded as an important business capability. One effective way to do this is to elevate the role of the chief procurement officer by appointing the CPO on their first day in the top job, choosing someone who could be their successor, and installing them in an office next to or near their own. Also, CEOs should revamp their procurement function.
BC: How important are procurement and supply chains in 2022?
DW: I would say: Is there anything more important for business, and indeed political, leaders this year? The world is facing a potential humanitarian crisis, with some 400 million people reliant on the grain produced by Ukraine, the bread basket of Europe. Meanwhile, with factories closed, and vital ports (such as Shanghai and Los Angeles) either closed or severely impaired, companies are struggling to get the raw materials, oil and gas, and essential parts they need to make their products.
In the automotive industry, for example, the shortage of semiconductors is having a severe negative impact. In 2021, automakers cancelled plans to build ten million cars. This year, we forecast that they will cancel a further seven or eight million vehicles. And that won't be the end of it. Next year, we anticipate that they will cancel four million automobiles, as demand for semiconductors outstrips supply by 10 per cent. It all goes to show that without functioning supply chains, the global economy grinds to a halt.
BC: You talked about black swan events and grey rhinos at BizClik Media Group's recent Procurement & Supply Chain LIVE show – tell us more?
DW: 'Grey rhino' is the expression coined by business writer Michele Wucker to describe a highly probable, highly predictable, high-impact event. She came up with this idea as a contrast to Nassim Nicholas Taleb's 'black swan': a random, highly improbable event. So often, business leaders rush to identify an unusual event, such as a pandemic, as a black swan event. They do so to explain away their failure to anticipate and prepare for the event and its negative impact on the company. But really, a pandemic or a tsunami or a cybersecurity breach or a product failure—these are all predictable. In other words, they are all grey rhinos.
So, how can you best prepare for them? There are three things we think CEOs can do. First, they need to develop a deep knowledge of their supply chains: not only understanding where their suppliers are located and what they are producing but also forging better links with the suppliers of their suppliers—all the way back to the start of the chain. Second, they need to gather intelligence from suppliers who are a precious source of news about competitors' current and future products, information about up-to-the-minute trends, and the latest thinking on faster, better, and safer ways to source and make products. And third, they need to understand that the next crisis is not an 'if' but a 'when'.
BC: Most people would think that suppliers and procurement are primarily the concern of the CPO. But, in your book, you say that it should be a CEO issue. Why do you think so?
DW: Even in the best of times, CEOs all too often fail to fulfill the lofty ambitions that they set for themselves when they took the top job. The urgent gets in the way of the important, short-term firefighting trumps long-term thinking. But since the outbreak of the COVID-19 pandemic, CEOs have been experiencing the worst of times. Amid all the turmoil, they have still been expected to do the seemingly impossible: cut costs while improving the quality of their companies' goods and services and while making their businesses faster, more innovative, and more sustainable.
It is my and my co-authors' view that out of all the different business functions, only the procurement function can help CEOs on all of these dimensions. Its role managing suppliers means that it holds the keys to the engine that really drives the company and its future. Very simply, this is why it is a CEO issue.
BC: One of your key points is that the job of procurement is more than just reducing costs. So, how else can procurement contribute to the growth of their company?
DW: Yes – in fact, this is the key point we make in the book. In most companies, CEOs instruct the procurement team to focus on purchasing goods and services from suppliers at the lowest price. But this limited instruction means that they routinely fail to capitalise on the team's phenomenal potential to contribute to a company's profitable growth.
By virtue of the fact that it owns the corporate relationship with suppliers, the procurement team not only controls more than half of a company's costs (and therefore the levers for reducing costs), it also: determines the quality and sustainability of a company's products and services; affects the speed of a company's operations; influences a company's capacity to innovate; and possesses the capacity to protect a company from as-yet-unknown risks in the supply chain.
As we explain in the book, one way that CEOs can capitalise on the potential of the procurement team is to give it ownership or co-ownership of the entire product life cycle – from concept development through the end of production. When they do this, they can significantly lower costs and ensure that the company benefits from the accumulated knowledge and expertise of suppliers in a way that generates value across the five other mission-critical sources of competitive advantage I referred to earlier.
BC: What do you foresee as the biggest challenges facing CEOs in the next two years?
DW. I would say there are three main challenges – and, in each case, suppliers and the procurement function can, and should, play a key role in helping CEOs tackle them.
One is inflation: this is spiraling out of control. The procurement team can help contain costs by working closely with suppliers. We recommend what we call the 360o program: a company demands their top suppliers make an upfront commitment to double savings in return for a wraparound package of business support (hence the 360o name).
A second challenge is supply chain risk. The supply of some goods, such as semiconductors, shows no signs of getting back to normal anytime soon. The procurement team can help source emergency supplies and build resilient supply chains for the future.
A third challenge is meeting increasingly tough environmental, societal and governance (ESG) standards. The procurement team can help the company do this – and become sustainable – because suppliers often make the most flagrant breaches of the rules.
BC: How can having deeper insight into suppliers make a business more sustainable and, therefore, more successful?
DW: A company has no hope of meeting ESG standards without the active cooperation of suppliers. Take the challenge of climate change, for example. Most major companies have signed up to ambitious targets to deliver 'net zero' carbon emissions by 2050, if not before. This may sound a long way off, and beyond the tenure of the current generation of CEOs. But companies have also signed up to short- and medium-term targets in the knowledge that if they don't deliver these, their companies won't be able to deliver on the longer-term 2050 commitment. To hit these earlier targets, CEOs need to work with their suppliers, who are often the biggest emitters of greenhouse gases.
We conducted some research, in partnership with the World Economic Forum, and, to take just one example, we found that some 90 per cent of the carbon emissions generated by all the companies in the FMCG-products supply chain up to the point of sale are created by suppliers – specifically, chemicals and plastics, freight, and manufacturing companies. So, companies have to collaborate with their suppliers.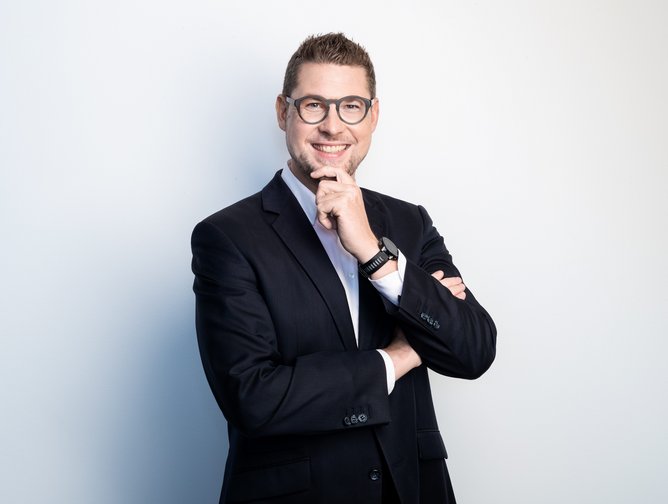 Executive profile: Weise on Weise
"I joined BCG in 2003, just after the tech boom and bust. Since then, the world has experienced some turbulent times: the financial crisis which led to the Great Recession, the UK's departure from the European Union, the US-China trade war, a once-in-a-century global pandemic, and now, with the war in Ukraine, the first conflict between neighbours in Europe since the Second World War.
During this time, BCG has grown exponentially, as demand for its consulting advice has increased, and I have taken every opportunity to work across different industries (in particular the industrial goods and energy sectors) and different regions. Above all, I have specialised in procurement and supply chain management, and now serve as BCG's global leader for procurement.
I studied procurement at university as part of my degree in business administration. But the big triggers for my developing interest in procurement were two separate events. First was Russia's annexation of Crimea, Ukraine's peninsula on the Black Sea, in 2014: this foreshadowed some of the global supply issues we're now seeing – for instance, the price of neon gas, a by-product of the Crimean steelmakers that is essential for the manufacture of semiconductors, increased by 600 per cent. The second was the United Nation's Paris Agreement in 2015: this set a new benchmark for carbon emissions that completely changed the game for business and made climate change a CEO imperative.
I realised that on both of these issues – the resilient supply chain and sustainability – procurement needed to have a bigger voice around the boardroom table. It is only there, where the big decisions are made, that procurement can make a meaningful contribution to the strategic direction of the company."
Company profile: Weise on INVERTO
"INVERTO is an independent subsidiary of BCG – a company we acquired five years ago in order to strengthen our procurement and supply chain management offering to our clients. Founded in 2000, it brought us some very distinctive, specialist capabilities as well as an unrivaled data set stretching back 20 years that allows us to benchmark our clients and provide a very customised service.
I became CEO in 2021, and I do this job alongside my role as leading BCG's procurement consulting business. Yes, there's added pressure, but I relish the challenge. It provides me with a unique perspective on the evolution of the procurement business – how it has changed over the past few years and how it is poised to change over the next few years.
I feel extraordinarily privileged to be leading INVERTO's next phase of growth. We are planning to add more than 100 consultants in 2022, which is more than we had when we bought the company in 2017."