Deloitte: CEOs lower expectations in light of global crises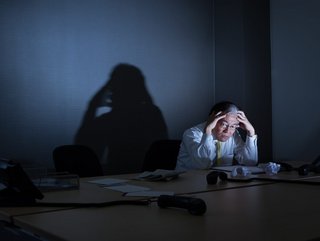 The Summer 2022 Fortune/Deloitte CEO survey suggests leaders have lowered growth expectations as global problems like inflation, talent and volatility bite
Anyone doubting the pressures CEOs are facing, and the changing nature of the role, should check out the latest Summer 2022 Fortune/Deloitte CEO survey.
Market volatility, uncertainty, inflation, labour shortages, supply chain disruption, and employee wellbeing are all heaping extra pressures on CEO 3.0.
Not so long ago, as we entered 2021, CEOs described the year ahead with one key word – hope. Halfway into 2022, it is perhaps not surprising to hear that CEO optimism has declined.
As well as being ambassadors, beacons, and leaders in troubled times, CEOs have new expectations on their shoulders – including diversity, equity and inclusion to wider social issues.
"The complexity and uncertainty of the economic environment are weighing on CEOs today as they plan for the next 12-18 months while navigating a myriad of disruptive factors such as inflation and supply chain issues, talent and skills gaps, and geopolitical instability," says Joe Ucuzoglu, CEO Deloitte US.
"But despite lower economic growth expectations shared by CEOs, they remain relatively optimistic about the performance outlook of their own organisations."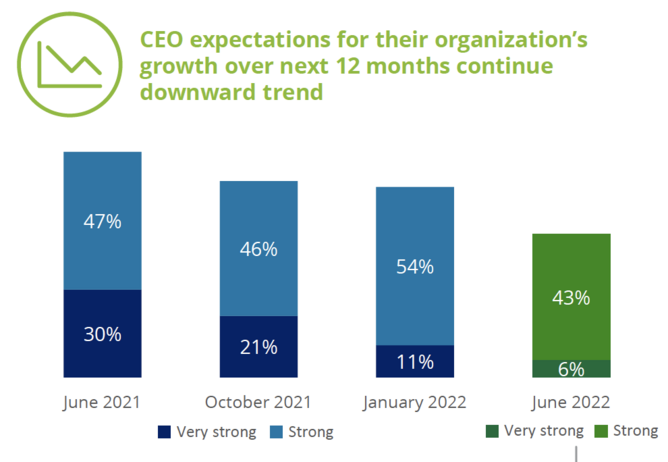 Key findings of the Deloitte CEO survey
Growth expectations trend downward, and pessimism is on the rise
While around half of CEOs expect strong or very strong growth for their own organisation over the next 12 months, this is down 28% from June 2021 (77%) and 16% from January 2022 (65%).
Disruptors are many and in flux
More than 80% of CEOs expect inflation to influence or disrupt their business strategy within the next 12 months. The shortage of labour and skills previously took top spot but remains a top concern for 59% of CEOs. Geopolitical instability and supply chain disruptions also make the list of top concerns.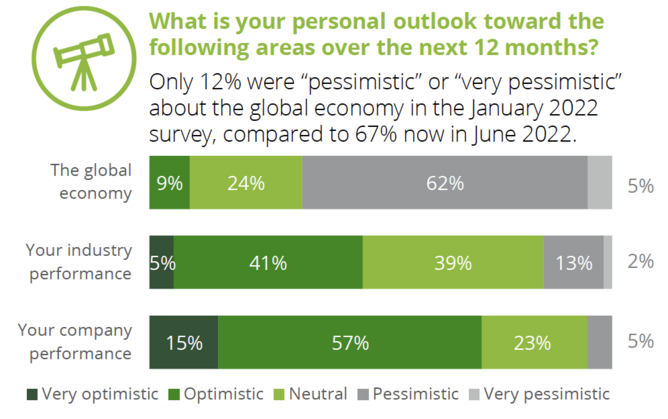 DEI practices have seen positive strides
CEO commitment to diversity, equity, and inclusion (DEI) has grown over the past year, including increases in companies building DEI into their strategic priorities and goals (92%) and disclosing those metrics to employees (72%).
Being called upon to take a stand on a variety of societal issues
Alignment with their organisation's strategy, purpose, and values remains a top factor for determining whether CEOs take a vocal stand on social or societal issues (90%). Employee sentiment is also a consideration for almost half (44%).
Leaving a legacy
When asked about succession planning, most CEOs (63%) believe their board has a well-defined process in place. However, only 54% believe they have strong candidates.
Headwinds keep coming but CEOs are staying the course
When asked about their biggest challenge, CEOs cited uncertainty and volatility as the top concern, ahead of talent, inflation, supply chain, managing stakeholders, and navigating change.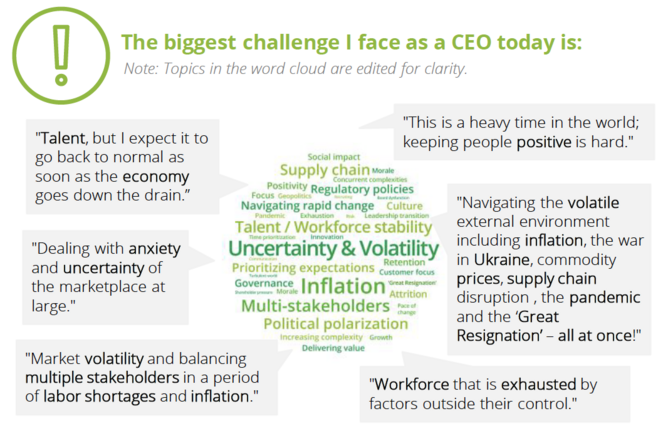 On a positive note, CEOs say personal wellbeing is high, with the majority (72%) optimistic or very optimistic on this front.
Deloitte says we be seeing today's CEOs shifting from an unflappable optimist to a more vulnerable leader. This new breed of CEO may more relatable and in touch with their stakeholders. Ultimately, a more human CEO.