Three email marketing tactics to boost deliverability
By Liviu Tanase, CEO and Founder of ZeroBounce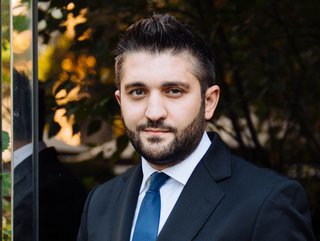 Liviu Tanase, CEO and Founder of ZeroBounce
Liviu Tanase, CEO and Founder of ZeroBounce, offers his advice on how email marketing teams can achieve higher engagement and conversion rates
Email marketing effectiveness goes hand in hand with email deliverability. For your emails to perform, they must land in the inbox – and this aspect is challenging for many marketers and business owners.
To understand how to increase email deliverability, first let's define what it is.
What is email deliverability?
Email deliverability shows the number of emails that reach the inbox. As opposed to email delivery, it doesn't count the emails that land in the spam folder. Instead, it paints a clearer picture of how successful an email programme is by measuring an email's ability to arrive in the inbox. Email deliverability is also called inbox placement.
Email marketing tactics to improve your email deliverability
If you send marketing emails, you probably spend a lot of time creating your newsletters and campaigns. Great emails entail beautiful design, compelling copy and a smart strategy that puts your customer first. Considering all your efforts, the spam folder is the last place you want your emails to go. Most people don't check their junk folder and, when they do, chances are your campaigns will get deleted.
So, how can you avoid the spam folder and help your emails go to your customers' inboxes? Follow these three steps, and you'll see better results.
Re-evaluate the health of your email database
Many factors influence your inbox placement, but at the top of the list is the quality of your email database. As an email sender, you build a reputation – a sender score that inbox providers use to determine whether you're a lawful, legitimate sender. When your email list acquires many invalid email addresses and you get bounces, that tarnishes your sender reputation. You begin to look like a spammer, so your emails will go to the spam folder.
On average, almost a quarter of your email database degrades annually, ZeroBounce found in its Email List Decay Report for 2023. The degradation of your database is natural; people switch jobs and email addresses all the time. However, to ensure good email deliverability, you must validate your contacts regularly.
Using an email verifier, you can see how many of your leads have become obsolete and remove them from your list. Thus, you avoid bounce-backs, keep a good sender reputation and allow your emails to reach your prospects.
Segment your email list for higher engagement
Another important factor in your email deliverability is how people react to your emails. The higher your open rates and click-through rates, the better your sender reputation. As a result, you're more likely to enjoy solid email deliverability.
Getting people to engage with your emails can be challenging. However, one email marketing tactic that has proven its effectiveness through the years is segmentation. Splitting your audience in different groups, then targeting those groups with relevant messages, allows you to build more engagement.
Your customers' journey with your company provides you with useful data. Start by segmenting your email list using criteria such as location, gender, purchase history and any other patterns that stand out. Next, ask yourself what those groups would find most compelling and craft your emails around those elements.
People interact with content that feels like it's made especially for them. If you take the time to study your audience, you will see there's plenty of data available to help you create more personal experiences with your emails.
Handle unsubscribes and spam complaints promptly
While a great channel to increase business revenue, email also has its unpleasant sides. As a mass email sender, getting unsubscribes is inevitable. It's something you should never take personally. As their lives and careers are constantly changing, there may come a time when some people won't need your emails anymore. Make sure to include an 'unsubscribe' link in all your emails and give everyone the option to leave. Otherwise, if they don't have a quick way to opt out, those subscribers may report you as spam.
Spam complaints are a real threat to your sender reputation and email deliverability. When someone marks your message as spam, they are telling inbox providers that you may be a spammer.
There are two approaches to mitigating this risk:
Honour unsubscribes immediately: You can easily set this up within your email marketing platform to avoid reaching out again to someone who doesn't want to hear from you anymore.
Remove complainers right away: Those subscribers will never convert, so it's no use in keeping them in your database. On the contrary, emailing them again may result in more spam complaints.
As a rule of thumb, make sure your spam complaint is no higher than 0.01%, meaning one complaint for every 100 emails. If it exceeds this threshold, it's time to reassess your email content and design.
Bonus tip: send emails regularly
Email marketing entails a lot of effort. A weekly newsletter may not seem like much, but it takes a few hours to create. As time-consuming as it may be, to see results you need to be consistent and send your emails as promised.
First, it helps you build your brand and business. Your customers may not hit the 'buy' button on every email but, when they're ready to make a purchase, they'll remember you. Also, being present in your subscribers' inboxes fosters healthy email deliverability. By being consistent, you're showing that you have a legitimate email programme – as opposed to spammers, who send emails randomly and without any schedule.
So, to get higher engagement and conversion rates, commit to a regular sending schedule. Every email may not pay off but, in the long run, you'll be content with the fruits of your labour.
Liviu Tanase is the Founder and CEO of ZeroBounce, an email validation, deliverability and email-finding company. As a serial entrepreneur, Tanase has founded five companies and participated in three exits, creating quadruple-digit returns.
******
For more business insights, check out the latest edition of Business Chief Middle East & Africa and be sure to follow us on LinkedIn and Twitter.
You may also be interested in the Business Chief EMEA website.
Please also check out our upcoming event – Sustainability LIVE in London on September 6-7, 2023.
BizClik is a global provider of B2B digital media platforms that cover executive communities for CEOs, CFOs and CMOs, as well as leaders in Sustainability, Procurement & Supply Chain, Technology & AI, Cyber, FinTech & InsurTech. We also cover industries including Manufacturing, Mining, Energy, EV, Construction, Healthcare and Food & Drink.
BizClik, based in London, Dubai and New York, offers services such as content creation, advertising and sponsorship solutions, webinars and events.