What leadership in business will look like in the future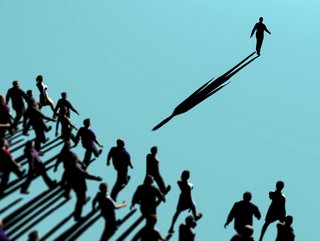 Leadership is no longer top-down like it once was
Amid a rapidly changing business landscape, we talk education and future-ready leadership with CEMS Executive Director Nicole de Fontaines
As the business world transforms, so must business education.
No-one knows this better than Nicole de Fontaines, Executive Director of CEMS – a global alliance in management education with a network of 34 of the world's top business schools, 70 corporate partners and eight NGOs – all working together to shape future-ready leaders.
Since its inception in 1988, CEMS has led the charge on creating a global standard of business education excellence across borders.
As one of the founding members 35 years ago, and in charge of designing the strategy for CEMS, Nicole is responsible for ensuring that the connection between business schools and real-world business is strong, active, and innovative – enabling a rapid response to the ever-shifting and increasingly complex business environment.
"It is essential to constantly flex so that we can prepare responsible leaders contributing to a more open, sustainable, and inclusive world," Nicole tells Business Chief.
CEMS does this via the delivery of its Master's in International Management (MIM) – a programme that ranks in the top 8% globally for employability, while nine CEMS academic member schools rank in the top 20 of the FT Global Master's in Management 2022.
"We have a unique perspective, as our 70 corporate partners feed into the curriculum, providing students with internships, business projects, and skills' seminars," says Nicole. "It is invaluable to gain such insights directly from leading multinational companies into how mega trends are impacting business."
The involvement of corporate partners has been fundamental to CEMS since its inception and has become the lifeblood of the organisation. Not only do they have first-hand knowledge of the ever-shifting market but also a real-world understanding of what skills they require from graduates.
"Our objective is to understand those demands and develop our own vision," says Nicole, "not just for educating future leaders, but also people that will be able to operate effectively in many different circles – business, political, and personal."
So, what do multinationals want from future leaders? What skill sets are required? And what can young professionals do to ensure they thrive in this new environment?
Business Chief sits down with Nicole to discuss.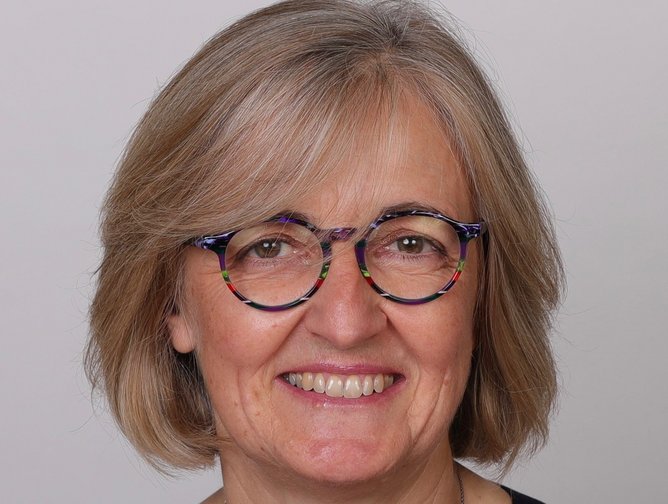 Executive Director Nicole de Fontaines is a founding member of CEMS
What do multinationals want from future leaders?
According to CEMS research, published at the end of 2020, four shifts are impacting what multinational companies look for from future leaders.
The shift of markets, from global to local, in everything from supply chains to production to travel. The shift in the way we communicate, from face-to-face to digital, which in turn increases the challenges of managing more relationships remotely and virtually.
Then there is the shift to new ways of working. We've gone from fixed to flexible office to anywhere with profound implications for workplace cultures, work / life balance and a person's sense of purpose. And there are new attitudes towards work too – from tried-and-tested to agile and resilient with accompanying pressures to be more innovative and more ready to seize opportunities as well as deliver on faster decision-making.
Faced with these shifts, leadership needs to be redefined.
Fundamentally we are seeing a shift to something that feels more human. And we are seeing it in real time.
We have a unique opportunity to stop, reflect and learn. To re-think the culture, operations, processes, frameworks and the leadership that defines us.
We are seeing an accelerated change in attitudes, expectations, and mindsets; a shift from the rigid structure and systems that have long characterised our organisations and models of leadership to something more flexible, open and agile – predicated on inclusivity, empathy, tolerance of failure and openness in communication.
What skillsets will future leaders need?
The mission of business is more complex than it ever was. Business used to be predominantly about maximising profit, but now it's much more nuanced as companies need to make caring about people central to their strategy.
Don't get me wrong – we have many examples of caring, responsible leaders throughout history; however, the need for this has now gone mainstream.
I recently had an interesting fireside chat with the CEO of one of our corporate partners based in Italy. He told us they want to hire people who think collectively, more than for their own interest ­– people with integrity and who walk the talk. Humble leaders, there to serve, rather than to stand out or be 'superstars.'
Leadership is no longer top-down like it once was. Also, complexity is increasing – and leaders cannot solve things by themselves. Organisations need teamwork to be able to embrace problems and solve them.
Our research also found that there has been a dramatic increase in the importance of resilience and empathy as leadership qualities and a corresponding decline in the perceived importance of traditional leadership authority.
What has emerged from the COVID-19 crisis, as well as political and environmental turbulence, is the transformative effect of open and empathetic leadership. The survey found that core humane skills – such as altruism and mindfulness – remain frontrunner leadership competencies for 'new management' to lead in the new normal.
In the context of the role of AI and digital transformation in workplaces, these findings may be surprising. However, they reflect our very human tendency to achieve balance, particularly when our world has been so fundamentally disrupted.
What do you see as the most important characteristic a leader needs now and in the future?
Critical thinking. The ability to challenge common beliefs, but also your own. Also, to keep your focus on what really matters – a sense of purpose.
Educating responsible leaders is something incredibly important to me personally. Seeing ambitious young professionals enter the global workplace as transformational leaders and entrepreneurs is something I cannot fail to be excited about.
This is because the business world must play a critical role in leading the charge when it comes to tackling key environmental, economic and political challenges. It has the capacity, capability, and resource to drive positive change.
The challenge is how to develop – at all levels – bold, exceptional leaders with the awareness and skills to deploy these world-saving solutions.
What can young professionals do to ensure they thrive in this new environment?
It is essential they make the effort to recognise their values, strengths, areas for improvement and purpose. They must reflect on the importance of 'humane' leadership qualities such as resilience, communication, empathy and altruism in navigating change and managing others.
They must ensure they are always focused on learning something new and prepared to take risks. Learning and careers are an ecosystem, so they should look for ways to expand experience more broadly and transversally, rather than constantly climbing upwards.
They also need to seize every opportunity to network and connect meaningfully with colleagues and peers across the globe – both virtually and in person.
In what way is the CEMS MIM great preparation for being a future-ready leader?
Since its inception, CEMS has blazed a trail when it comes to preparing responsible global leaders capable of innovating and driving change within global organisations.
Responsible leadership is deeply embedded within the CEMS culture and ethos.
The CEMS MIM emphasises personal and social responsibility in business decision-making, leadership and citizenship, informed by ethical reasoning, personal integrity, and respect for social diversity.
The programme helps students understand and navigate the international business environment, whilst equipping them with the knowledge, skills and network to manage people across borders and within multinational teams, tackling real business issues across a range of fields.