Company profile: Nvidia, the next trillion-dollar firm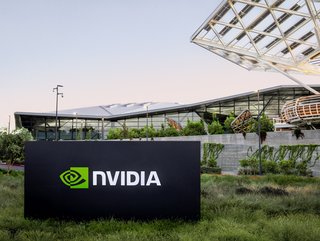 Nvidia's Voyager site. Picture: Nvidia
Nvidia recently joined Apple, Amazon, Alphabet and Microsoft in an exclusive club as its market value temporarily surpassed one trillion dollars
For a few hours at the end of May, tech heavyweight Nvidia found itself part of a prestigious club.
As its share price surged, the chipmaker's market value briefly surpassed a trillion dollars, before dipping back below the 13-figure mark.
The only other publicly-traded organisations in the US worth more than US$1tn are Apple, Amazon, Alphabet and Microsoft, demonstrating the scale of the achievement.
Shares in Nvidia had already increased by 25% after Co-founder, President and CEO Jensen Huang forecast "surging demand" for its specialised data centre products thanks to the growing AI boom.
He added that companies were racing to apply generative AI to "every product, service and business process".

Nvidia: Innovation at its finest
Having graduated from Oregon State University with a degree in electrical engineering, Huang began his working career as a director at LSI Logic and a microprocessor designer at Advanced Micro Devices (AMD).
But, alongside fellow electrical engineers Chris Malachowsky and Curtis Priem, he had a vision to bring 3D graphics to the gaming and multimedia markets.
Exactly 30 years ago, in April 1993, Nvidia was born.
After receiving tens of millions of dollars in venture capital funding over the ensuing few years, the business went public in January 1999 – the same year it released its game-changing GeForce 256, billed as the world's first graphics processing unit (GPU).
GeForce's stellar performance resulted in Nvidia winning the contract to develop graphics hardware for the Xbox console, Microsoft's first foray into the gaming market. Despite proving hugely popular, it struggled to make Microsoft a steady profit.
As the firm grew, Nvidia embarked on a series of significant acquisitions before striking up a partnership with Sony – a key rival of Microsoft – to help design the graphics processor in its upcoming PlayStation 3, ultimately released in late 2006.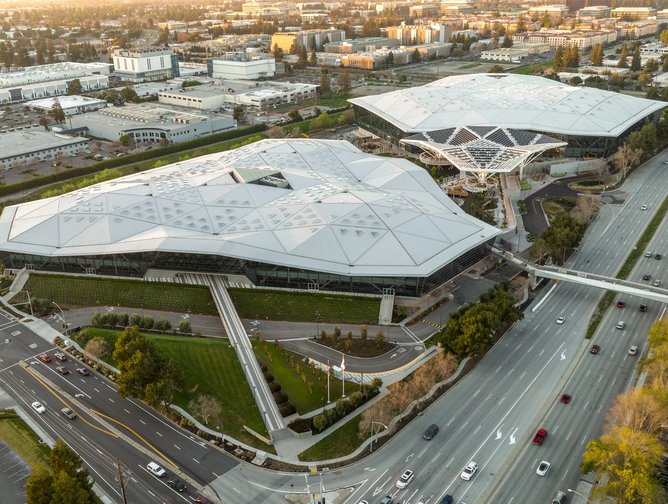 Nvidia's market value temporarily surpassed US$1tn in recent weeks. Picture: Nvidia
Around this time, the software giant opened up the parallel processing capabilities of GPUs to science and research with the unveiling of its CUDA architecture, now deployed in supercomputing sites across the globe.
Nvidia and Huang have been widely credited with foreseeing the AI revolution, investing heavily in the technology in the early-2010s, including by powering the breakthrough AlexNet neural network. Today, the firm can consider itself a dominant player in the field of AI and deep learning.
In 2018, Nvidia claimed the reinvention of computer graphics with RTX, the first GPU capable of real-time ray tracing.
Despite playing a foundational role in the building of the metaverse with the Nvidia Omniverse platform, the company experienced a difficult 2022. A bid to purchase UK chip designer Arm ended in failure after it was blocked by regulators, while demand for its graphics chips stalled.
Nevertheless, the AI boom has seen greater demand than ever for Nvidia's capabilities, and a more permanent place in the trillion-dollar club beckons.
Leading the way
Nvidia continues to be led by Huang, who hails from Taiwan and moved to Thailand as a child before civil unrest forced another move to the US.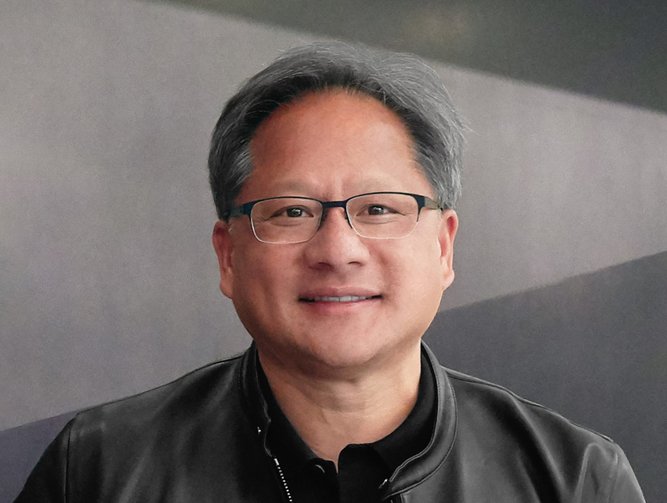 Jensen Huang, Co-founder President and CEO of Nvidia. Picture: Nvidia
Today, he owns approximately 3.5% of Nvidia and is a keen philanthropist, donating US$30m to Stanford University for an engineering centre and US$5m to Oregon Health & Science University for cancer research labs.
Malachowsky remains a key cog in the Nvidia machine, serving as a member of the executive staff and a senior technology executive. He has been instrumental in driving the company's core technologies during its growth from fledgling start-up to global leader.
Heading up the finance function is experienced CFO and EVP, Colette Kress, who joined in 2013 after working for a host of major tech companies including Cisco and Microsoft.
The top table is completed by: Jay Puri, EVP Worldwide Field Operations; Debora Shoquist, EVP Operations; and Tim Teter, SVP General Counsel and Secretary.
How's Nvidia doing on DEI?
Last year, Nvidia reported that 19% of its workforce was made up of women, down 0.1% compared to 2021. In senior management positions, female representation went up by 0.7% to 12%.
Analysis from Global Data has concluded that women continue to be promoted at an approximately equal rate to men.
Nvidia does, however, have a strong representation of Asian employees in the workforce, standing at almost 50% last year. When it comes to Black and African American employees, representation has doubled since 2020.
In its 'Commitment to Progress', Nvidia says it is focused on increasing its hiring of women and underrepresented communities, while "adjusting to ensure a diverse, representative workforce". The business is said to have achieved pay parity for several years.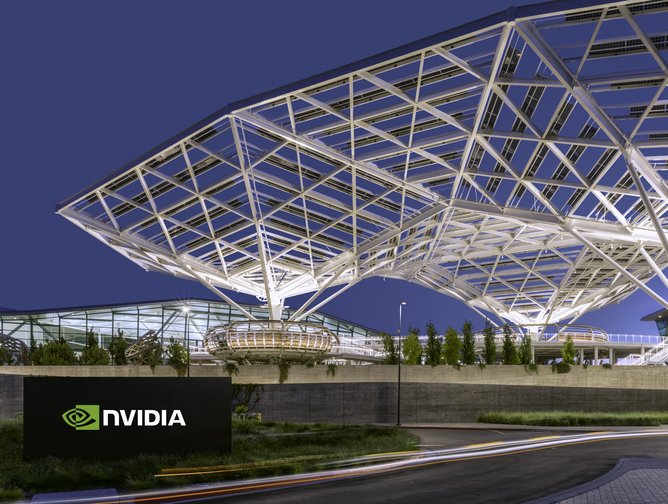 Nvidia's Santa Clara headquarters. Picture: Nvidia
In FY22, 6.3% of Nvidia 's new recruits were over the age of 50, while just under half (49%) were aged 31 to 50.
Two years ago, the organisation created the role of Head of Diversity, Inclusion and Belonging and hired a global diversity recruiting leader. Now, the team solely focus on sourcing diverse talent has grown to 20 and receives support from a cross-functional global team.
What about sustainability?
Nvidia has said it plans to purchase or generate enough renewable energy to match 100% of its global electricity usage.
In FY23, the company increased the percentage of our total electricity use matched by renewable energy purchases to 44%, largely through green utility tariffs and energy attribute certificates. Additional options are being "explored" to increase sourcing of renewable energy to reach the 100% goal.
In addition to designing new buildings to be energy efficient, Nvidia is implementing facilities and infrastructure schemes that improve the energy efficiency of existing buildings. For example, in FY23, office lighting and data centre efficiency projects at Silicon Valley sites are projected to deliver more than 250,000 kWh worth of annual energy savings.
What's more, Nvidia powered the most efficient supercomputer on the November 2022 Green500 list.