Google at 25: The remarkable rise of a technology colossus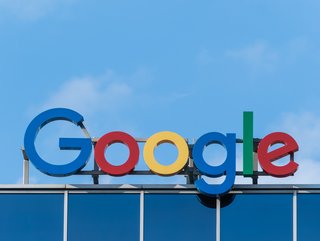 Google has just turned 25 years old
This month marks 25 years since Larry Page and Sergey Brin officially founded the Google search engine in an attempt to organise the world's information
It's difficult to imagine a world without the existence of Google, the search engine which provides the answers to so many of our questions.
This month marks 25 years since Stanford University students Larry Page and Sergey Brin officially founded the groundbreaking company from a California suburb, hoping to organise the world's information and make it universally accessible and useful.
While they clearly had faith in their own genius, surely even Page and Brin had little idea of the extent to which Google would go on to change the world.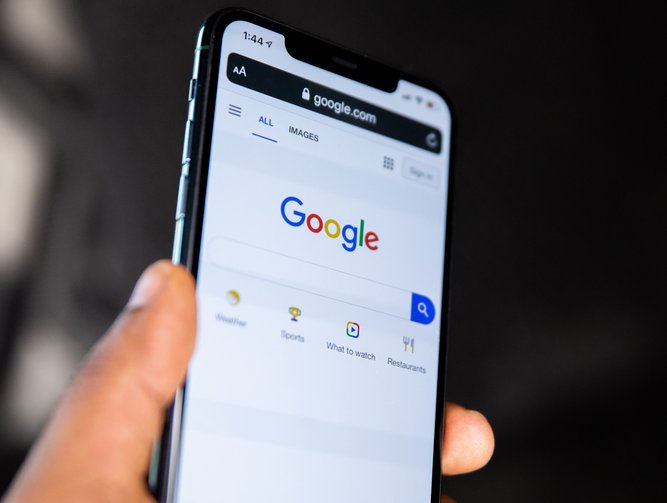 Google is used by hundreds of millions of people across the globe
Google's meteoric rise
Page and Brin first met in 1995 when the former, a prospective grad school applicant, was shown around the Stanford University campus by the latter, a student there.
By the following year they had struck a partnership and were building a search engine called Backrub from their dorm rooms, with the aim of using links to determine the importance of web pages.
Backrub was subsequently renamed as Google and soon caught the attention of Silicon Valley investors. Then, in August 1998, Andy Bechtolsheim, co-founder of Sun Microsystems, wrote Page and Brin a cheque for US$100,000 to really get Google Inc off the ground.
The founders decided it was time to upgrade their work environment and set up an office in a garage belonging to their friend, Susan Wojcicki, in Menlo Park, California. Several months later, having recognised Google's potential, she joined the team and went on to become one of its longest-serving employees, assuming a host of leadership roles including CEO of subsidiary company, YouTube.

Over the ensuing years the organisation expanded at pace, hiring engineers, creating a sales function and building a strong leadership team. In 2003, having outgrown the garage, Google moved to its current headquarters, The Googleplex, in Mountain View, California, taking with it the spirit of doing things differently.
Three years later, the word 'Google' entered the Oxford English Dictionary, demonstrating the remarkable rise and far-reaching influence of this unique business venture.
Around the same time, Google purchased the increasingly popular video sharing platform, YouTube, for a sum of US$1.65 billion. Today, it is estimated to be worth as much as US$180bn.
These days, Google is responsible for hundreds of products used by billions of people across the globe, including Android, Gmail and of course, its trusty search engine.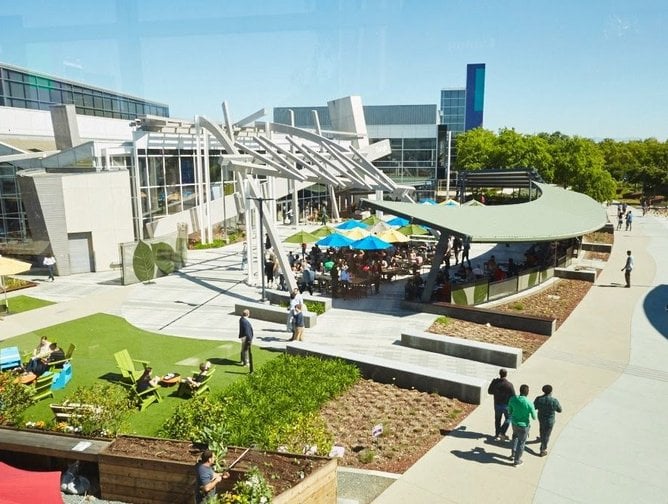 The Googleplex campus in California. Picture: Google
The Google of today
Now part of a larger parent company called Alphabet, the Google of today has spread its wings across the technology sphere.
At the helm is Sundar Pichai, who initially joined Google back in 2004 and progressed through the ranks to eventually become CEO in 2015. He also replaced Page as CEO of Alphabet in 2019.
Amid global economic uncertainty, Pichai announced earlier this year there would be a "very significant" cut to the annual bonuses paid to staff above Senior VP level. His own salary was disclosed to be US$2m without bonuses in 2020 and he was expected to be among those taking a pay cut.
Under Pichai's leadership, Google has been focused on developing products and services – powered by the latest advancements in artificial intelligence – that "offer help in moments big and small".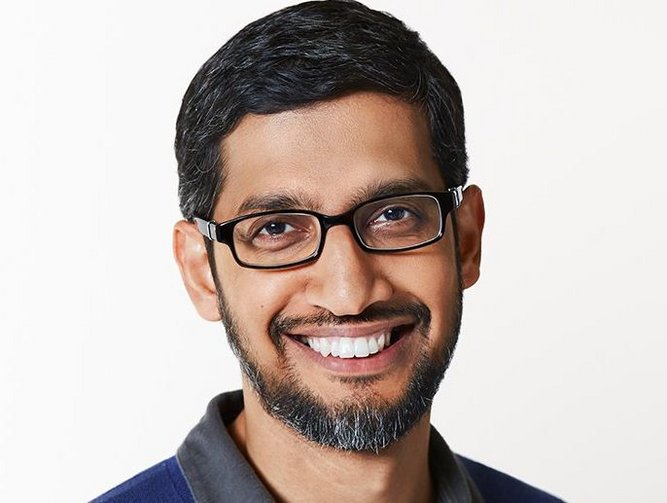 Sundar Pichai, CEO of Google and Alphabet. Picture: Google
The big question currently facing the organisation is how to keep pace with the frontrunners in the AI race. Some observers have accused Google of being too slow to respond to the generative AI phenomenon, despite the release of its own chatbot, Bard, in February – some two months after the game-changing introduction of OpenAI's ChatGPT.
Senior managers at Google subsequently issued a directive that all its biggest products must incorporate generative AI capabilities within a matter of months, as has been seen with the GenAI-powered search experience.
******
For more business insights, check out the latest edition of Business Chief US and Canada and be sure to follow us on LinkedIn and Twitter.
You may also be interested in the Business Chief EMEA website.
Please also check out our upcoming event – Sustainability LIVE in London on September 6-7, 2023.
BizClik is a global provider of B2B digital media platforms that cover executive communities for CEOs, CFOs and CMOs, as well as leaders in Sustainability, Procurement & Supply Chain, Technology & AI, Cyber, FinTech & InsurTech. We also cover industries including Manufacturing, Mining, Energy, EV, Construction, Healthcare and Food & Drink.
BizClik, based in London, Dubai and New York, offers services such as content creation, advertising and sponsorship solutions, webinars and events.