Why did this CEO travel around the world in 50 days?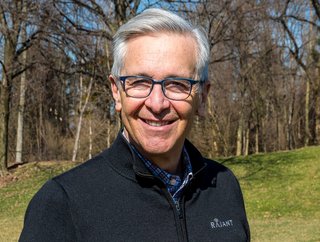 Robert Schena, CEO of Rajant Corporation
Robert Schena, CEO of Rajant, recently undertook a 50-day global tour to discuss his company's mesh technology with business leaders and governments
While the media and C-suite salivate over the potential benefits of ChatGPT and other artificial intelligence tools, more than a third of the world's population are yet to even use the internet.
Robert Schena, an American technological thought leader, is on a mission to change that. The CEO of Rajant Corporation recently undertook a 49-day global tour across six continents to meet with business leaders and government officials concerning his company's mesh technology.
His mission? To inform, educate and prosper new mesh network initiatives to improve critical operations across multiple sectors and connect developing communities to the digital world.
Mesh networks consist of interlinked devices and nodes that connect dynamically to route data to and from clients. Because they are deployable almost anywhere in the world, highly cost-effective and can integrate AI software to optimise functionality, these networks are ideal for everything from farming to first responder communications.
Rajant's core product is its Kinetic Mesh, which has already connected rural communities, provided comms systems for combat and rescue operations, and powered autonomous robotics in the manufacturing and mining sectors.
"Our modern era is becoming increasingly dependent on connectivity," explains Schena. "So many tools and resources are online, and we must connect more people to the internet to narrow the opportunity gap many people experience.
"Even in the US, we at Rajant have been working to bring internet access to remote communities via mesh networks that are out of range or lack adequate broadband signal strength. Since many areas and regions are difficult to connect via traditional fixed infrastructure, mesh technology is a highly effective solution, both in cost and impact.
"We can deploy mesh networks nearly anywhere on earth; they can be scaled to fit the needs of growing population centres and are versatile to operate in extremely harsh conditions. This is vital for isolated communities where broadband infrastructure is difficult to build or source."
Rajant Corporation delivering on its promises
Schena established Rajant Corporation alongside Paul Hellhake in the immediate aftermath of 9/11, when traditional networks were overwhelmed.
He and a small team of engineers and business development experts identified the need for private networking that could effectively support mobile wireless communications under adverse conditions – without vulnerable, centralised infrastructure.
Together, they envisioned a new, dynamic communications network based on a robust mesh technology that would deliver on promises of mobility, scalability, bandwidth and immunity to failure.
Schena says: "More than 20 years later, we've been fortunate to provide this to countless customers worldwide, matching these capabilities with the rugged design and tight manufacturing tolerances of the Rajant Kinetic Mesh equipment.
"Since day one, our mission has been to provide essential frontline personnel and first responders with dependable communication networks to operate and keep them safe. Today, our Kinetic Mesh wireless networking helps to fuel robotics, maintain critical communications and assist asset management across many industries."
Around the world in 49 days
Schena, whose recent tour included stops in Australia, Latin America, Africa, the Middle East, Asia and Hawaii, considers it important to sit directly across the table from the people he wants to help.
He continues: "These visits have not only enlightened me on how we can work better with our partners, but also helped business leaders in several countries support their work with our technology. We connect people digitally in new and exciting ways, and many communities are benefiting from that mission.
"I went on a similar trip in 2019 and that experience demonstrated to me how much tremendous talent there is outside of the US. More than simply bringing our products to people who want or need them, there is incredible creativity worldwide that Rajant would be remiss to ignore. Those people are eager to contribute and have great ideas."
Reflecting on the success of his trip, Schena adds: "We've been making new deals and reinforcing our existing partnerships, while getting to know people who rely on Rajant technology daily for their work and personal needs.
"Seeing people in so many countries and different roles dedicated to the company I helped start over 20 years ago is incredible and genuinely excites me."
Lack of internet access 'a travesty'
While admitting he is interested in seeing what AI and advanced data analytics can do for the world, Schena believes the growing obsession with technology like ChatGPT is over the top.
"Discussing the latest trending topics or technology can be exciting, but so many people have more pressing goals they need to accomplish," he concludes.
"People at high levels are brainstorming how applications like ChatGPT can improve their
business and help their workforce but, through our work, we are trying to help the everyday person. It's a travesty that, in our current era, so many people still lack access to the internet and digital resources."