Company profile: Canadian energy giant Imperial Oil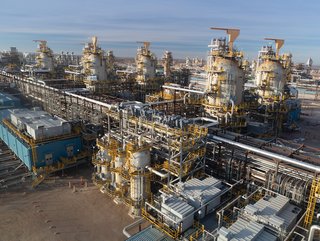 The Kearl Oil Sands Project in Alberta, Canada. Picture: Imperial Oil
Imperial Oil continues to grow, innovate and adapt to an ever-changing environment, utilising new technology to develop Canada's energy resources
Based in Calgary, the epicentre of Canada's energy sector, Imperial Oil remains one of the country's largest companies and can boast revenue of around US$42.5 billion.
Eye-watering sums like that seem a far cry from Imperial's 140-year-old origins, when the organisation was established by a group of oil refiners.
Today, Imperial has an interest in thousands of communities across Canada, including through its upstream operations in Alberta and the Northwest Territories, refineries in Alberta and Ontario, 21 terminals across the country and 2,000-plus Esso and Mobil gas stations.
What's clear is that the business continues to grow, innovate and adapt to an ever-changing environment, utilising new technology to responsibly develop Canada's energy resources.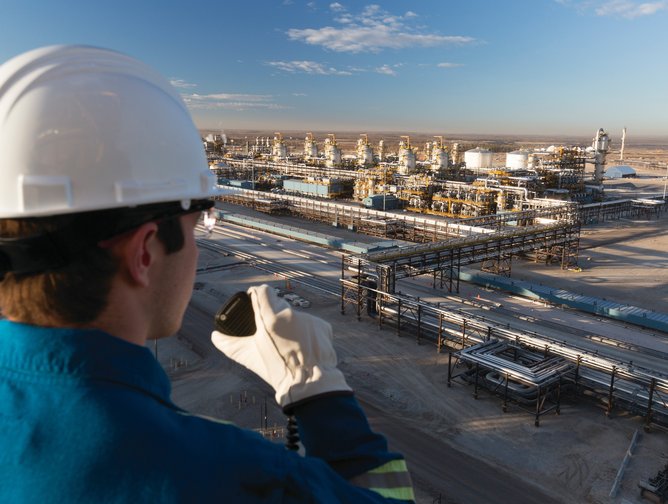 Imperial Oil remains one of the biggest companies in Canada. Picture: Imperial Oil
Almost as old as Canada
Canada as a nation was just 13 years old when The Imperial Oil Company was formed way back in 1880 by 16 oil refiners in London, Ontario.
By 1893, the organisation had already grown to the point where it had 23 branch offices in locations including Halifax and Victoria, giving Imperial a presence across the country.
As the turn of the century approached, Imperial Oil was in need of capital and a majority stake was sold to US-based Standard Oil. To this day, Standard Oil descendant ExxonMobil still owns 69.6% of shares.
Imperial was intent on spreading its wings and, in 1907, opened Canada's first service station in Vancouver, where gasoline was dispensed using a garden hose. Soon a subsidiary, the International Petroleum Company, had been formed to search for oil in South America.
In the meantime, new oil refineries were popping up all over Canada and Imperial continued to grow from strength to strength. A symbolic milestone came in 1947 when the firm discovered oil in the city of Leduc, triggering the start of oil development in western Canada.
The west of the country quickly became a crucial hub for oil exploration and production, leading to the opening of Imperial's first research centre in Calgary. Strathcona refinery, a huge new facility in Alberta, was built in the mid-1970s to replace older sites in Edmonton, Regina, Winnipeg and Calgary.
Then, in 1989, Imperial Oil asserted its authority in the market by purchasing Texaco Canada which was, at the time, the second-largest corporate acquisition in the nation's history.
Having moved its head office from Toronto to Calgary in 2004, Imperial announced its decision to fund the first phase of Kearl oil sands, a new mining project in Alberta, which began production in 2013.
The business later moved to a new campus-style office complex in southeast Calgary, as well as a state-of-the-art oil sands research centre.
Who's in charge?
Heading up the C-suite at Imperial Oil is Brad Corson, who was appointed Chairman, President and CEO at the beginning of 2020.
Corson started his professional career with ExxonMobil back in 1983 and went on to hold various technical, commercial and managerial positions around the world, including in Hong Kong and London.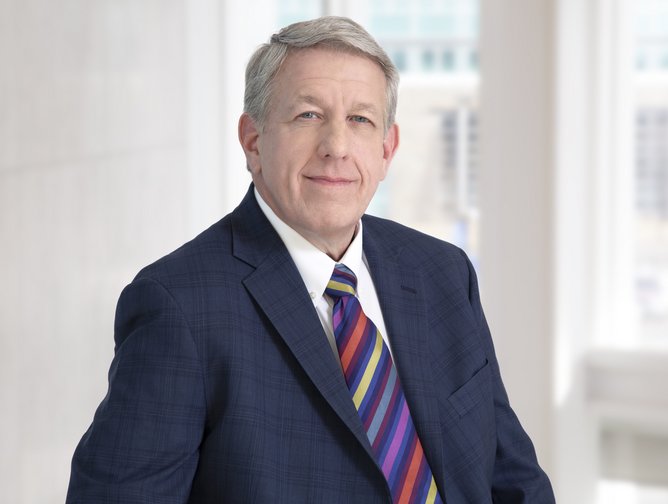 Brad Corson, Chairman, President and CEO of Imperial Oil. Picture: Imperial Oil
In 2009, he became VP, ExxonMobil Production Company, taking responsibility for oil and gas production activities in Europe and the Caspian region. Six years later he took up the role of President, ExxonMobil Upstream Ventures and VP of ExxonMobil Corporation.
SVP, Upstream Simon Younger also progressed through the ranks at ExxonMobil, working in Australia, Qatar and the US. In 2019, he moved to Calgary and recently led Imperial Oil's response to COVID-19.
Daniel Lyons, SVP Finance and Administration, can boast experience in various geographies and positions. Prior to his current role he served as VP, Downstream from Houston, Texas.
A recent appointment in the Imperial Oil leadership team was Sherri Evers, who became SVP, Sustainability, Commercial development and Product Solutions. She has worked at Imperial for almost 25 years, starting out in the Edmonton marketing team.
Completing the senior team is Ian Laing, VP, General Counsel and Corporate Secretary, and Kitty Lee, Treasurer.
Becoming a more sustainable operation
Sustainability is a key focus for Imperial Oil.
The organisation has made a whole host of commitment to becoming a more sustainable operation, with the aim of reducing oil sands greenhouse gas intensity by 10% come the end of 2023 (relative to 2016 levels) and 30% come 2030. The long-term goal is to reach net zero in this area by 2050.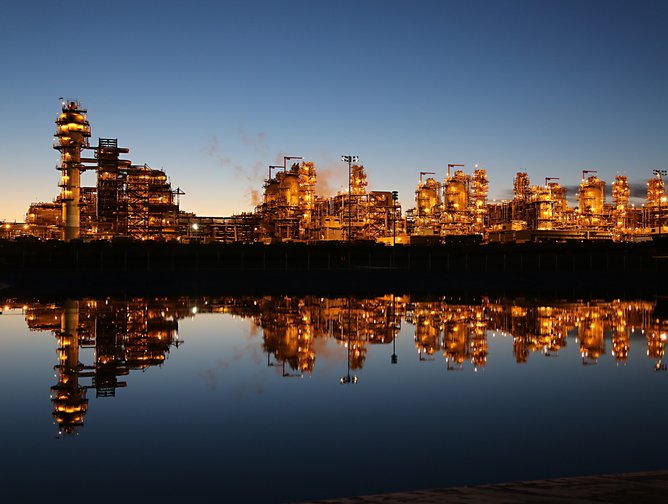 Imperial Oil continues to be an industry leader in applying technology and innovation. Picture: Imperial Oil
Imperial is a founding member of the Oil Sands Pathways to Net Zero Alliance, an unprecedented partnership of Canadian oil sands companies that account for 95% of the nation's oil sands production.
In 2021, substantial progress was made towards advancing lower-carbon solutions, as Imperial announced its intention to invest in a "world-class" renewable diesel manufacturing facility at Strathcona. It is set to provide Canada with a new domestic source of renewable fuel, helping to reduce greenhouse gas emissions in the commercial transportation sector by three million tonnes per year. The expectation is that the site will produce 20,000 barrels of renewable diesel each day.
Moreover, Imperial recently entered into an innovative collaboration with E3 Lithium that will explore the redevelopment of its Leduc oil field into a potential leading source of battery-grade lithium to help meet growing global demand.
How's the company doing on DEI?
Imperial has repeatedly emphasised its commitment to building and sustaining a diverse workforce, insisting that diversity is not a stand-alone activity, but is instead embedded in core values.
Latest available data (for 2021) shows around 22-23% of employees were women, while 12-13% were from visible minorities. The number of female executives had also risen to almost 40%.
Meanwhile, Imperial prides itself on increasing Indigenous representation in the workforce and previously initiated an executive-led working group focused on the recruitment,
retention and progression of Indigenous employees.
At Kearl, the firm successfully piloted an Indigenous recruitment programme where candidates were invited to self-identify as being Indigenous at the point of application. This focused effort resulted in 50% of apprentice hires and 20% of heavy equipment operator hires meeting this categorisation.