Top 10 wealthiest billionaires in the US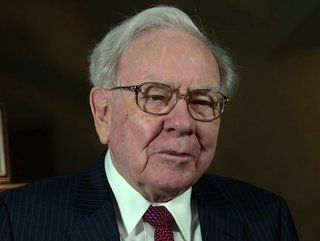 Warren Buffet is one of the wealthiest billionaires in the world. Picture: USA International Trade Administration
Business Chief provides a rundown of the top 10 richest billionaires in the US based on the most recent Forbes 400 list, which is published every year
Every year, Forbes publishes its Forbes 400, ranking the richest Americans based on a snapshot of each member's wealth.
The list, launched by Malcolm Forbes back in 1982, is published on an annual basis, usually in September.
Interestingly, the most recent 400 showed the richest people in the US were poorer than they were a year prior, as the cut-off to make the list fell for the first time since the economic crash of 2008.
Here, Business Chief takes a look at the top 10 richest billionaires in the US based on the Forbes 400.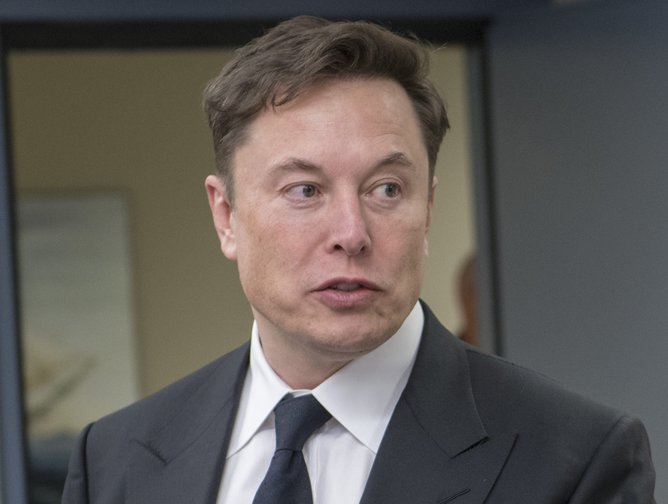 Elon Musk is the CEO of Tesla, SpaceX and Twitter. Picture: NORAD and USNORTHCOM
1. Elon Musk
Net worth: US$251 billion
Source of wealth: Tesla, SpaceX
It comes as little surprise that Elon Musk tops the list of the wealthiest billionaires in the US.
Musk counts Tesla, SpaceX and Twitter as just some of the companies he looks after, although it is well documented that the latter has been struggling to make any money.
Tesla, however, made more money than ever before in 2022, taking US$81.5bn in revenue and has turned a profit in fourteen consecutive quarters.
Musk is also the best-paid CEO in the world, according to the latest available data from Bloomberg, with his compensation from Tesla exceeding US$10bn.
2. Jeff Bezos
Net worth: US$151bn
Source of wealth: Amazon
Jeff Bezos is famed for founding e-commerce heavyweight Amazon from his garage back in 1994.
Bezos was the richest person in the world from 2017 until 2021 – the same year he stepped down as CEO to become executive chairman. He was replaced as chief executive by Andy Jassy.
Today, Bezos has a stake of just under 10% in Amazon and owns The Washington Post and aerospace company Blue Origin.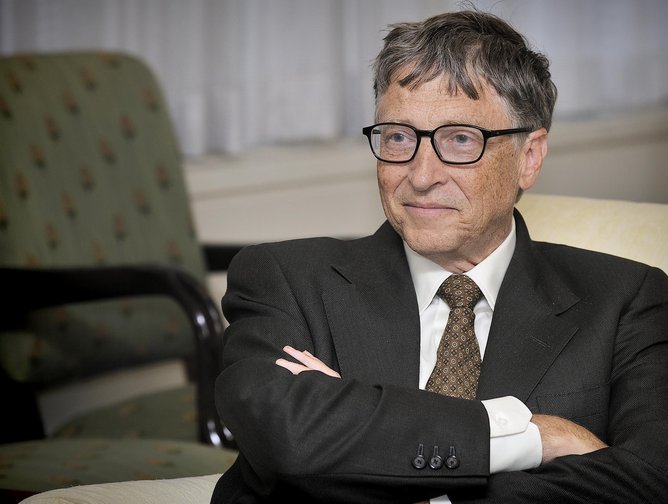 Bill Gates, the founder of Microsoft. Picture: US Department of Energy
3. Bill Gates
Net worth: US$106bn
Source of wealth: Microsoft
One of the most recognisable games in the worlds of business and technology, Bill Gates' name has become synonymous with wealth over the past few decades.
He held the Forbes title of 'richest person in the world' every year from 1995 to 2017, except 2010 to 2013. Bezos was the man to usurp him.
While philanthropist Gates recently pledged to eventually give his entire fortune to charity, he has previously spent big on real estate, luxury cars and private jets.
4. Larry Ellison
Net worth: US$101bn
Source of wealth: Oracle
Larry Ellison co-founded software giant Oracle and was its CEO for no less than 37 years, before stepping down in 2014.
Today, he serves as Chairman, CTO and still owns about 35% of the company.
There is perhaps no better demonstration of Ellison's wealth than his purchase of almost the entire Hawaiian island of Lanai back in 2012 for US$300 million, where he now lives permanently.

5. Warren Buffet
Net worth: US$97bn
Source of wealth: Berkshire Hathaway
Known as the 'Oracle of Omaha', Warren Buffet is widely considered to be one of the most successful investors of the 20th century.
Now aged 92, he remains Chairman and CEO of Berkshire Hathaway, the owner of several big-name brands including Geico.
Staggeringly, Buffet first bought stock at the tender age of 11 and was filing taxes by his early teenage years.
Like Gates, he has promised to donate the vast majority of his wealth to charity.
6. Larry Page
Net worth: US$93bn
Source of wealth: Google
Larry Page's name is, of course, intrinsically linked with Google given he was responsible for co-founding the innovative tech giant back in 1998 alongside fellow Stanford PhD student Sergey Brin (see entry no.7).
He stepped down as CEO of its parent company, Alphabet, in 2019 but is still a board member and controlling shareholder.
Page, now 50 years old, had a US$93bn at the time of Forbes compiling its most recent 400 list.

7. Sergey Brin
Net worth: US$89bn
Source of wealth: Google
Like Page, fellow Google co-founder Sergey Brin stepped down from a prominent position at Alphabet in 2019, having been President of the company.
He does, however, remain a board member and controlling shareholder.
Brin revealed in 2008 that his family had been forced out of Russia when he was just six years old due to anti-semitism. He went on to launch one of the most famous and recognisable companies of all time.
8. Steve Ballmer
Net worth: US$83bn
Source of wealth: Microsoft
Joining in 1980, Steve Ballmer was one of Bill Gates' first hires at Microsoft after he dropped out of Stanford University while undertaking his MBA.
Twenty years later he replaced Gates as the company's CEO, a position in which he stayed until 2014.
Post-retirement from Microsoft, Ballmer bought the LA Clippers organisation for US$2bn. In a survey carried out by The Athletic in 2020, he was voted the best owner in Basketball.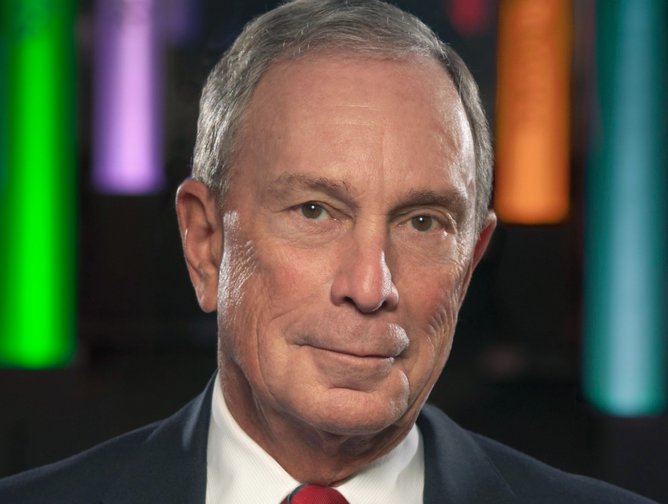 Michael Bloomberg is one of the wealthiest people in the US. Picture: Bloomberg Philanthropies
9. Michael Bloomberg
Net worth: US$76.8bn
Source of wealth: Bloomberg LP
Michael Bloomberg's big break in business came in 1966 when he was hired by investment bank Salomon Brothers, until being fired 15 years later as the company was taken over.
His response was to create Bloomberg LP, a financial information, software and media firm.
An enthusiastic politician, Bloomberg served three terms as mayor of New York City from 2002 to 2013 and put himself forward as a candidate for the Democrats ahead of the 2020 presidential election.
10. Jim Walton
Net worth: US$57.9bn
Source of wealth: Walmart
Jim Walton is the youngest son of Sam Walton, founder of the US retail giant, Walmart.
Walmart has topped the prestigious Fortune 500 for 11 consecutive years and amassed US$611.3bn in revenue during the most recent 12-month period.
Walton sat on the company's board for more than a decade before his own son, Steuart, took over the seat in 2016.
Today, Jim Walton is Chairman of the Walton family's Arvest Bank.