Top business demand in 2023: Finance skills and expertise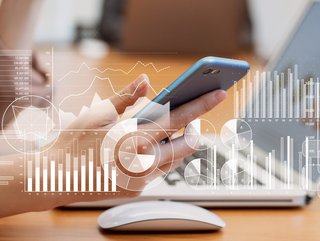 According to BTG, more than three-quarters (77%) of employers have had difficulty finding skilled talent
During a time of global economic uncertainty, finance skills tops the list of most in-demand skills for 2023, according to Business Talent Group's report
A report conducted by Business Talent Group's 6th Annual Skills Index highlights significant skill needs in finance sectors.
Business Talent Group (BTG) is a Heidrick & Struggles company that offers a leading talent marketplace for independent management consultants, interim executives, subject matter experts and project managers. Its annual report reveals that the most in-demand and fastest growing skills.
In addition to finance skills, there is a demand for operational excellence initiatives across multiple industries, as well as for the adoption of AI. Amid a large amount of economic uncertainty amongst rapidly emerging technologies, industries could do well to benefit from upskilling its workforces to make the most of new digital systems.
Financial uncertainty sees businesses working to enhance operations
This news comes in the midst of multiple anxieties plaguing the financial sector. The collapse of multiple US financial institutions, including Silicon Valley Bank and Signature Bank, has ultimately impacted a wide range of industry sectors worldwide.
Combined with rising interest rates and fears of a global recession, investors have been forced to rethink strategies and prioritise efficiencies through automation.
According to BTG, more than three-quarters (77%) of employers have had difficulty finding skilled talent. This is due to a global skills gap in developing industries, with businesses working to educate their workforces to improve their growth.
Indeed, the struggle to fill organisational gaps has had significant financial implications for enterprises, with 50% of CEOs and CFOs anticipating that their organisations will struggle to meet customer demand with current talent models. This has ultimately paved the way for more innovative solutions, according to BTG, with high-end independent talent marketplaces which aim to equip organisations with the skills and talent needed to succeed moving forward.
Can rapidly changing technology work to serve business growth?
Some of the key insights from the 2023 skills index confirm that there is sustained demand for on-demand finance professionals, with financial controls, accounting and audit serving as the most in-demand skills, followed by financial planning, analysis and modelling - with a 71% increase in the number of requests for interim finance executives.
Additionally, businesses are seeking on-demand talent skilled in technology and systems implementation, as well as AI and machine learning and data science. These have seen a 100% increase in demand which highlights a corporate appetite to continue embracing AI and data technology in the midst of huge digital transformation efforts worldwide.
Organisations are working to streamline processes in order to boost efficiency with help from on-demand talent. Areas in which this is happening include organisational design and workforce planning, operational excellence, supply chain and organisational transformation.
"The skills landscape is evolving at a breakneck pace and can have a pronounced impact on an organisation's ability to remain competitive and profitable," said Sandra Pinnavaia, EVP, Chief Knowledge & Innovation Officer at Business Talent Group.
"Organisations are currently working to keep up with the pace of technological and innovative change, all while navigating a shifting labour market and economic uncertainty. These equally important yet competing priorities call for a wide range of skill sets - and today's business leaders will need to embrace creativity and agility in sourcing them."
******
For more business insights, check out the latest edition of Business Chief Middle East & Africa and be sure to follow us on LinkedIn and Twitter.
You may also be interested in the Business Chief EMEA website.
Please also check out our upcoming event – Sustainability LIVE in London on September 6-7, 2023..
BizClik is a global provider of B2B digital media platforms that cover executive communities for CEOs, CFOs and CMOs, as well as leaders in Sustainability, Procurement & Supply Chain, Technology & AI, Cyber, FinTech & InsurTech. We also cover industries including Manufacturing, Mining, Energy, EV, Construction, Healthcare and Food & Drink.
BizClik, based in London, Dubai and New York, offers services such as content creation, advertising and sponsorship solutions, webinars and events.