Quantive: Why nobody really knows their business strategy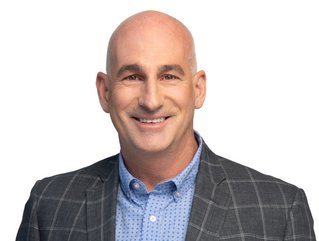 Casey Carey, CMO at Quantive
Casey Carey, CMO at Quantive, says corporate strategy must be built around continuous adaptation – especially given the rapid rise of generative AI
Do you know your company's long-term growth strategy? How are you measuring progress made against goals? And, when plans change, do you know why and when to pivot?
Casey Carey, CMO at Quantive, claims the answer to the first question from most employees is "probably not" – even from leaders.
"It's been a tough few years for businesses, with leadership teams unclear about how to move forward," Carey adds. "Whether I'm speaking to a CIO at a large insurance company or the CFO of a high-growth global tech firm, it's the same story every time: decision-makers lack the ability to efficiently and reliably connect strategy and execution, which means both elements suffer."
According to a recent report from Verizon, 66% of business leaders agree the pandemic exposed weaknesses in their strategy, while three in five (60%) now struggle to act decisively in response to new market opportunities.
Carey believes these are the consequences when nobody is actually in tune with their company's strategy.
"While companies used to be able to get away with disconnected operations, that's no longer an option given today's rate of technology change," he goes on.
"If you're not already working to bridge the gap between your strategy and execution, this is your wake-up call."
GenAI: A once-in-a-generation inflection point
Clearly, generative AI has been dominating conversation in the business world over the past 12 months, to the point where it is prompting organisations to completely rethink their strategies.
Carey says that, to put the current moment into perspective, we must consider other technology-fueled tipping points – such as Intel trading in the memory game for microprocessing in the early-1970s.
One might also think of the Gutenberg printing press, another example of a technology's arrival leading to a milestone moment in history.
While we find ourselves at a similar inflection point with generative AI, there is a marked difference this time around due to the sheer rate of change.
A year ago, GenAI already existed and leaders across multiple industries sensed the need to better align their business with this evolving trend; now, the urgency around embracing GenAI solutions is almost off the charts.
In 2022, the global AI market was valued at more than US$450 billion, according to Precedence Research. Meanwhile, OpenAI's groundbreaking ChatGPT needed just five days to reach the one million user mark, blowing platforms like Instagram, Spotify and Dropbox out of the water.
"With change nipping at our heels, we must come to terms with two key realities," continues Carey. "First, the ever-increasing rate of technology evolution that GenAI is powering will only pick up speed. And second, you can't put your head in the sand, even for a moment.
"There's no 'weather the storm' mentality when it comes to generative AI. Bunkering down all but ensures your business will fall behind and struggle to navigate new crises. And yes, expect crises – plural."
Casey adds: "Exogenous events are no longer anomalous; it's not trend A, then trend B, then trend C. It's trends A through Z happening simultaneously, with a new business crisis occurring weekly or even daily. Unless we can let go of the mentality that each individual crisis is something we overcome in a vacuum and then catch our breath, GenAI solutions will leave us in the dust."
So, how can business strategy and execution benefit from, rather than fall behind, generative AI trends? The answer, says Carey, is GenAI itself.

Traditional methods of implementing business strategy are dead
While business strategy and execution are equally as important to long-term growth, most organisations don't necessarily operate at this convergence point.
The entrenched distance between strategy and execution is understandable as, on the execution side, we've operated within a business environment fueled by ample tooling and technology support. However, it's fair to say we're yet to see the same level of substantive tooling applied to business strategy.
Carey asserts the delay is, in part, a result of how strategic work is handled at most businesses, with a select group of C-suite executives or, at larger companies, outsourced consultants taking control.
"Business leaders play an outsized role in strategy development and management, while those in mid-level positions fulfil a more execution-oriented post," says Carey. "Through organisational structure itself, execution and strategy forcibly function in separate domains.
"Our inability to defy this status quo and democratise strategy work is just one piece of the puzzle. Deflated innovation around strategic endeavours is also due to the fact that strategy lends itself less easily to digitalisation."
Strategy methods and metrics may have been around for decades, but have suffered from a lack of innovation.
Carey points out that not since 1957 – when Igor Ansoff first published his strategy matrix in the Harvard Business Review – have there been sufficient updates to our approach to strategy as a management practice, and believes we're now paying the price given ongoing difficulties in monitoring and pivoting business execution.
"The world takes time to catch up, but time isn't on our side," says Carey. "And generative AI is making sure of that.
"However, GenAI is also our best defence against today's rate of change because the technology can bridge strategy and execution in ways that have never been possible."
One such example is AI's ability to surface iterative approaches to more effective KPIs that best match business objectives, suggesting individual tasks that must be completed to achieve those KPIs and signalling when execution should be adjusted.
Rather than leaving strategy determination solely to executives, GenAI can intelligently automate the identification of OKRs across all business environments that contribute to top-level strategic priorities and keep everyone on the same page.
"GenAI is changing everything in business," Carey explains. "Your corporate strategy – and how you execute against and modify that strategy when required – must be built around continuous adaptation.
"Rather than noticing six months down the line that your business strategy isn't working or that your KPIs aren't being met, AI identifies errors in real time so you can stay on track for success."
Not knowing business strategy 'no longer an option'
The benefits of merging strategy and execution are numerous.
Businesses can:
Compress decision-making and operating cadences, thus directing organisations at a faster pace and with increased decisiveness.
Forecast the effectiveness of performance against uncertain and volatile markets.
Reveal additional opportunities to align execution and strategy work, guiding teams into new waves of success in a data-driven manner.
But Carey warns that, even once businesses find their footing, everything is poised to change once again thanks to the fast-moving nature of GenAI.
"The existing misalignment between your business' strategy and execution is likely far more acute than you realise," he concludes. "And it's only getting worse every day as generative AI pushes the envelope for what's possible with technology. The time to act is now, or your business might not have another chance.
"Not knowing your business strategy is no longer an option and, let's be honest, it never should have been."
******
For more business insights, check out the latest edition of Business Chief US and Canada and be sure to follow us on LinkedIn and Twitter.
You may also be interested in the Business Chief EMEA website.
Please check out our upcoming event – Procurement & Supply Chain LIVE in London on September 26-27.
BizClik is a global provider of B2B digital media platforms that cover executive communities for CEOs, CFOs and CMOs, as well as leaders in Sustainability, Procurement & Supply Chain, Technology & AI, Cyber, FinTech & InsurTech. We also cover industries including Manufacturing, Mining, Energy, EV, Construction, Healthcare and Food & Drink.
BizClik, based in London, Dubai and New York, offers services such as content creation, advertising and sponsorship solutions, webinars and events.