Why ServiceNow is adding to its generative AI capabilities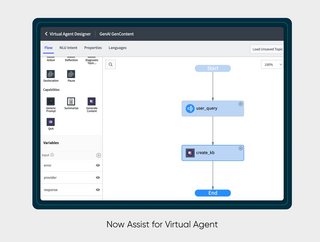 ServiceNow has unveiled Now Assist for Virtual Agent. Picture: ServiceNow
ServiceNow has revealed Now Assist for Virtual Agent, which has been designed to create truly conversational experiences for more intelligent self-service
"We are seeing extraordinarily rapid growth in organisations exploring potential use cases for generative AI in the enterprise."
Those the words of Neil Ward-Dutton, VP for AI, Automation and Analytics Europe at the International Data Corporation (IDC), after ServiceNow became the latest big technology player to unveil the results of its investment in generative AI capabilities.
The digital workflow leader has revealed Now Assist for Virtual Agent, which has been designed to create truly conversational experiences for more intelligent self-service. It builds on ServiceNow's strategy to embed generative AI across the Now Platform, allowing customers to easily harness intelligence at scale while simplifying and optimising digital workflows.
Bill McDermott, Chairman and CEO of the Silicon Valley resident, said: "ServiceNow is leading the intelligence era. Years of AI investment have put us at the centre of an undeniable movement.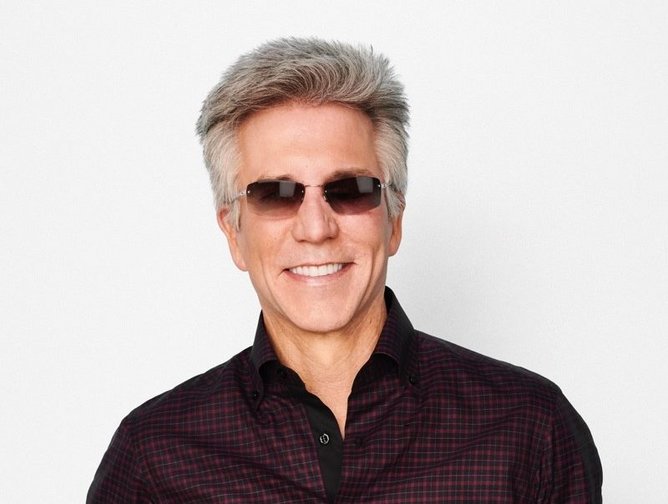 Bill McDermott, Chairman and CEO of ServiceNow
"We're building generative AI into our platform so customers can maximise their ROI: 'return on intelligence'. This is all about thoughtful, high-trust co-innovation as we find the balance between machine speed and human judgement.
"Enhanced by our strategic partnerships with Nvidia and Microsoft, we are engineering smarter, fully automated workflows. We help our customers innovate completely new business models on ServiceNow as the intelligent platform for end-to-end digital transformation."
Tech giants continue investing in generative AI
It's been difficult to keep up with the barrage of generative AI-related announcements from tech giants in recent weeks.
Just last month, ServiceNow revealed it had joined forces with Nvidia in a bid to develop powerful generative AI capabilities that can transform business processes with faster, more intelligent workflow automation.
Meanwhile, CrowdStrike is working alongside AWS to create generative AI applications that help customers accelerate their cloud, security and AI journeys.
IBM Consulting has even established a Centre of Excellence for Generative AI, offering the expertise of more than 1,000 consultants.
ServiceNow's latest innovation, Now Assist for Virtual Agent, uses generative AI to deliver more direct, relevant and conversational responses to questions, while connecting these exchanges to digital workflows across the Now Platform. When asked a question, the solution will use AI to provide a straightforward answer within the conversation that helps users immediately get the information they need, including internal code, product images and links to important documents.
Because ServiceNow's software works across various departments and systems, the result is increased productivity, higher self-solve rates and faster issue resolution.
CJ Desai, President and COO at ServiceNow, said: "Now Assist for Virtual Agent is a powerful organic complement to the generative AI capabilities ServiceNow has already started to roll out.
"By embedding generative AI into the Now Platform, we are empowering our customers to radically improve productivity and realise the true potential of enterprise-grade AI."
What can Now Assist for Virtual Agent do?
Customers using Now Assist for Virtual Agent will be able to:
Easily configure intelligent, conversational experiences powered by generative AI in a low-code, drag-and-drop environment with Virtual Agent Designer
Embed direct access to general purpose large language models (LLMs), such as Microsoft Azure OpenAI Service LLM or OpenAI API, allowing end users to safely supplement general answers without having to scour through multiple knowledge base articles to find the right information
Receive direct responses to user questions in real-time conversations, with information formatted to best suit the answer (e.g. text, links images, videos, relevant portions of knowledge base articles)
Achieve a more personalised, relevant and contextual self-service experience
"Use cases relating to customer and employee experience improvement, together with knowledge management, are among those at the top of the list for organisations making the earliest moves [in generative AI]," added Ward-Dutton.
"Generative AI advances are ushering us towards a future in which AI-powered capabilities are woven into processes, decisions, products, services and experiences of all kinds."
Now Assist for Virtual Agent is now available to a limited set of customers and is expected to be generally available following the release of ServiceNow's Vancouver upgrade this September.