Six of the best US cities for entrepreneurs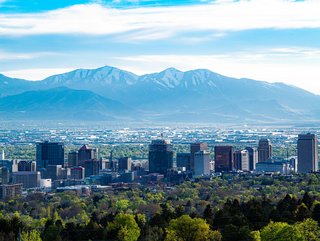 Salt Lake City is one of the best places in the US to start a business
Cities across the US have plenty to offer in the way of opportunity. Here, Business Chief takes a look at six of the best American cities for entrepreneurs
San Francisco, New York City, Los Angeles – the busy, bustling places where discerning businesspeople may look to base themselves as they embark on new careers or launch exciting ventures.
But away from those big-name candidates, there are countless other locations with plenty to offer in the way of opportunity.
Here, Business Chief looks at six of the best cities for entrepreneurs in the US.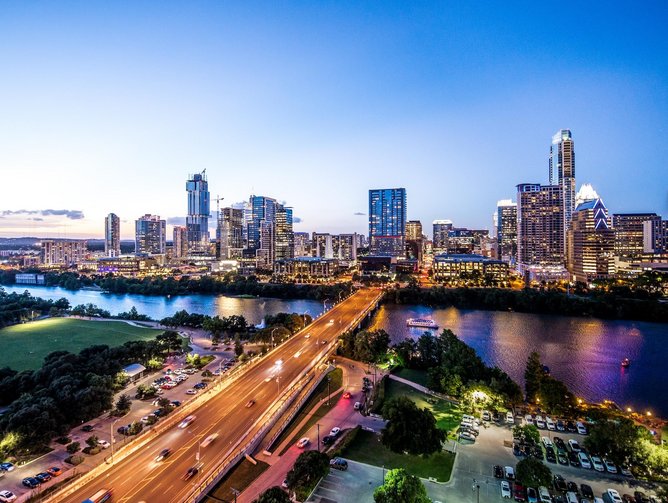 Austin, Texas is one of the best US cities for entrepreneurship
Austin, Texas
Austin is easily one of the most exciting cities in the US when it comes to doing business, especially for those operating in technology circles.
In recent years it has become a hub for tech startups, while industry giants like Amazon, Apple and Google have office spaces in Austin and are planning ambitious expansions.
The computer science programme at the University of Texas is consistently ranked as one of the best in the US, which goes a long way towards explaining why so many entrepreneurs are starting businesses in Austin.
You can also expect reasonable living costs here, especially when compared to Manhattan and Silicon Valley, and great places to eat.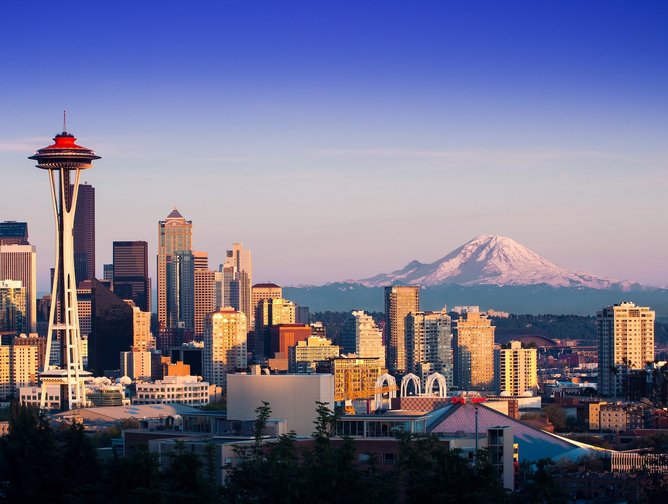 Seattle has become a hotspot for tech talent
Seattle, Washington
Seattle has fast become another hotspot for the finest tech talent from the US and beyond.
A major factor standing in Seattle's favour is the wide availability of venture capital funding, making it an attractive place for startups. Hundreds of exciting new enterprises seem to pop up every year, and they're benefitting from local government programmes aimed at boosting small businesses.
It's worth noting that prices for just about everything in Seattle are higher than in the majority of US cities, especially real estate, but many would argue this is balanced out by the opportunities on offer and well-paid job market.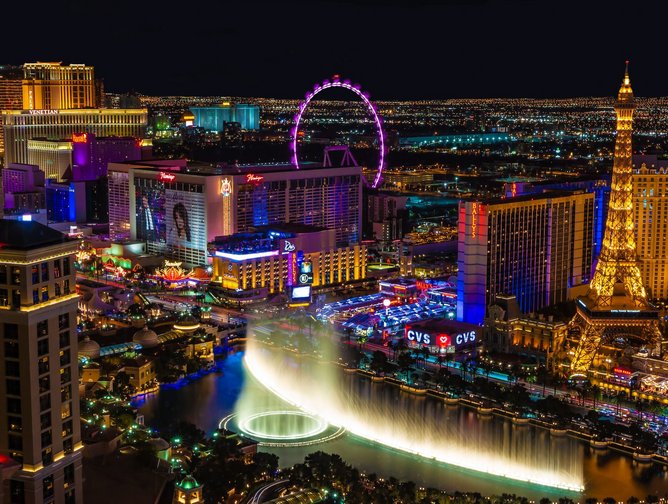 Las Vegas' tax breaks make it an attractive place to start a business
Las Vegas, Nevada
More affordable real estate and lower cost of living make Las Vegas a far more appealing prospect for the budding entrepreneur than New York City or Washington, D.C.
Vegas can obviously be pricey for tourists, especially for those visiting the casinos, but Nevada as a whole is also famed for its tax breaks. The state does not impose a personal income or business income tax, making it an attractive location for young businesspeople looking to make their way.
What's more, because so many like-minded people are flocking to Sin City, Vegas is now home to a bustling business community offering plenty of potential for partnerships.
Nashville is the healthcare capital of the United States
Nashville, Tennessee
Nashville is more than deserving of a place among the US' best cities for entrepreneurship.
This southeastern city, which has become known as the nation's healthcare capital, is home to many of the original for-profit hospital chains and backed up by hundreds of industry startups.
Nashville's rising popularity is no surprise when one considers the great weather, friendly neighbourhoods and diversifying business community. There's also ample office space and a growing abundance of co-working spots.
Moreover, organisations like the Jumpstart Foundry and Nashville Entrepreneur Center are fantastic when it comes to supporting early-stage companies, providing funding, training and mentoring.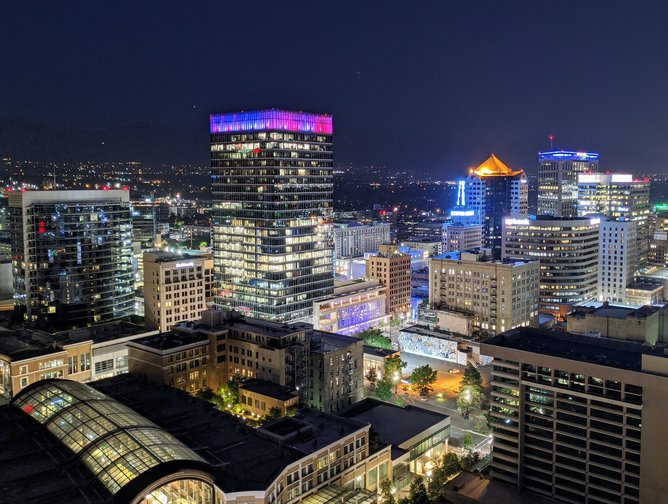 The stunning Salt Lake City, Utah
Salt Lake City, Utah
Once known primarily for its agriculture and mining industries, the state of Utah has diversified dramatically over the past 100 or so years.
Today, the region surrounding Salt Lake City – stretching from Ogden to Provo – has earned the nickname 'Silicon Slopes' thanks to its glut of tech startups and software companies. That's without mentioning the plethora of aerospace firms with headquarters or office spaces in the area.
The high-performing University of Utah and Provo-based Brigham Young University are producing thousands of enthusiastic entrepreneurs and a deep pool of young talent from which companies can recruit.
Living costs are relatively low here and it's safe to say you'll be doing business in beautiful surroundings.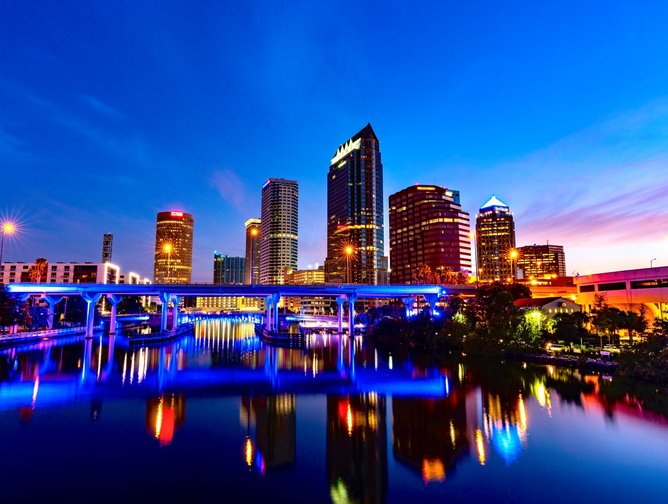 Tampa is more affordable than neighbouring cities Miami and Orlando
Tampa, Florida
Numerous cities in Florida are known for being business friendly and having low startup costs, but Tampa can also boast a reasonable cost of living compared to its Sunshine State neighbours.
The University of South Florida and University of Tampa are ideal places for budding businesspeople to learn, and they'll be doing so in a stunning location. Furthermore, a 0% state personal income tax and access to services provided by organisations like Tampa Bay Wave make it even more attractive.
Tampa is consistently ranked as one of the best places in the US to start a business and it's easy to see why.
******
For more business insights, check out the latest edition of Business Chief Middle East & Africa and be sure to follow us on LinkedIn and Twitter.
You may also be interested in Business Chief EMEA.
Please also check out our upcoming event – Sustainability LIVE in London on September 6-7, 2023.
BizClik is a global provider of B2B digital media platforms that cover executive communities for CEOs, CFOs and CMOs, as well as leaders in Sustainability, Procurement & Supply Chain, Technology & AI, Cyber, FinTech & InsurTech. We also cover industries including Manufacturing, Mining, Energy, EV, Construction, Healthcare and Food & Drink.
BizClik, based in London, Dubai and New York, offers services such as content creation, advertising and sponsorship solutions, webinars and events.